Summer 2016 is fast becoming a fading memory as the nights draw in, vests and t-shirts are slowly shifting towards the back of the drawers as the long sleeve tops look more likely in the coming days, weeks and months.
For the record I probably had the best summer holiday I ever had. Long a dream of mine, my family and I spent three weeks touring with a caravan up and down the British Isles – three nights each in seven different caravan sites. With the Robin Hood Half Marathon the target race at the end of September, I didn't want to neglect the training (not that I ever really do), so I packed a couple of pairs of trainers with the intention of trying to run as near as possible every day while away. I had no hard and fast training plan, other than a rough idea to try and run around 10 miles each day, occasionally putting in some effort, but really just trying to bank plenty of miles.
Some years ago (2011, I think) when I was traveling on the F1 circus and trying to run as much as possible, when technology allowed me to carry a portable waterproof camera, for one year I attempted to take photographs during each run to capture some of the interesting things you see every day when running. I had grand intentions to make something of them but it never really materialised, partly because I had no real medium to show off the pictures.
Fast forward to 2016 and thanks to the wonders of smart phones having cameras that can, in some situations, rival SLR cameras for clarity, and a Flipbelt to easily carry the phone, I planned to try to capture my holiday through three photos uploaded with each run that appeared on Strava. Not always very good nor interesting, nonetheless I really enjoyed capturing the different things I saw over the three weeks and thought that, some weeks later, I should really put it in my blog, for posterity, if nothing else.
Run #1 Exploring the Norfolk Broads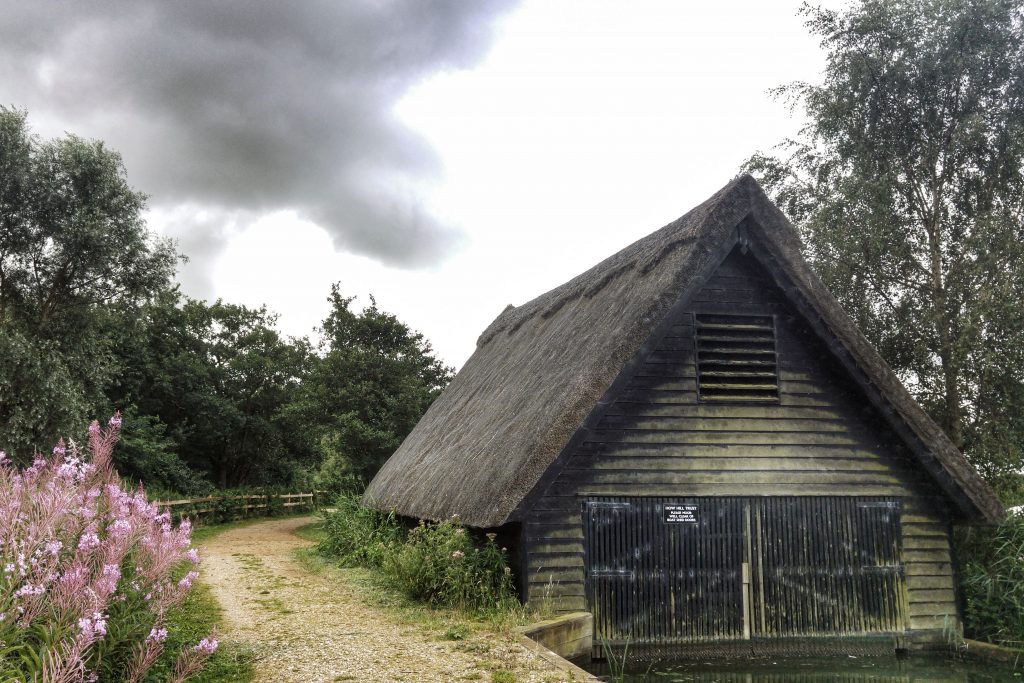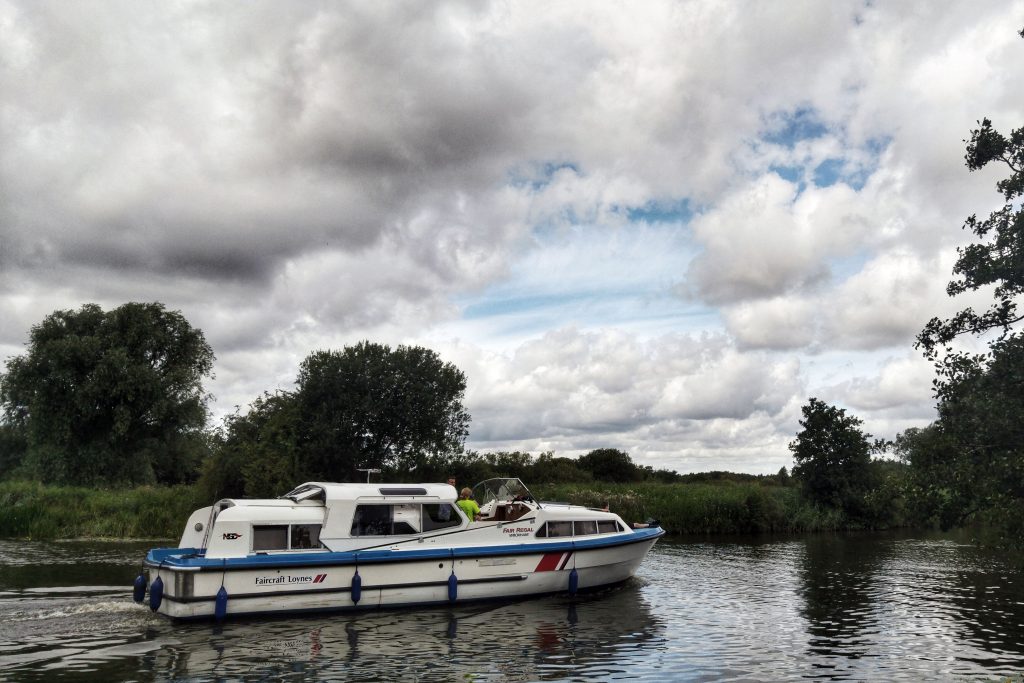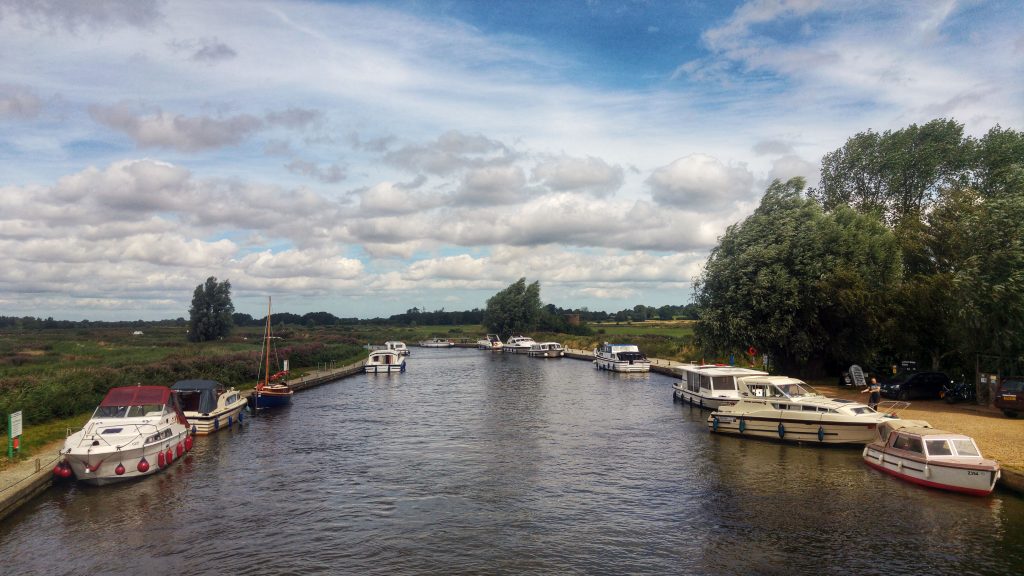 We had arrived at the caravan site much later than planned on the Tuesday (AA called before we even left, nearly didn't make it at all!) so Wednesday morning was the first opportunity to run. The two Norfolk Broads morning runs were the only two which took place 'mid-morning'. After this run it was up at 7am and out running by half past the hour, whenever possible.
Having never experienced the Broads before, I was struck by the beauty of the area – even if it soon dawned on me that the canals / rivers were not easily navigable by foot.
Run #2 More Norfolk Broads Exploring.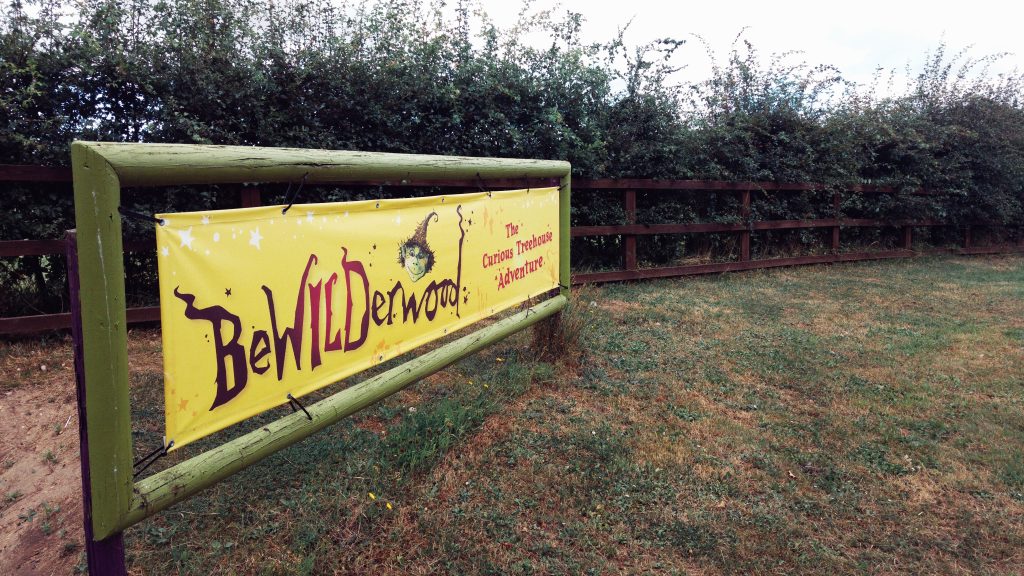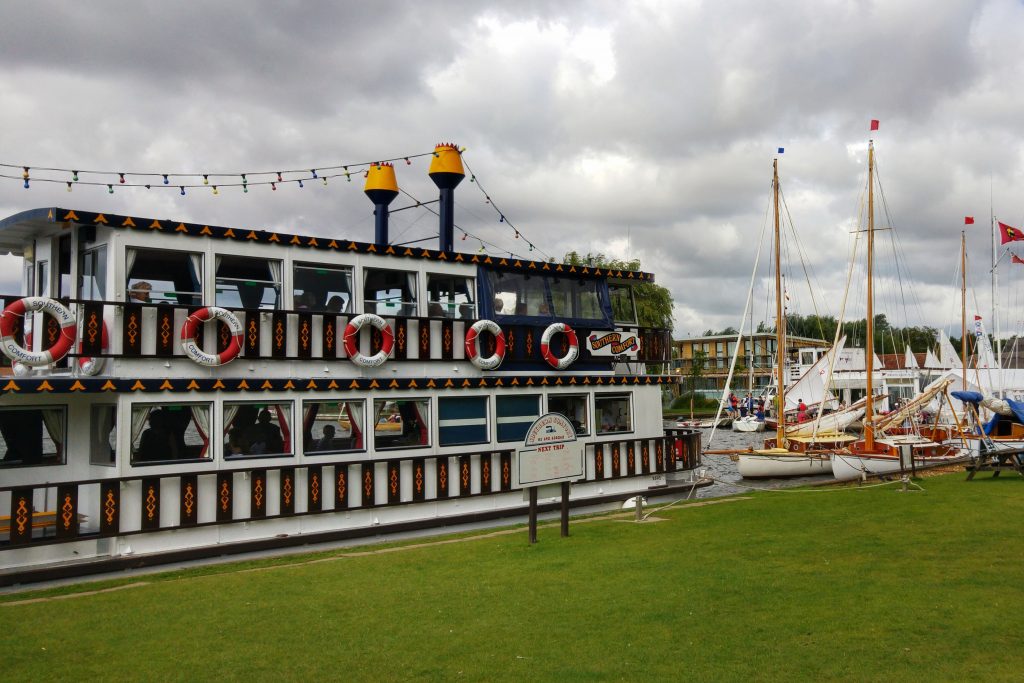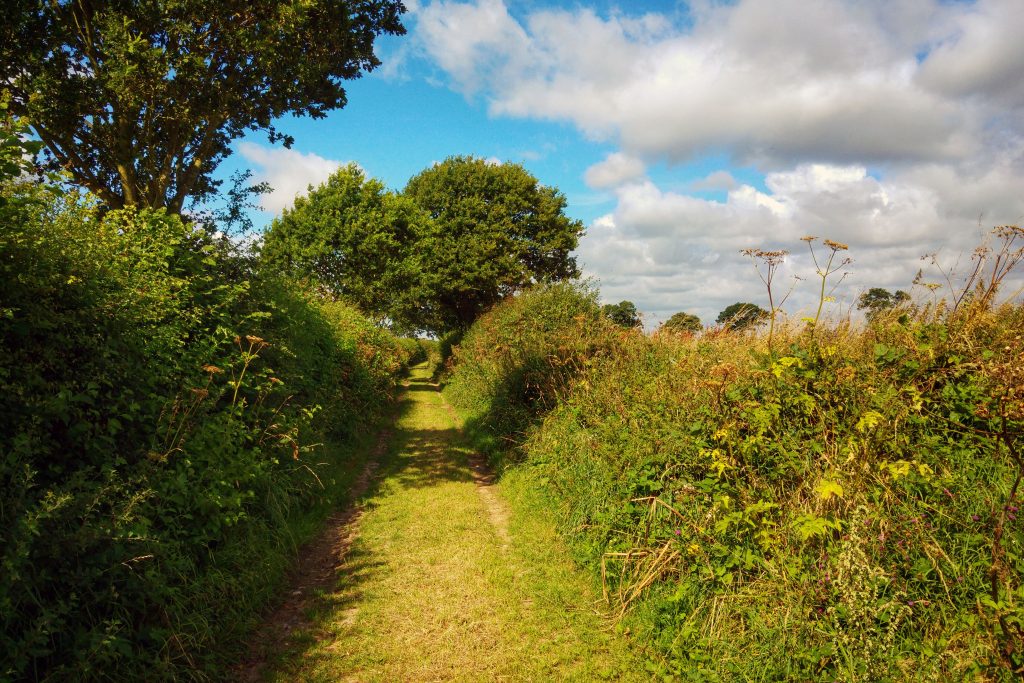 I still didn't have much of a clue where I was running on our final day in the Norfolk Broads. The site of a pleasure steamer was a bit of a surprise! I took a picture of Bewilderwood! to show the kids, as it one of their favourite days out and I wanted to show them how relatively close we were to it. This run saw the first of some Stravalek efforts on roads where I thought there may be Strava segments to have a go on or, later in the holiday when I realised how few existed in some parts of the country, where I could create some of my own.
Run #3 Promenade stroll from Sutton on Sea to Mablethorpe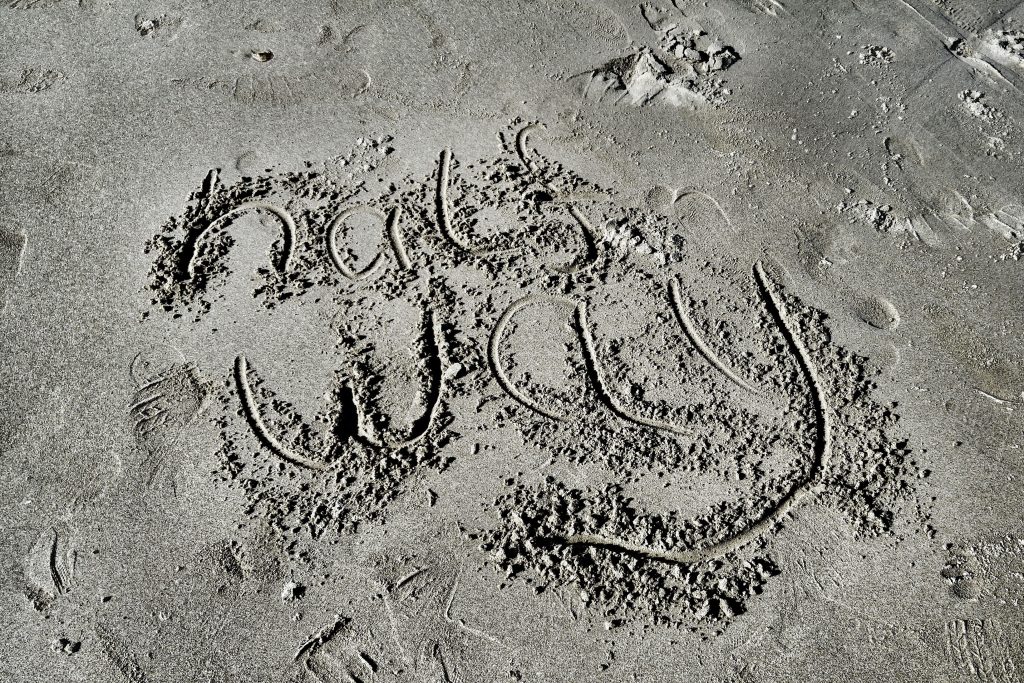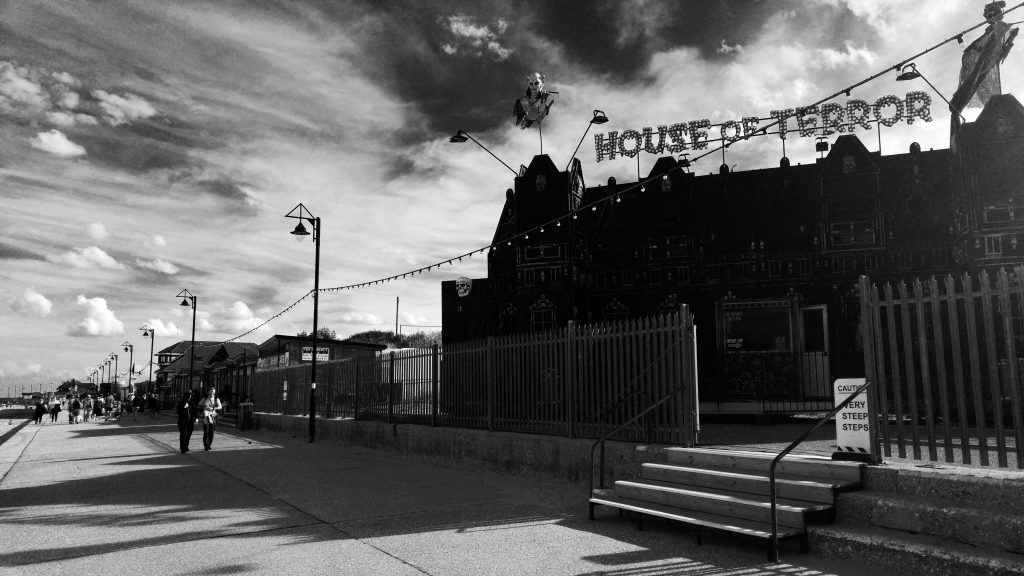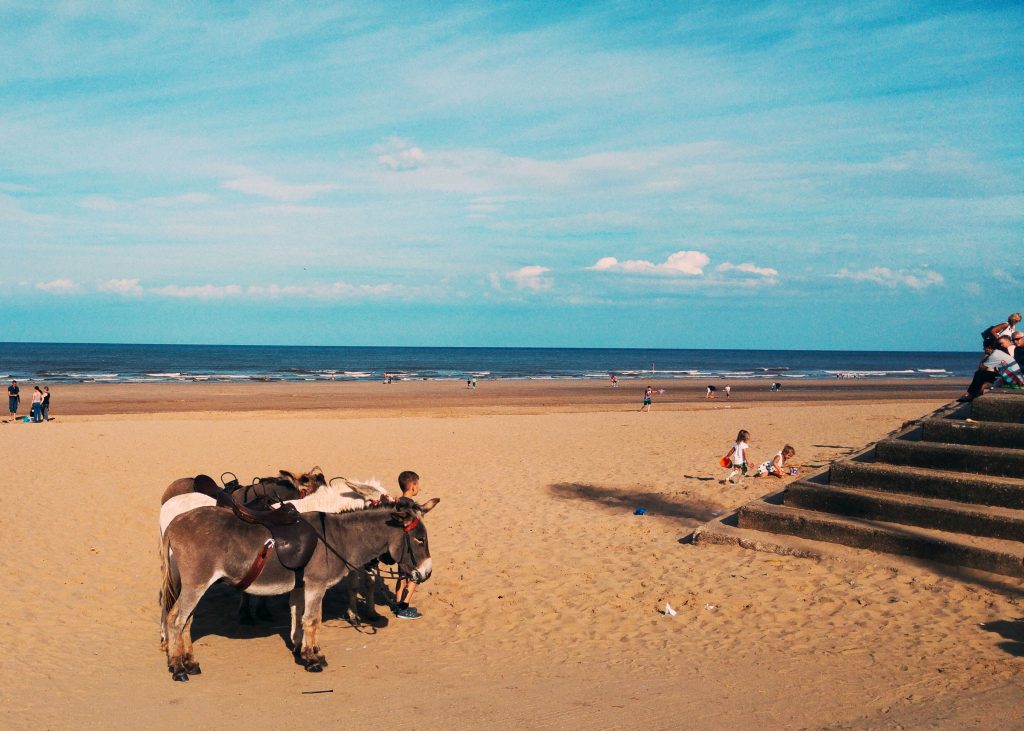 Friday saw us travel up from Norfolk to Sutton-on-Sea, which is a stone's throw from the better known (and much busier in the summer) Mablethorpe. Having unhitched the caravan and left the wife to try and work out how to erect the awning (This may sound harsh, but I had her blessing and I would definitely have just got in the way) I went on a late afternoon run along the promenade that runs for around 8 miles up to Mablethorpe.
I've had the good fortune to run beside beaches on a number of promenades all over the world. I think this was as quintessentially British as you could get and very pleasurable too, if it weren't for a pair of quite badly blistered Achilles, which would cause me no end of grief over the coming weeks (and months, it seems).
'Halfway' etched into the sand? That was Whattsapped to my wife to tell her where I was. Couldn't do that a few years ago….
Run #4 Early morning beach recovery 10k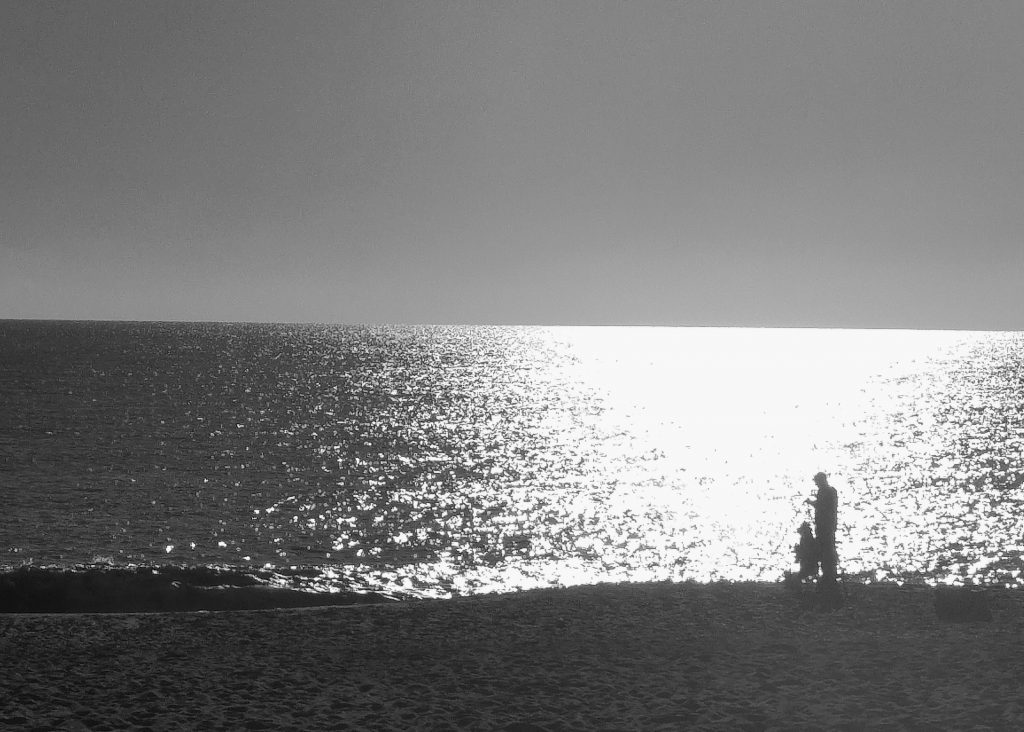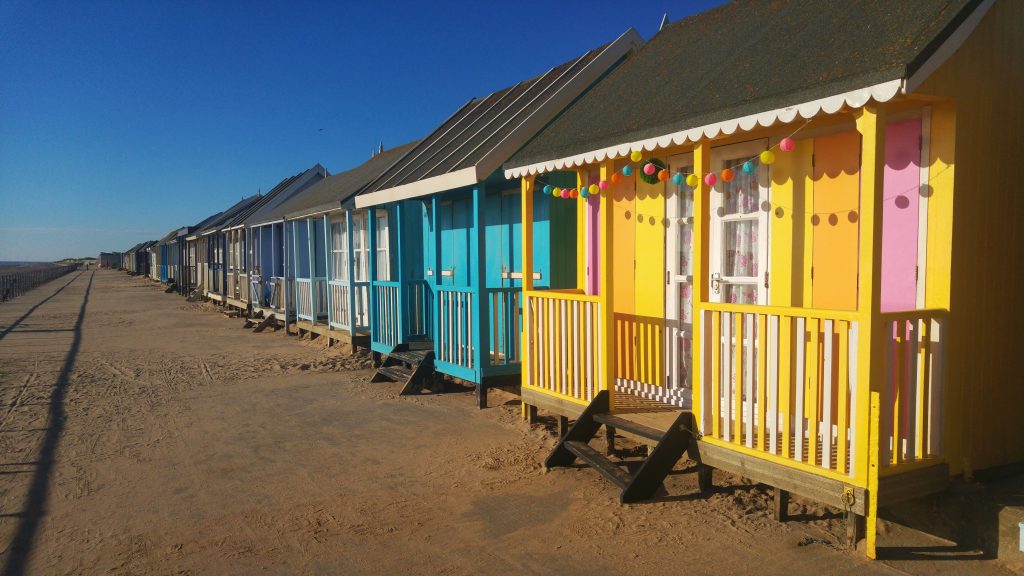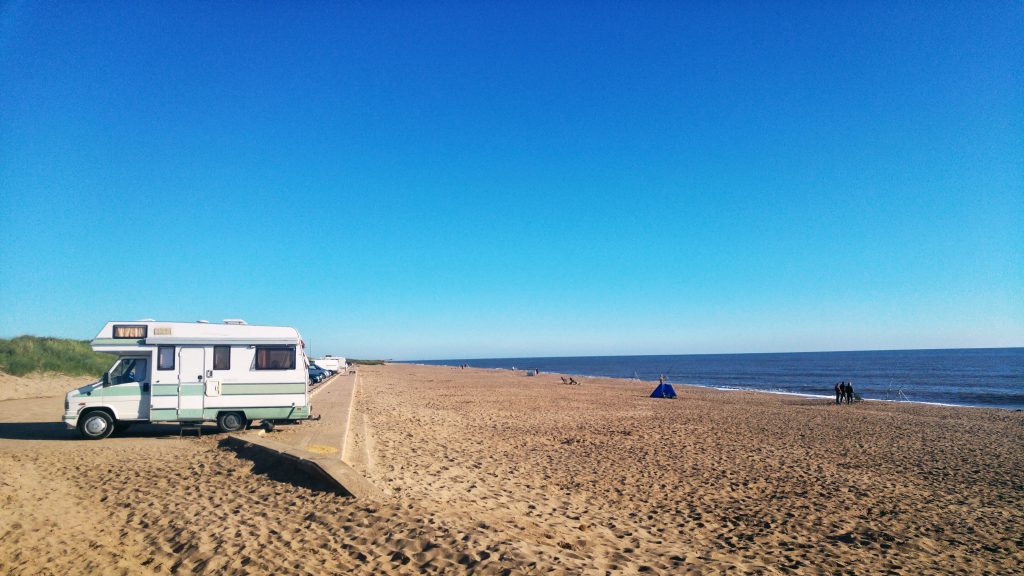 A necessity to be back at the caravan early and some very bloody looking Achilles meant Run #4 was the lowest mileage day of the holiday. Turning right at the promenade rather than left took me to a beach car park at Huttoft Beach, having passed some brightly painted beach huts – of which there are hundreds on the promenade. The fisherman shot could have been wonderful with the right camera and lens, as it is it serves as a reminder that mobile phone cameras still have their limitations (It would not have been picked if it weren't for a need to get three photos…)
Run #5 Mablethorpe before the crowds swarm in.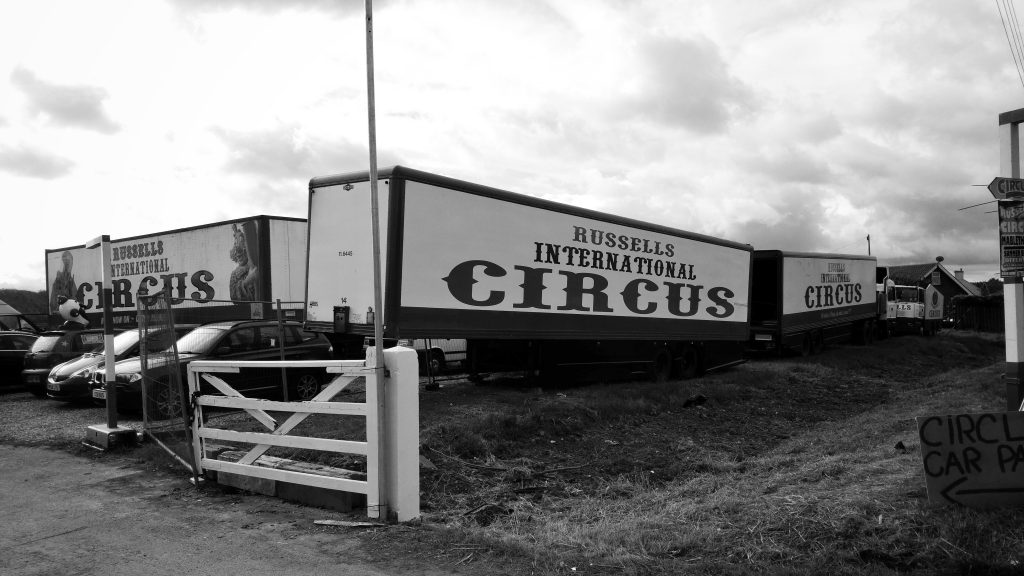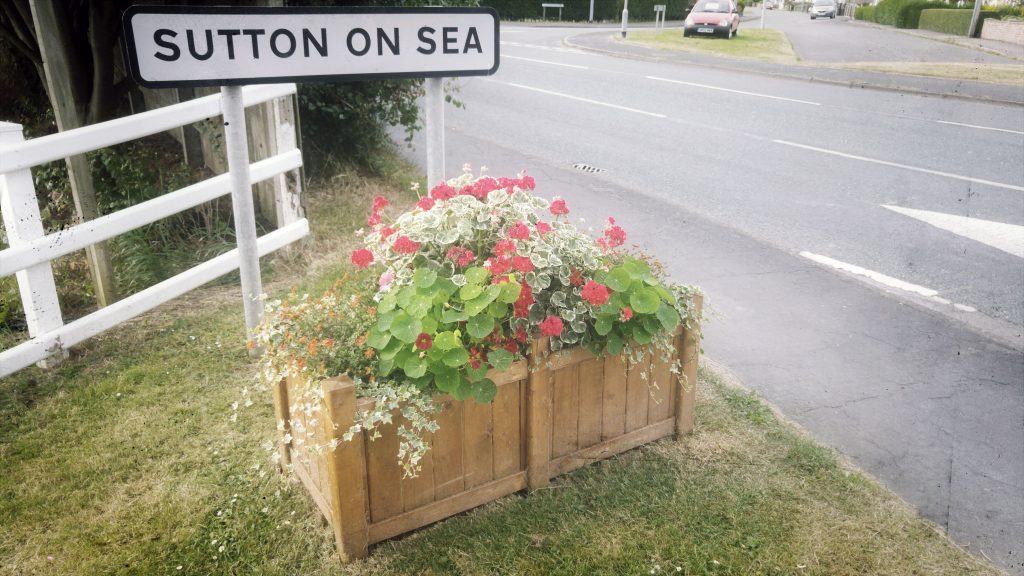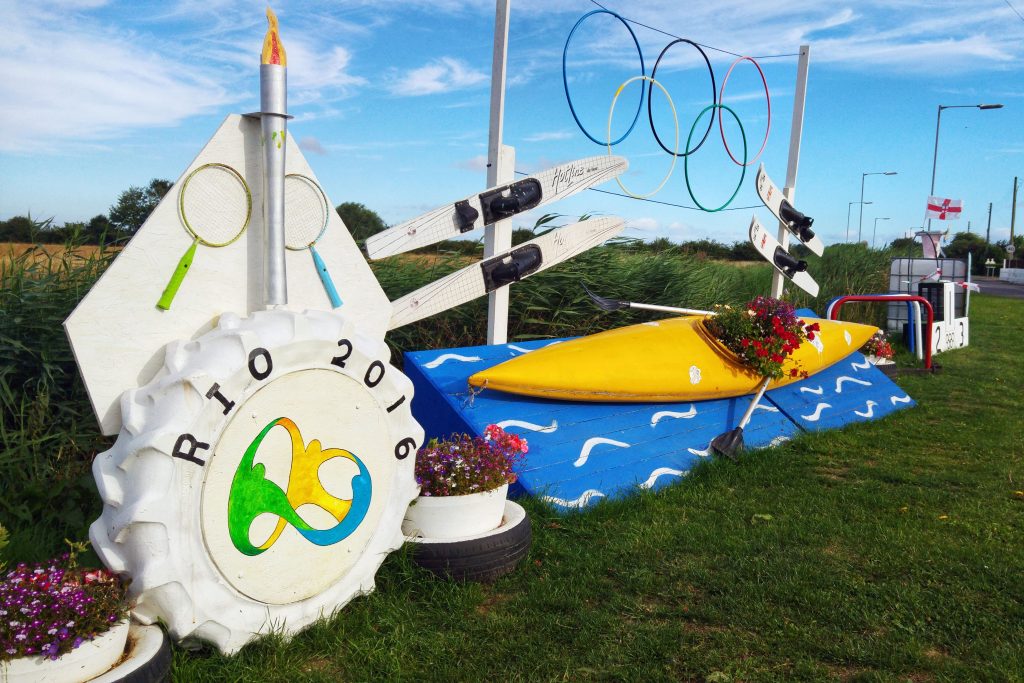 Typical for the area is the reality that roads were relatively few and far between, so the promenade was used for a third run in a succession, albeit I opted to stick to the main road for the opening half of the run. This meant interesting photo opportunities were limited, but I was pleased to discover Mablethorpe's homage to the Rio Olympics, which had begun that weekend and saw the TV bought out to try and watch as much as possible, while still enjoying the holiday (And getting sleep!)
Run #6 Barnard Castle exploration loop.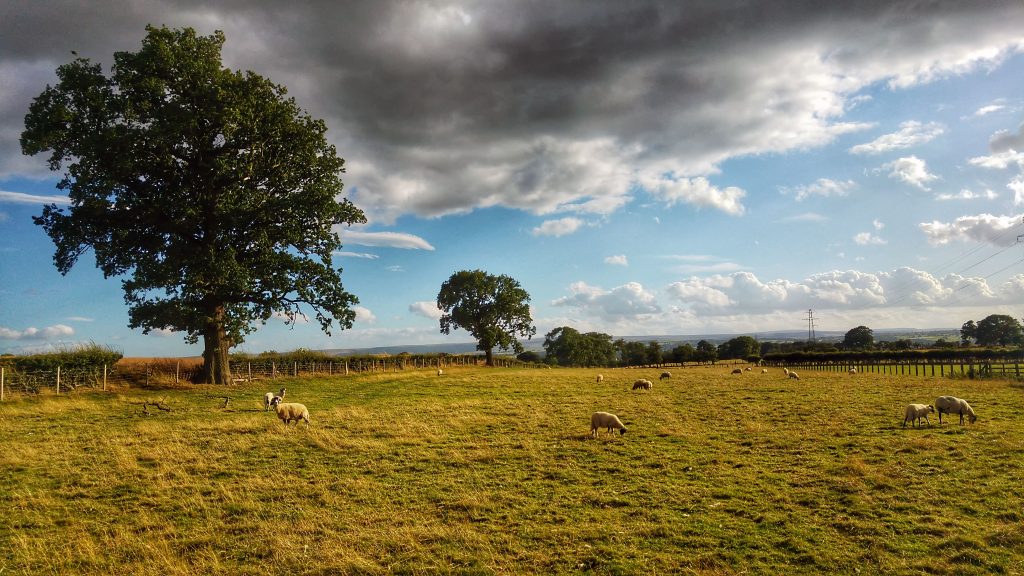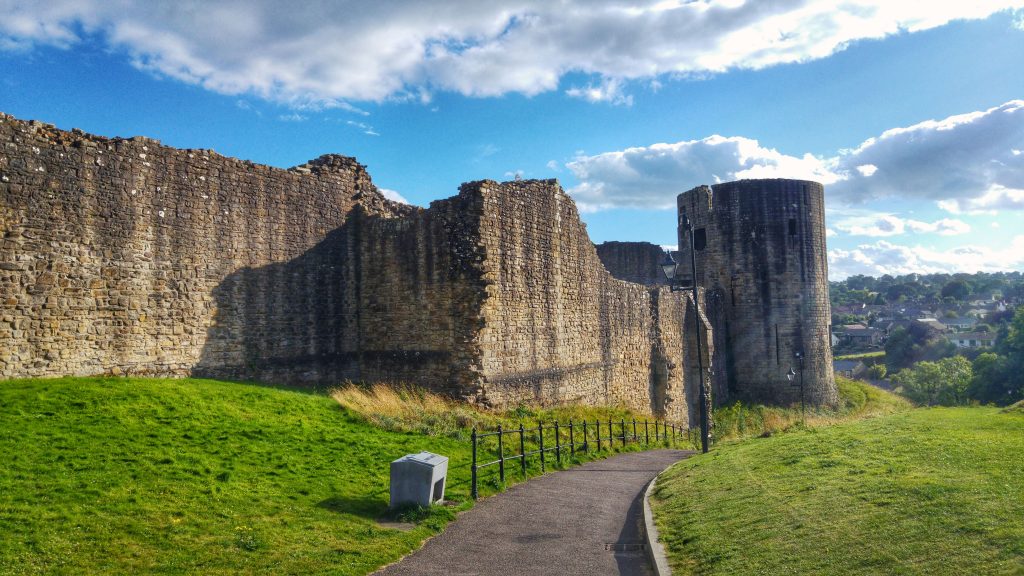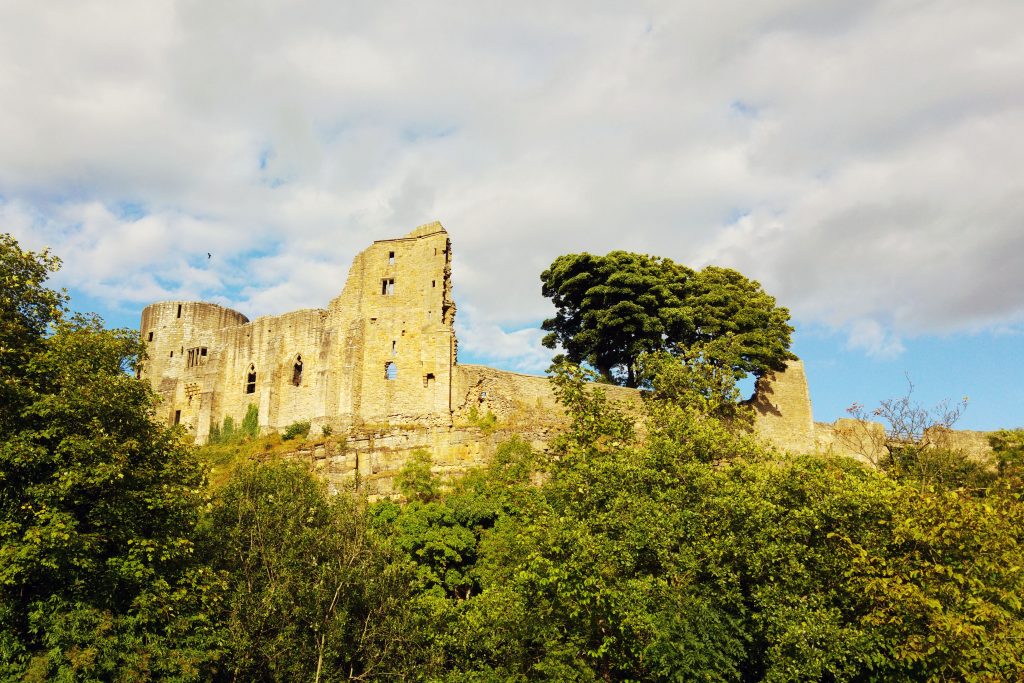 From Sutton-on-Sea we headed north to Barnard Castle. The first six runs had been all but pancake flat – How Hill, which I ran to on the opening run in hope of a hill fix, was a huge disappointment. Having driven in to the caravan site on some very undulating roads, I was dead keen to get out and find some hills. I wasn't disappointed as within half a mile of setting off, I was climbing a short ramp of around 20% to witness Barnard Castle itself. Another shorter run (seven miles), I was pleased to make a loop out of it rather than an out and back thanks to Google Maps. Again, something I couldn't have done a few years ago….
Run #7 Teesdale Way. Met angry cows… Stuck to roads!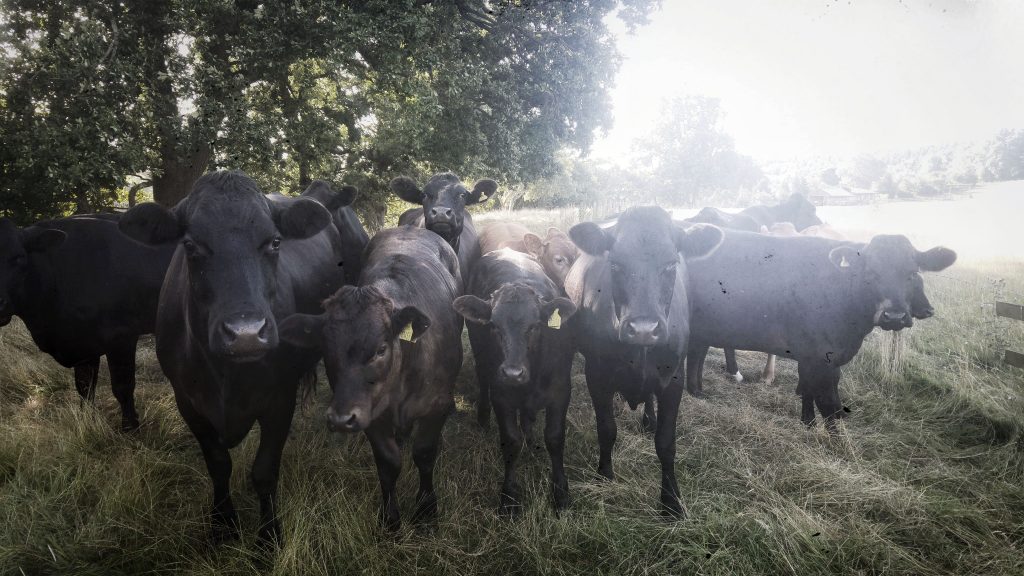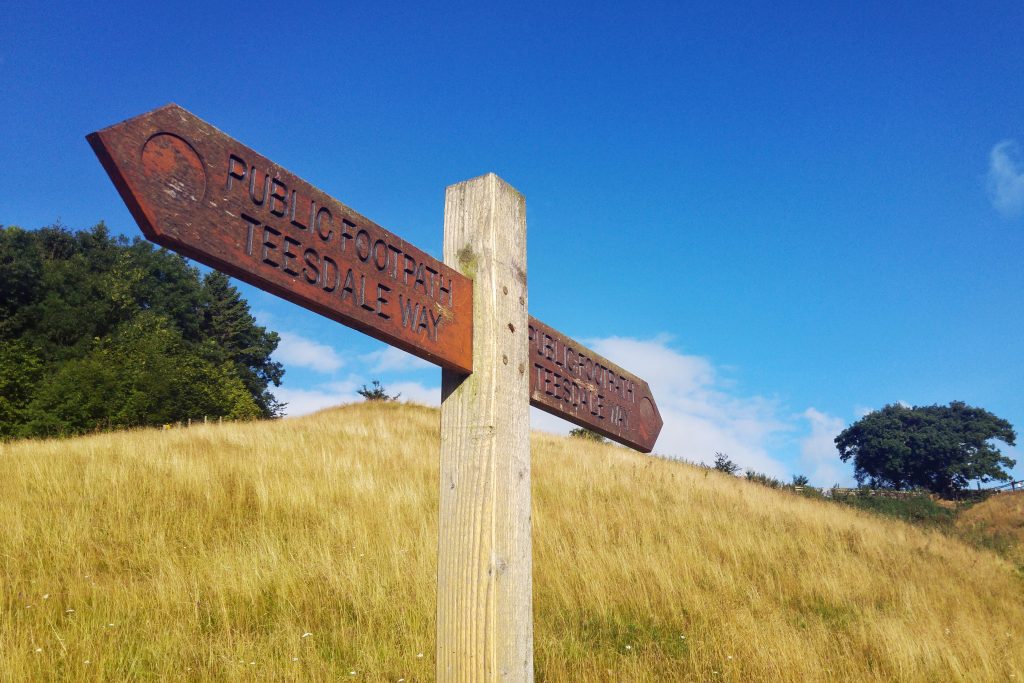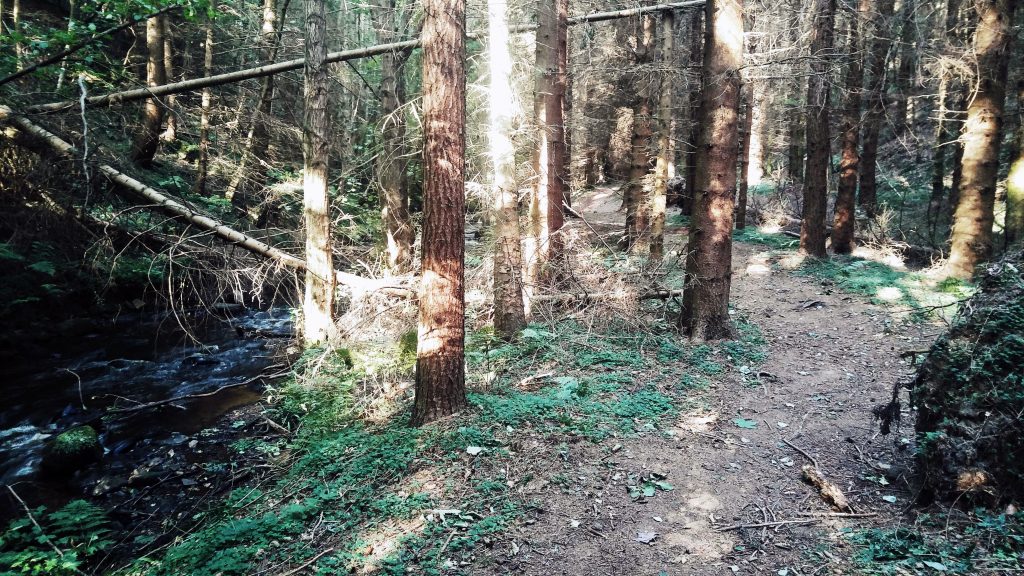 The caravan site was yards from the Teesdale Way path, which I knew nothing about but figured it may be well signposted and a good opportunity to do some off-road running. For the first three miles or so it was and quite good fun until I met those Angry Cows! I was sure I was going to be chased and / or crushed by them! I counted my blessings when I escaped them, any plans of doing an out and back were thrown out of the window. Thankfully the first road I arrived at happened to be the one that took me back to the caravan site, a few miles less than the ten I had planned.
Run #8 Short, technical, trail run after visit to High Force.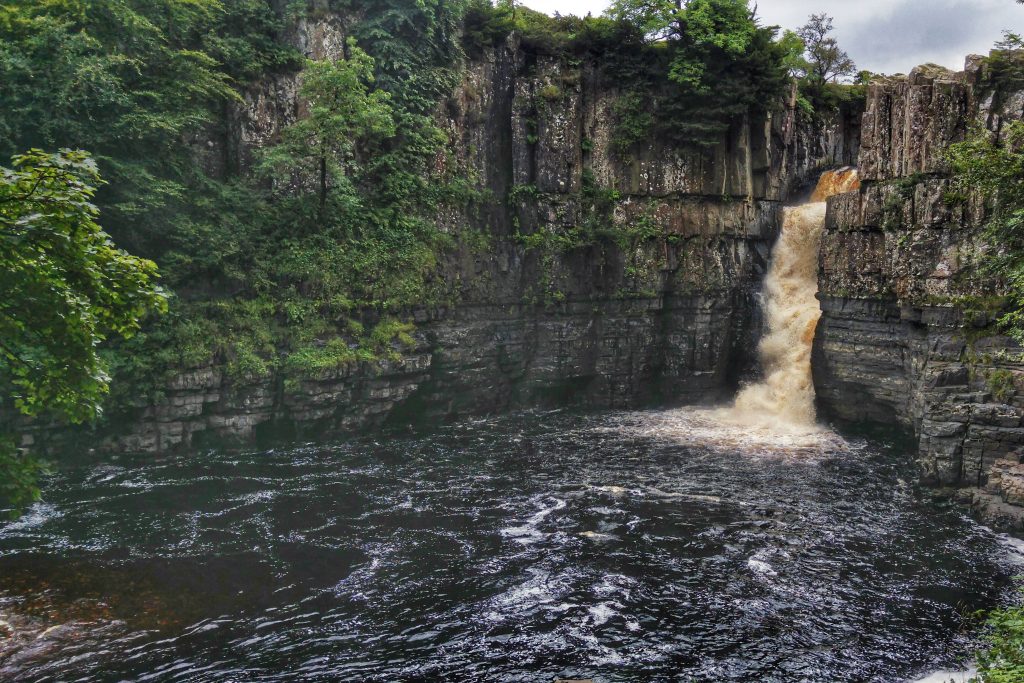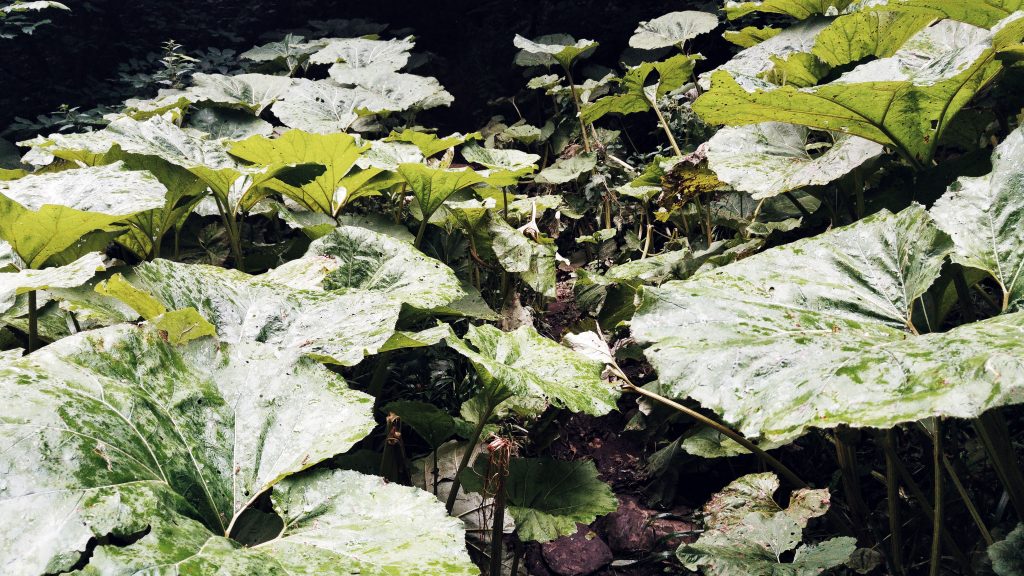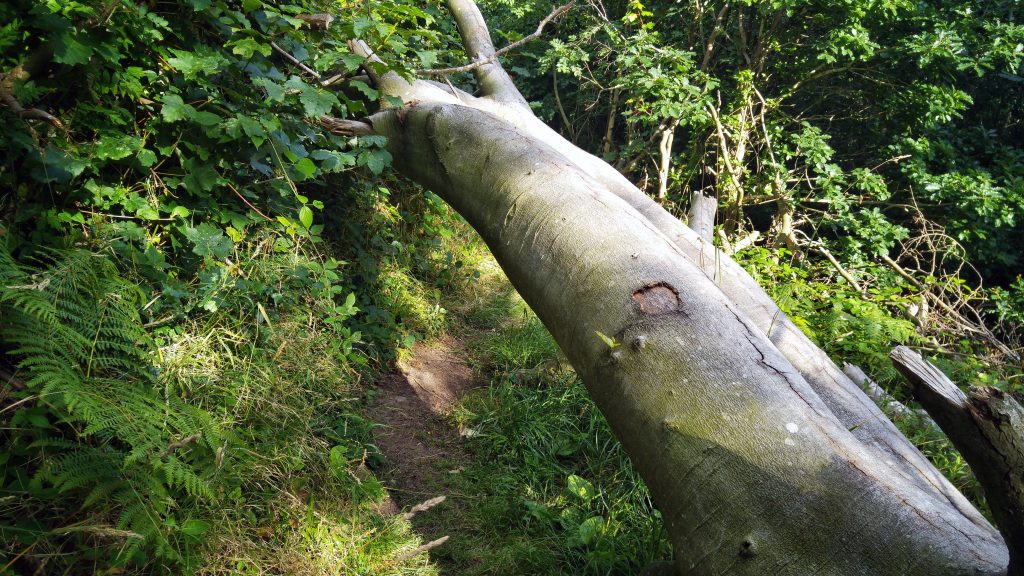 This run was notable on two accounts. Firstly it was the shortest run, albeit highly technical off-road, with plenty of obstacles made it a harder effort than the 3.7 miles suggested. Secondly, the picture of High Force wasn't taken on the run, but a couple of hours earlier on our trip out. This cheat was partly because I didn't have three decent photos, but also because I was particularly impressed with High Force and felt the need to show it off in all its glory!
Run #9 Barnard Castle – Whorlton out and back.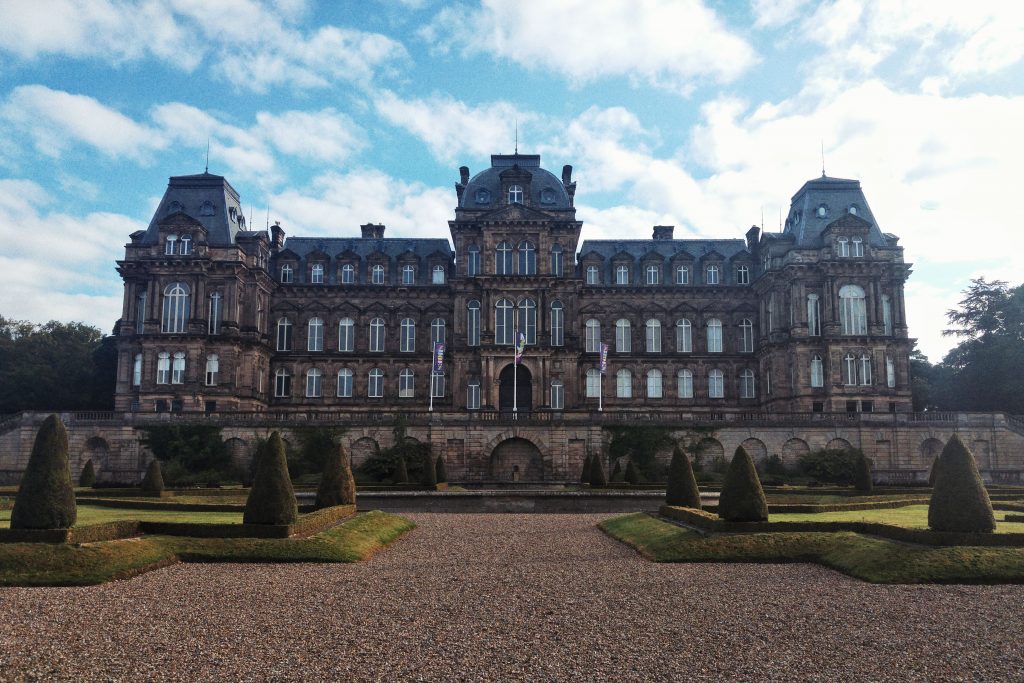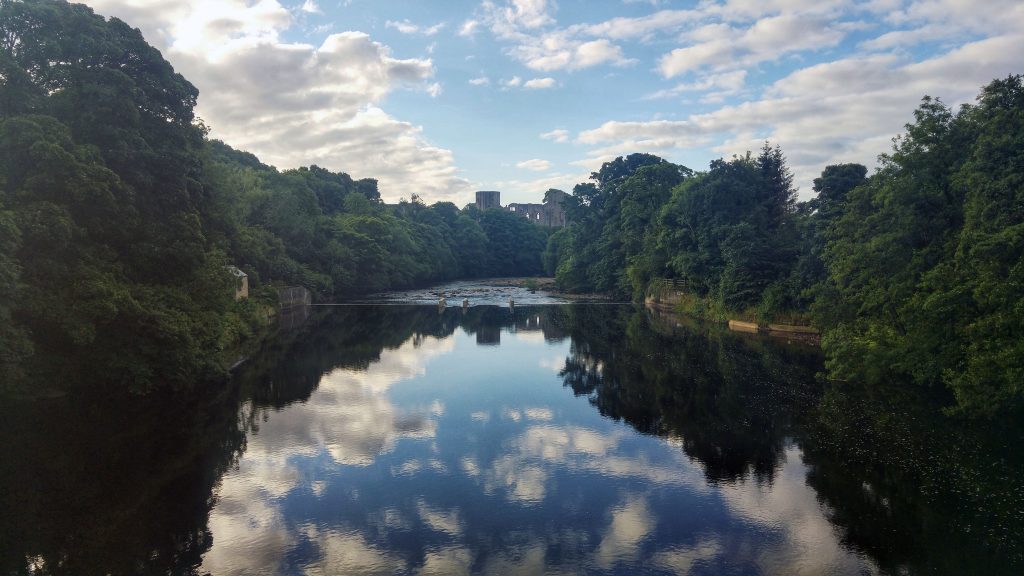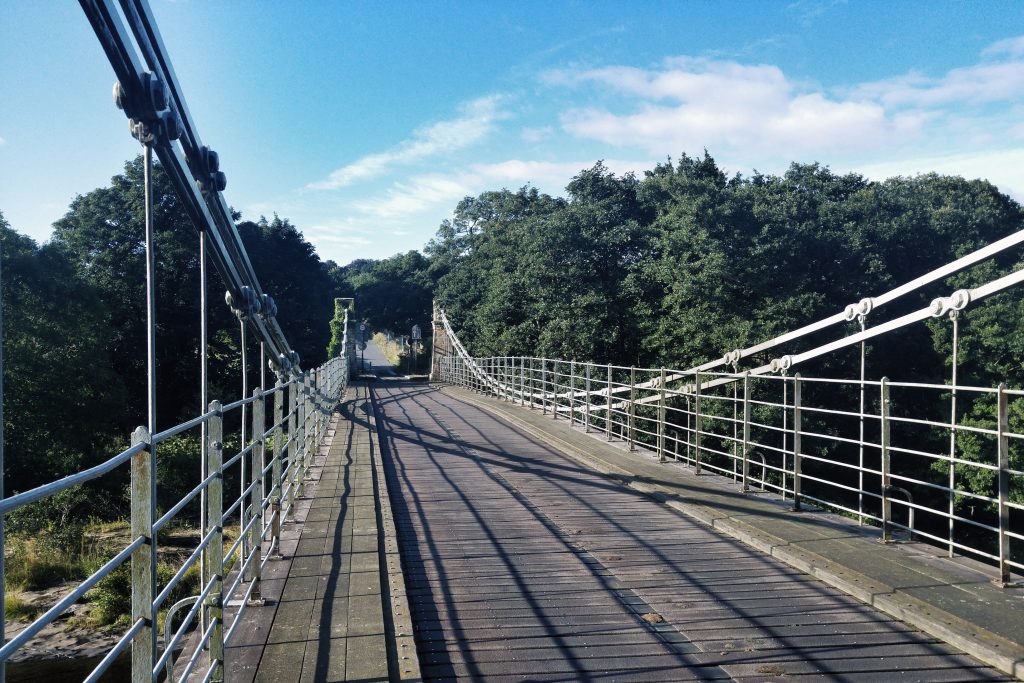 Having secured two pleasing photos, I was rapidly running out of opportunities to take a third photo of note on my mostly flat 10 mile out and back run. As chance would have it as the fifth mile clicked over I found myself hurtling down a steep hill, complete with alpine style switchback, and at the bottom a rare site of a wooden slatted  (Whorlton) suspension bridge – which I ran across and then swiftly back as I commenced a Strava segment busting five miles of continuous tempo.
Run #10 Powburn > Glanton loop.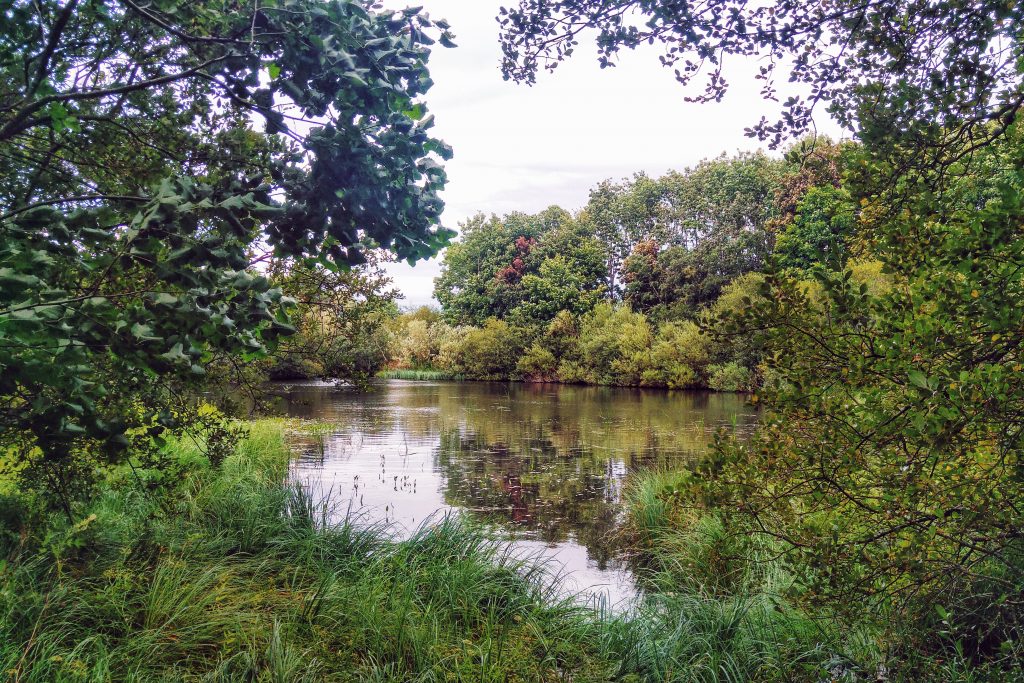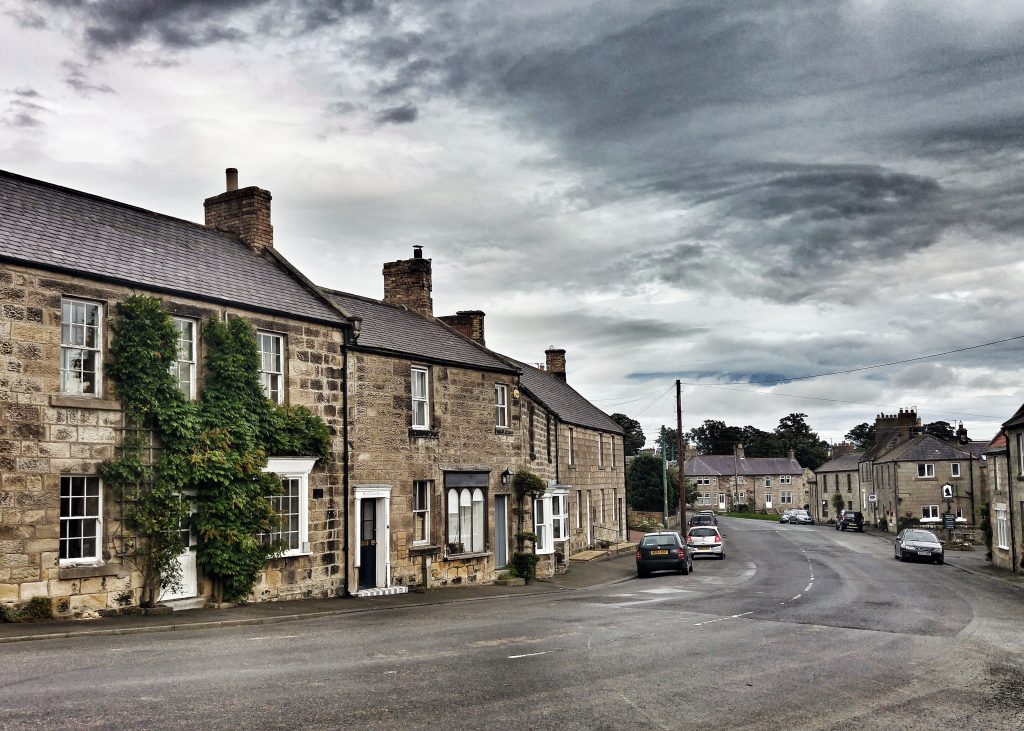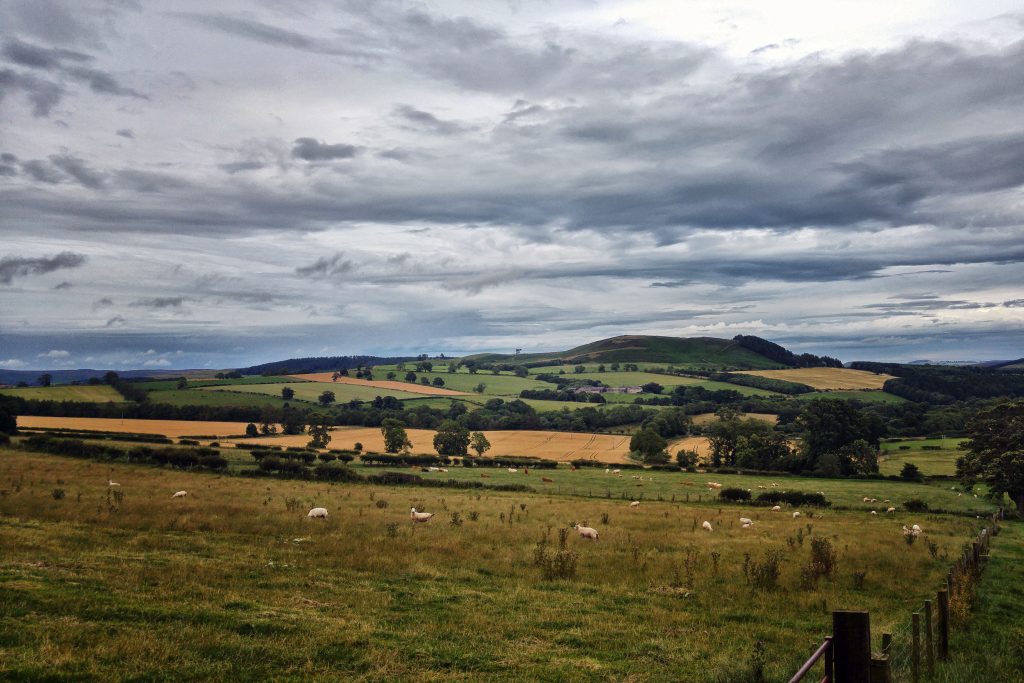 It was the shortest drive from Barnard Castle to Ingram, near Alnwick, but high winds, steep hills and some lofty elevation made the journey with caravan in tow the hairiest of the holiday. Whether this was the cause for some severe calf pains during the run I will never know, but it cut short what I'd planned to be a ten mile run, and I feared that my running adventures for the holiday may be over.
Run #11 To Bolton and back.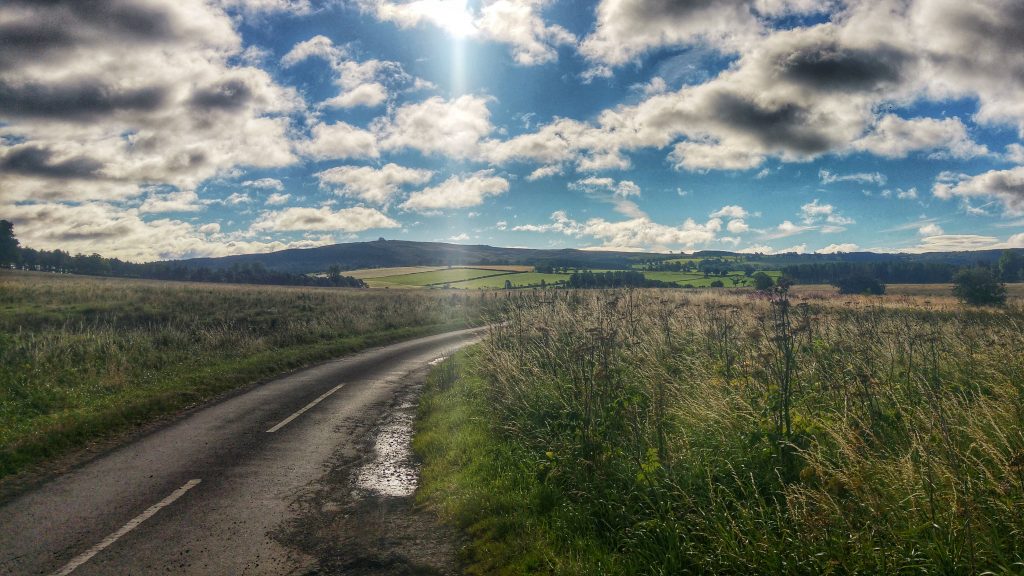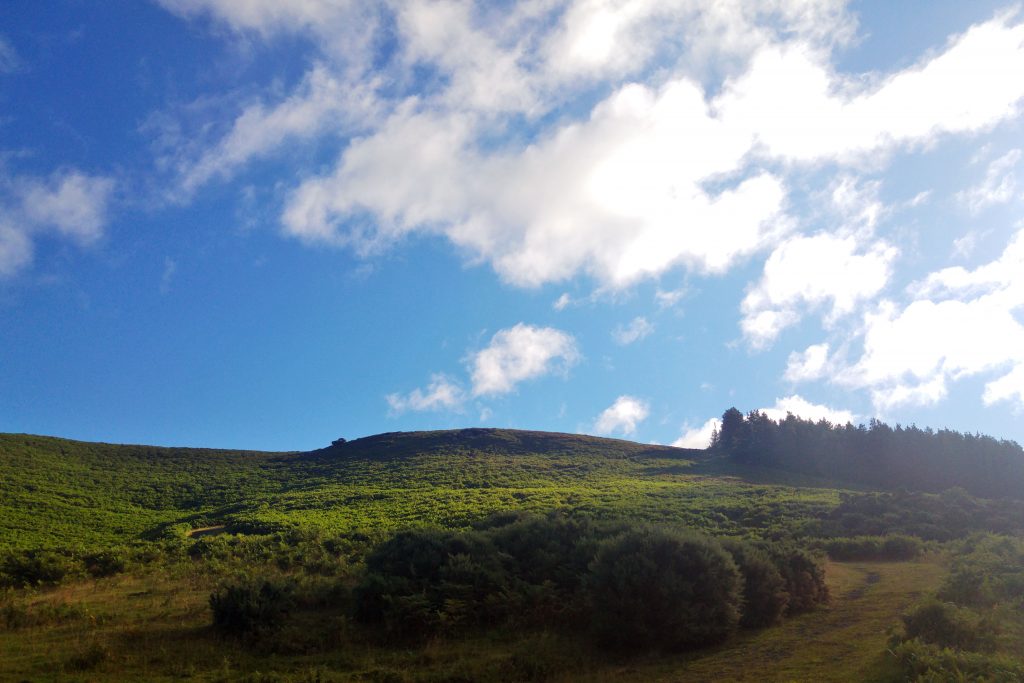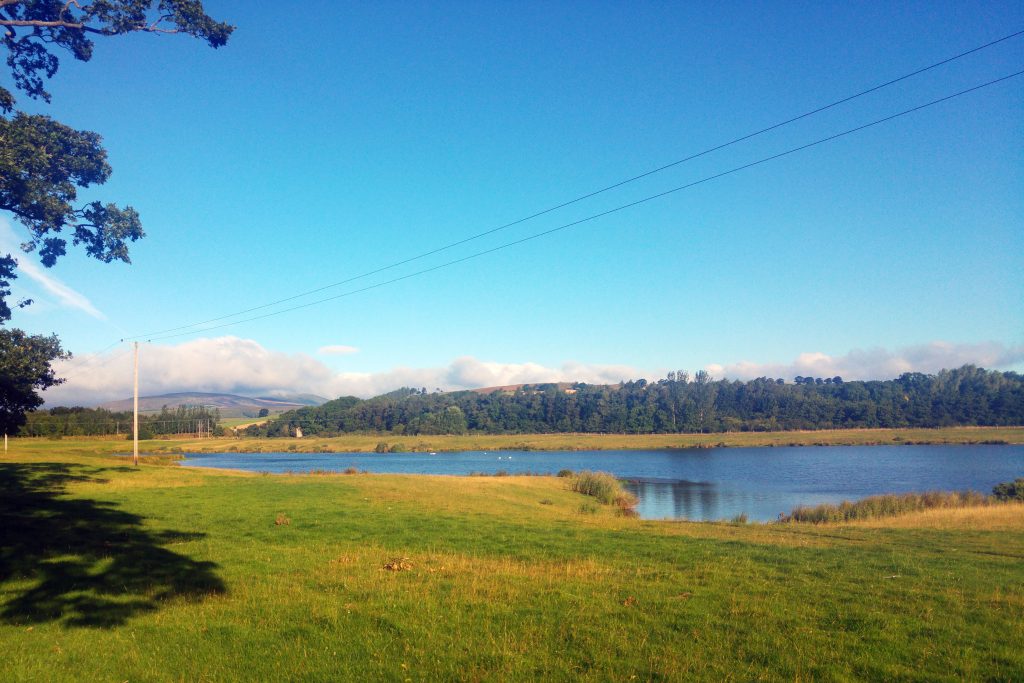 Photographically this run promised more than it delivered, I wasn't really happy with any that I took. That is a shame because the three days spent at the River Breamish Caravan Site was a real delight. We had only really gone to see Alnwick Castle (Harry Potter) and found it to be extremely scenic, yet not that busy. The run though I was happy with. Having had the first day off running on the Friday, some massage and stretching had more or less fixed the dodgy calf by Saturday.
Run #12 Killin Time.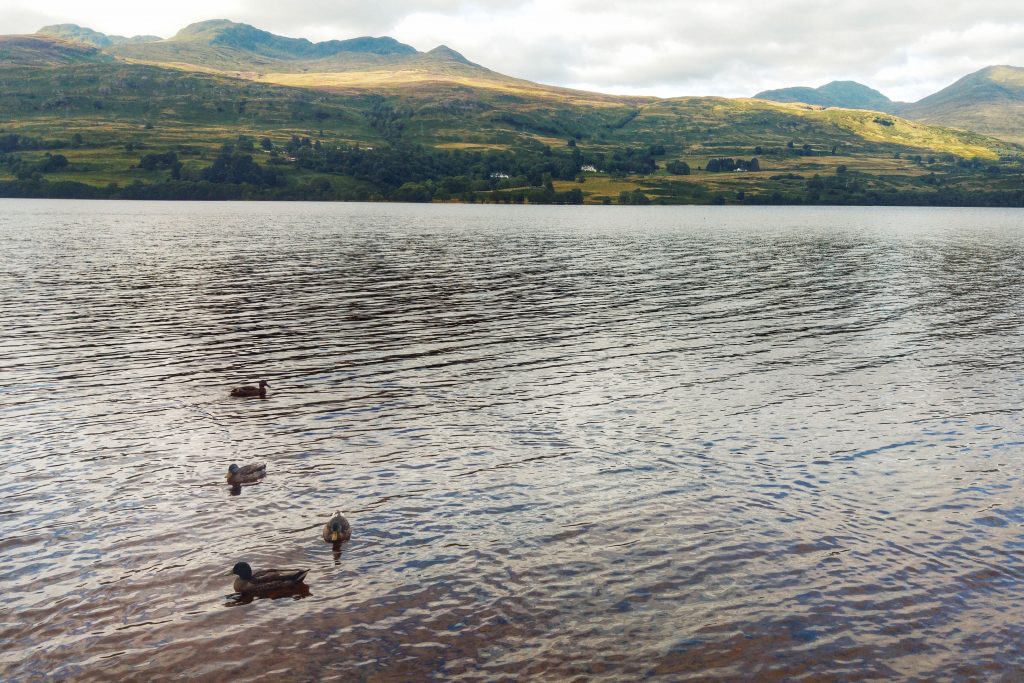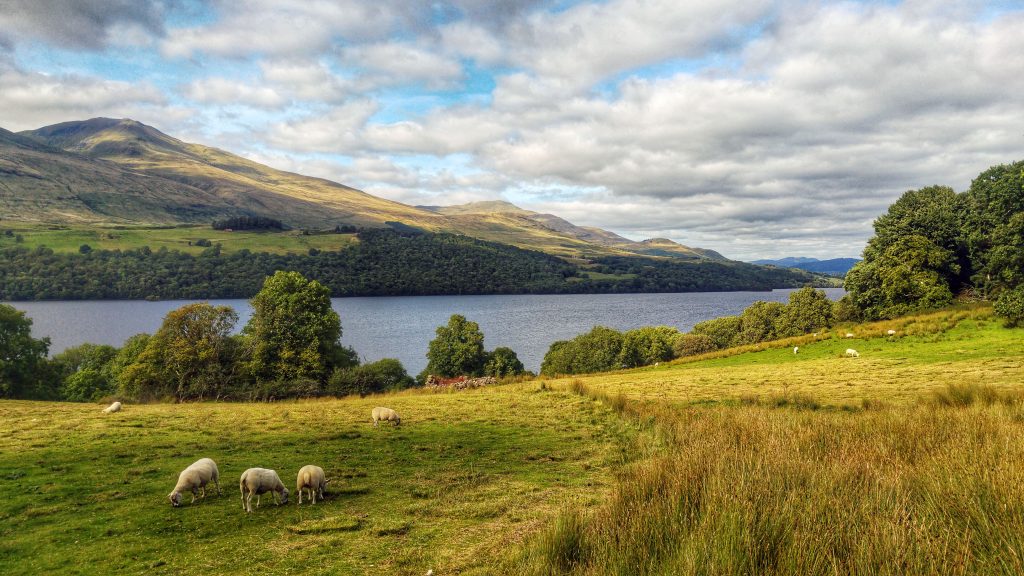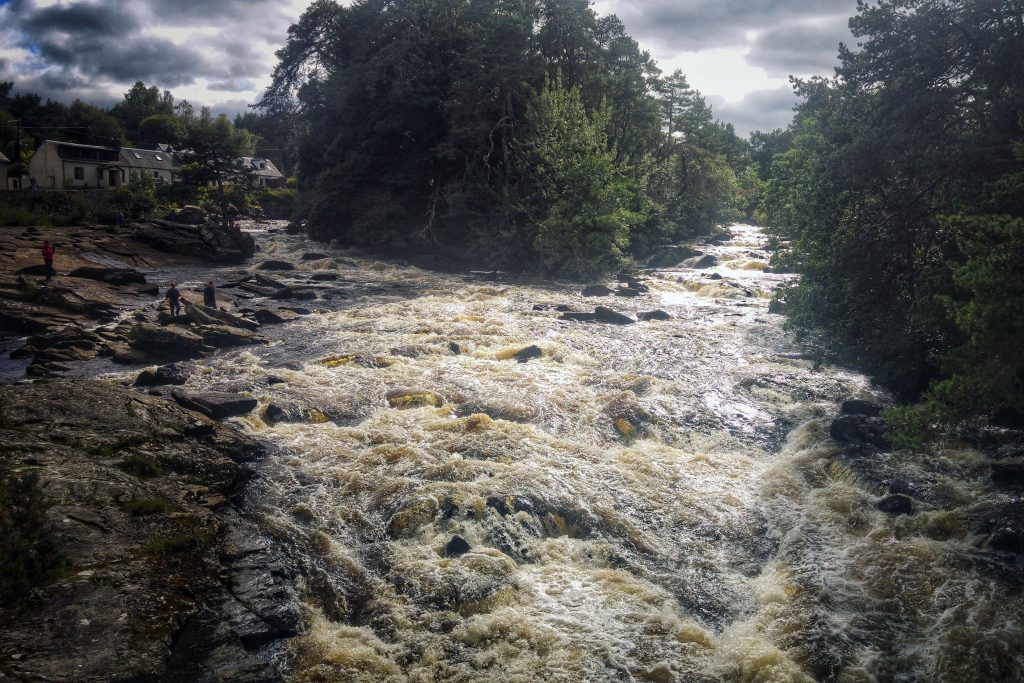 The middle Sunday of our holiday and of the Olympics, it had been a pleasingly easy journey from Alnwick to Killn. This was inadvertently the longest run of the holiday. It had meant to be around 10 miles like many of the others, but running alongside the stunning Loch Tay my tummy began to feel a little dodgy and I reckoned that if I ran a few miles to the Hotel that was being signposted I may be able to use their facilities. So many thanks to Hotel Ardeonaig, you saved me! This was the first time I ran on National Cycle Route 7. It turned out to not be the last.
Run #13 Heading up and back down cycle route 7.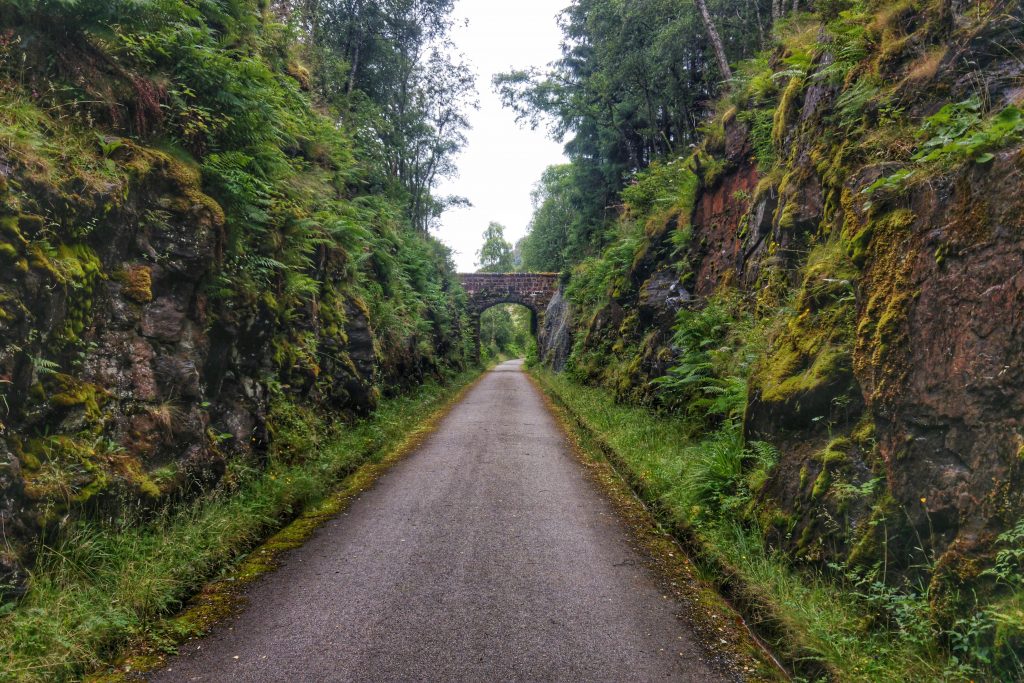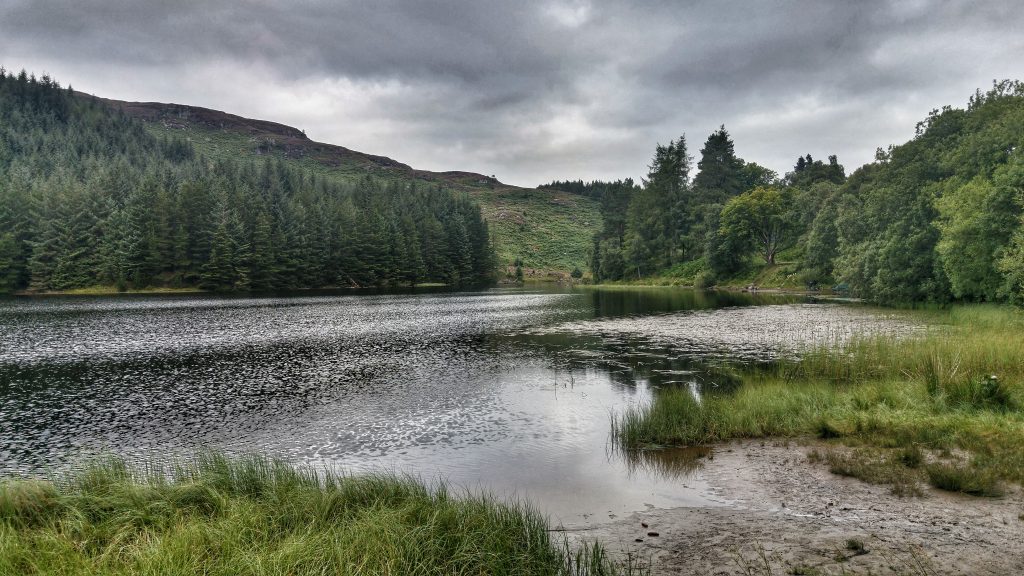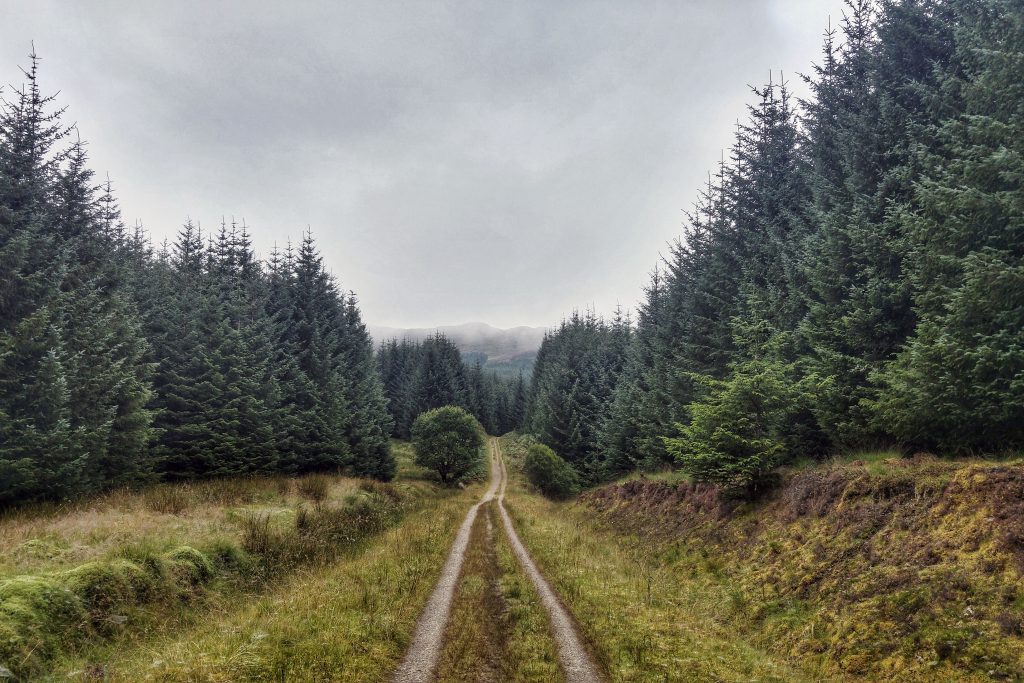 This was possibly my favourite run on a holiday full of enjoyable runs. Almost the entire route was devoid of traffic noise, or any other human interaction. The scenery was stunning, amplified by the mist hovering in the valley as I ran up a big hill then came back down it. It made me want to go back and ride National Cycle Route 7 in its entirety.
Run #14 Misty, murky, early morning 10.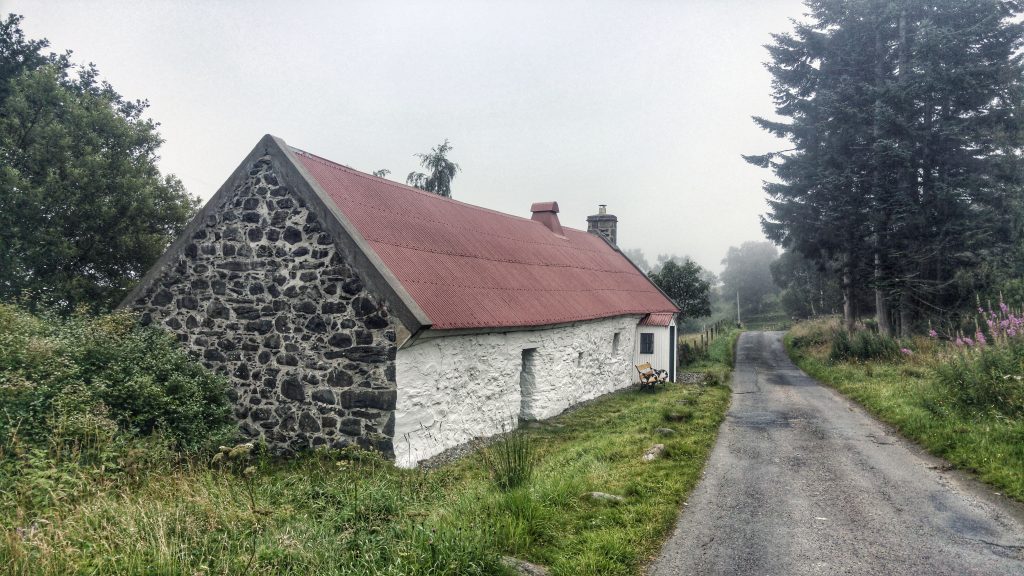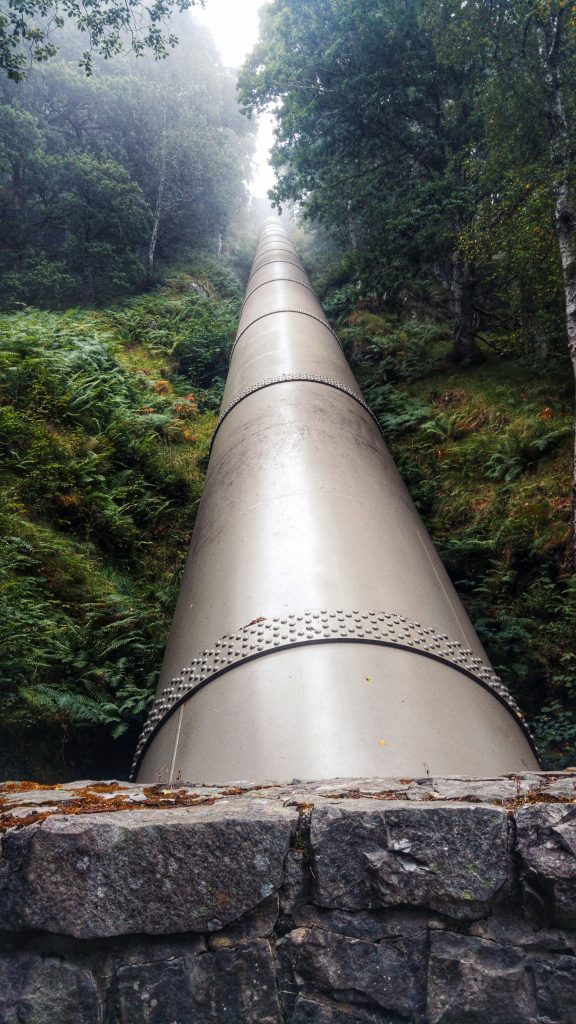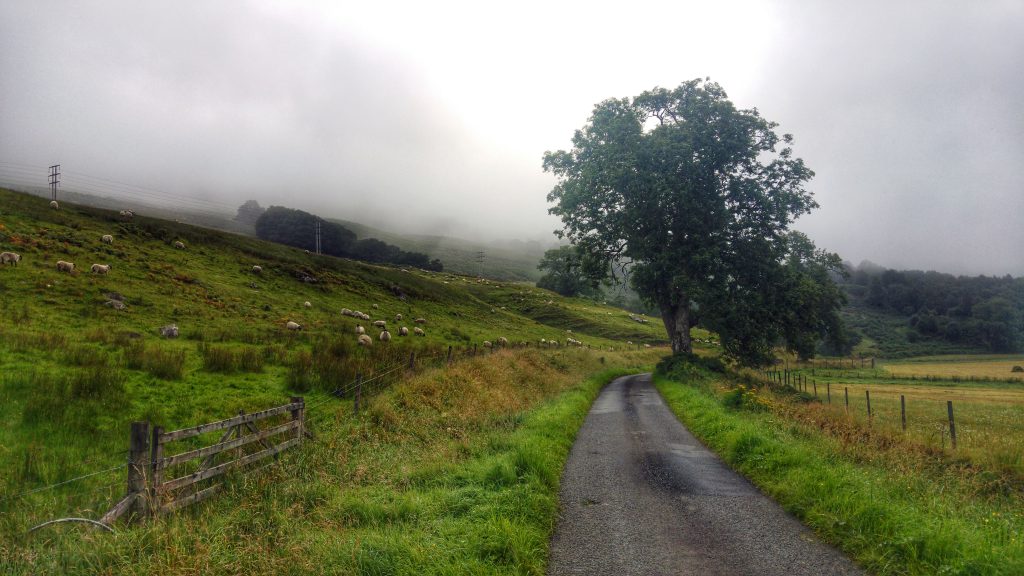 I had been, and was, really lucky with the weather. Most days it was sunny, and even when it had been cloudy, it had often enhanced the photo. This was the first day when the cloud and mist made photo opportunities difficult, but there was still a couple of unexpected sights on a run down a very long no through road (I never got close to reaching the end of it!)
Run #15 Getting Ayr.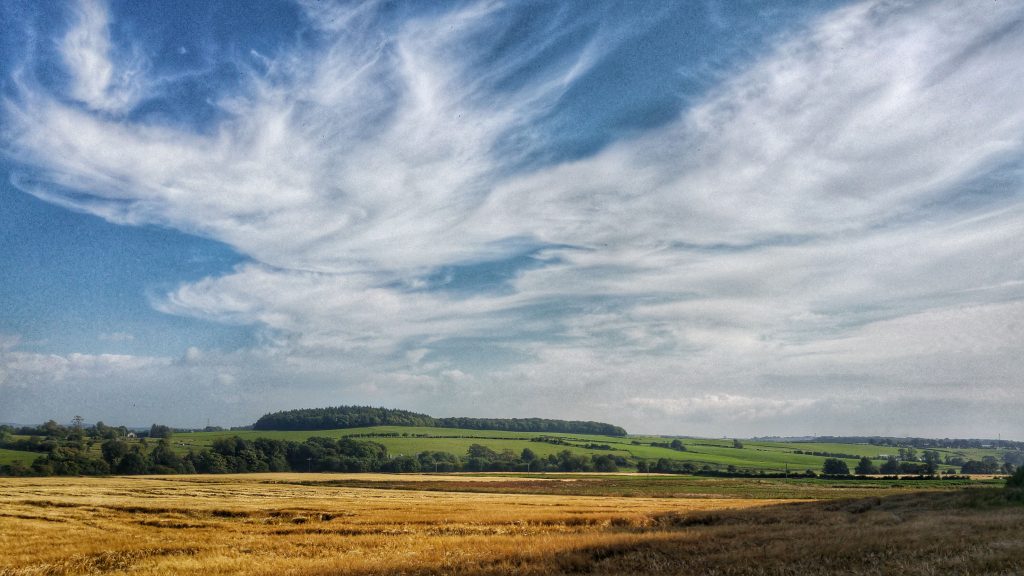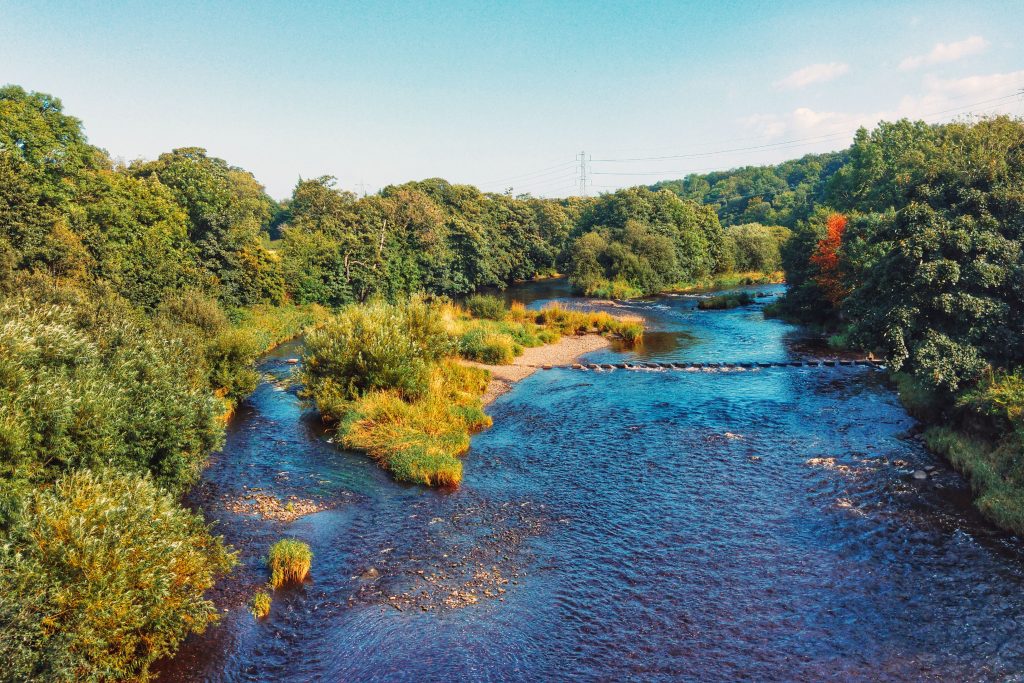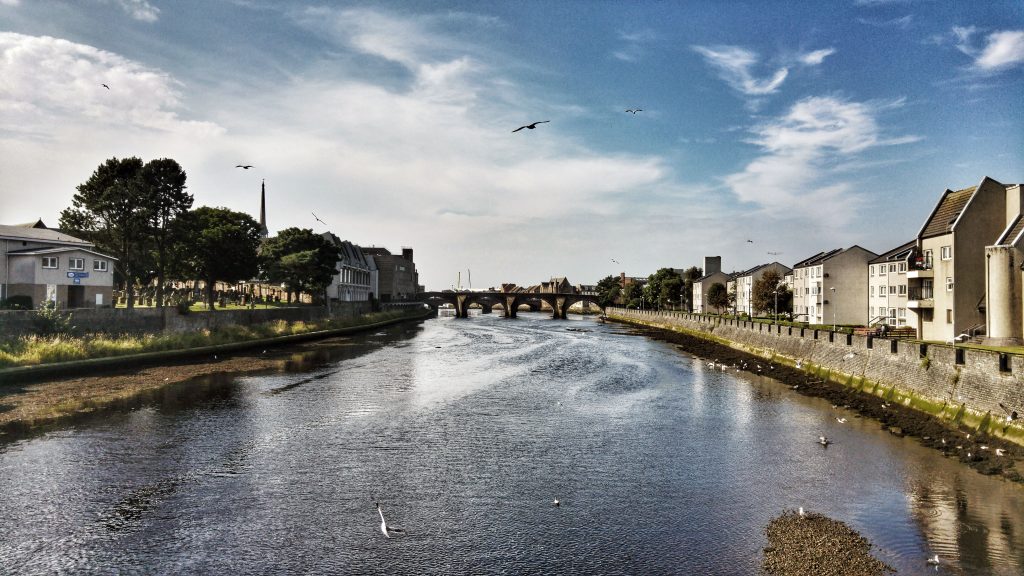 We drove from Killin to Ayr on the Wednesday. The caravan site is next to the University in a residential area and it came as something of a culture shock having enjoyed the tranquility of the previous destinations. The opening miles of this run were perhaps the most frustrating of the holiday as I dithered over where to head and was frequently let down by poor footpath signage. Once I headed back from my 'out point' the run was saved by some of the quickest miles of the holiday.
Run #16 Cycle route 7 hits the coast.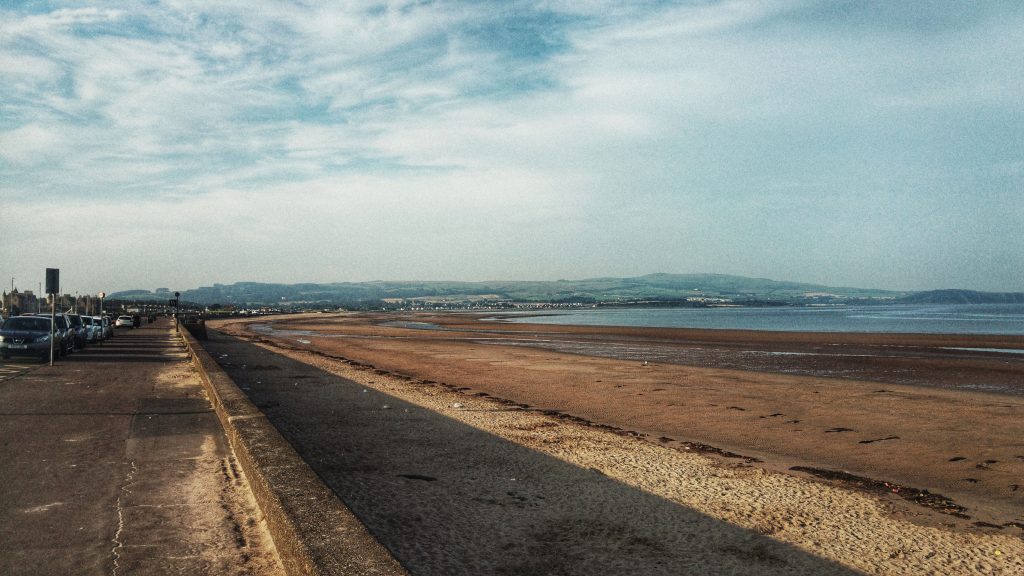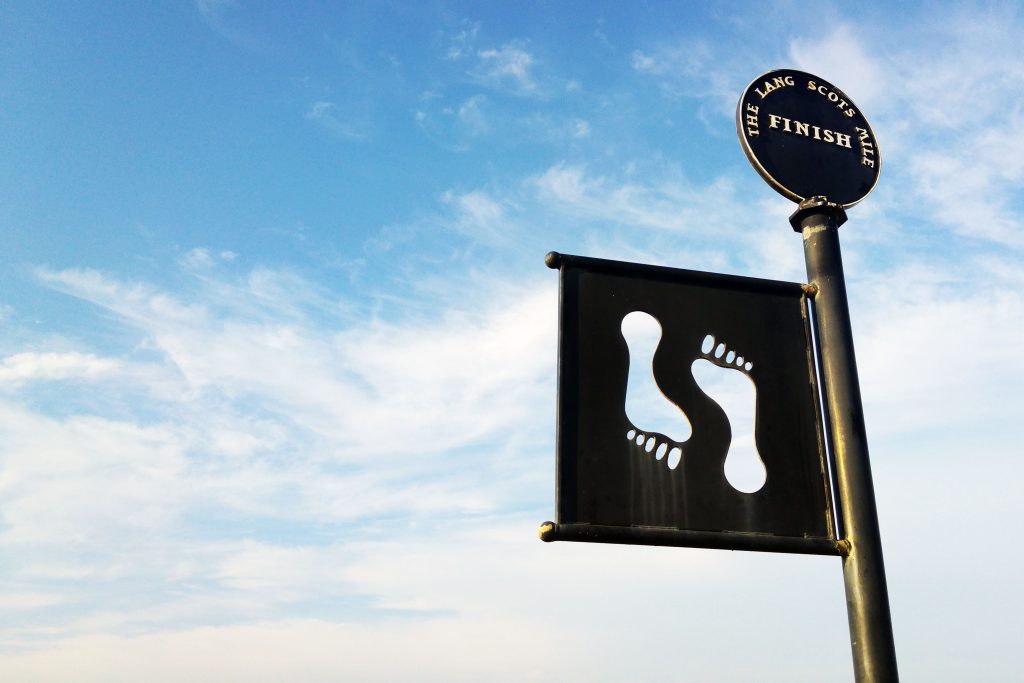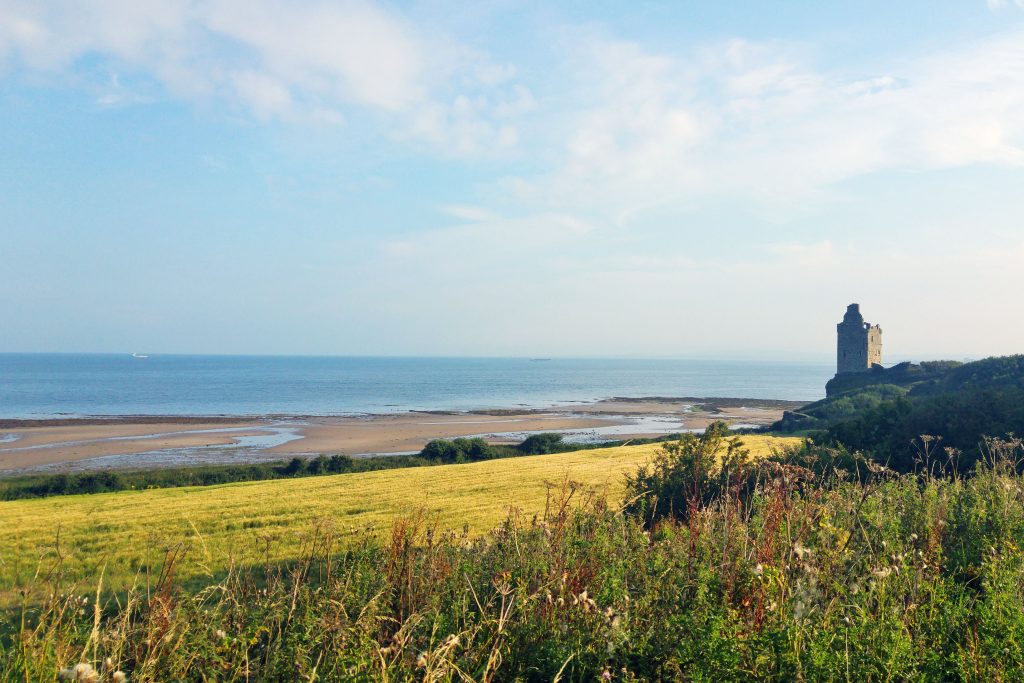 For this run I explored Ayr some more, and after seeing the racecourse headed to the sea where I found an unexpected esplanade. The Lang Scots Mile was a brilliant idea and a good opportunity to put my foot down and see how quick I could run. National Cycle Route 7 did itself proud once again.
Run #17 Last run in Scotland, including Ayr parkrun (1st).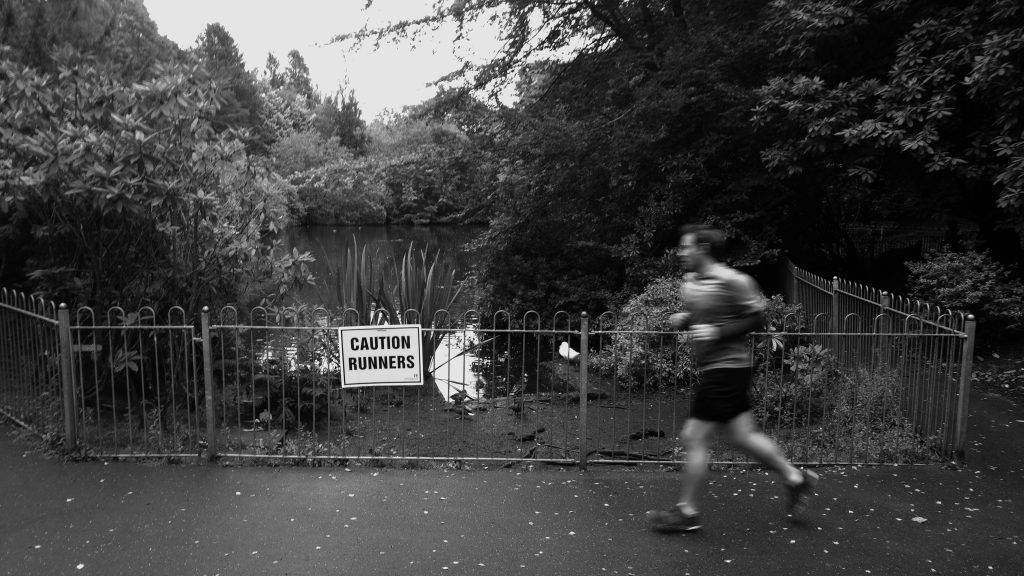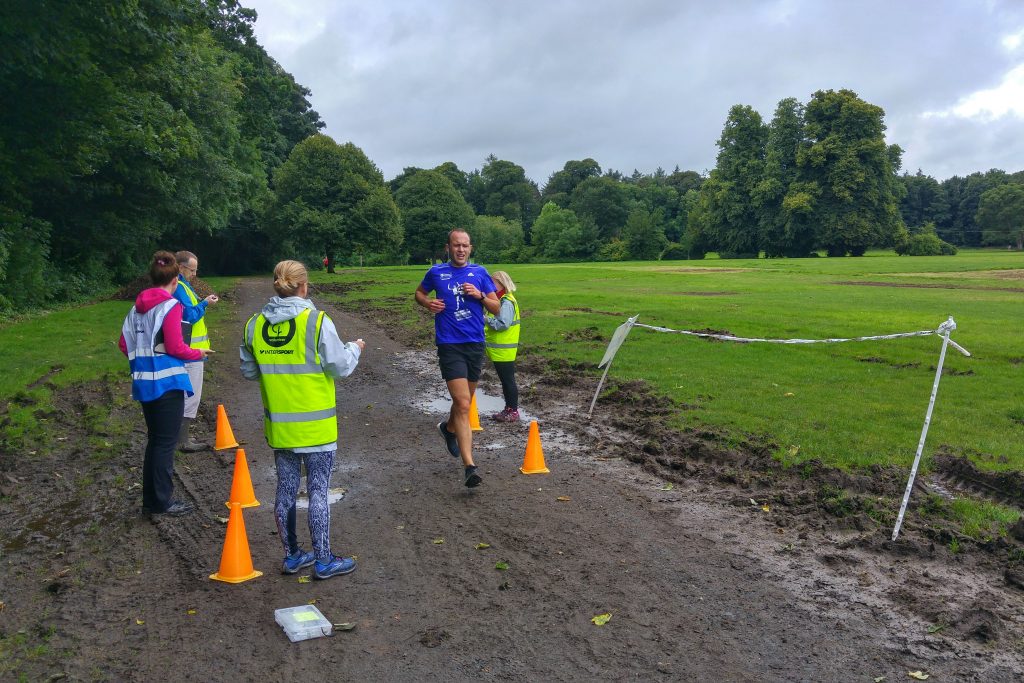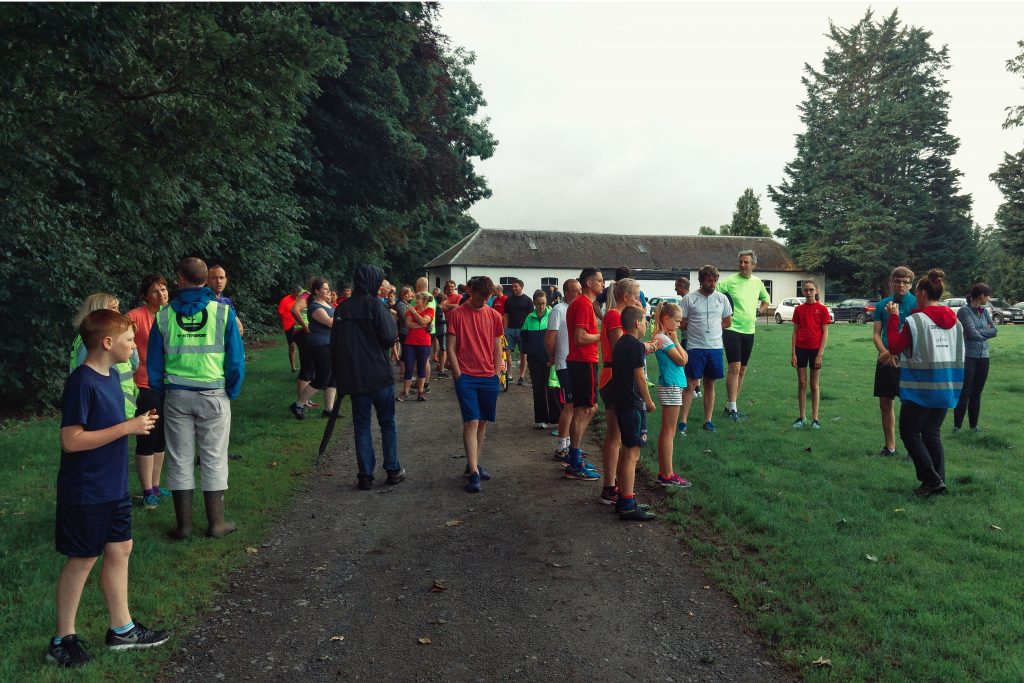 My first proper parkrun tourist event (not that I mentioned the fact that I was at the time) happened by chance as I had been looking at Alnwick as a possible parkrun event, and only found Ayr had an event when I was looking at Strava segments. Having had the Friday off, I was fairly fresh for the run. I used Google Maps and earphones to direct me to the start. I soon took the lead and ended up finishing first, although would have preferred company as the course had plenty of opportunities to take the wrong turn!
It was fortuitous that I took part in parkrun. At all the other travel days I ran at the destination rather than run before we departed. As soon as I got back to the caravan in Ayr the heavens opened, the wind picked up, and it rained relentlessly for hours and hours and hours…
Run #18 Finding Appleby.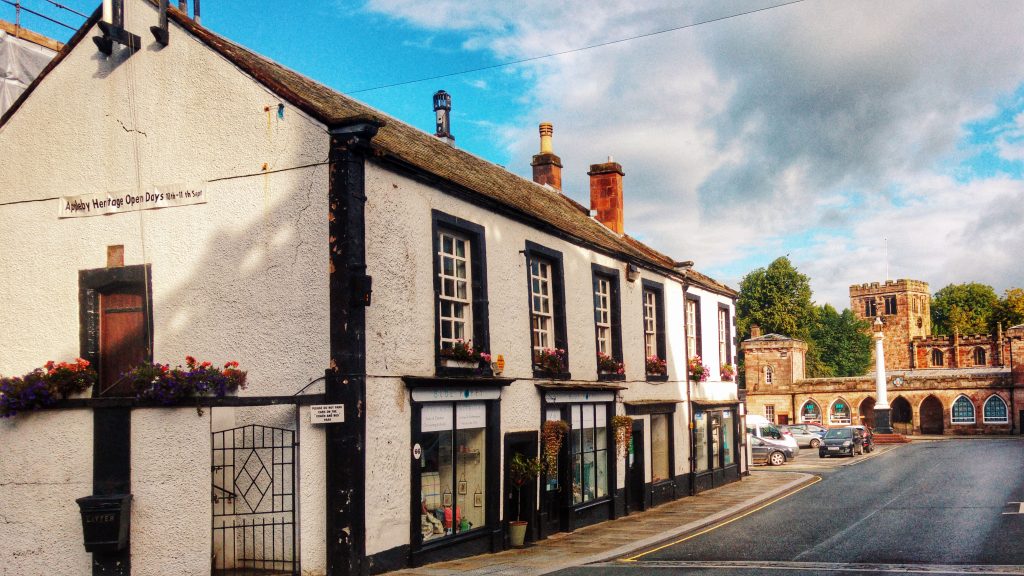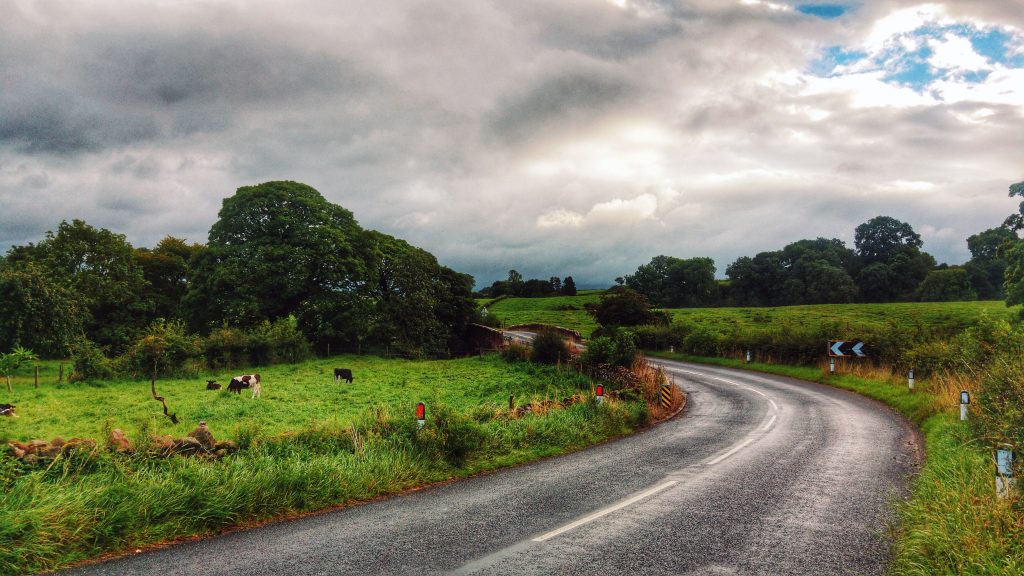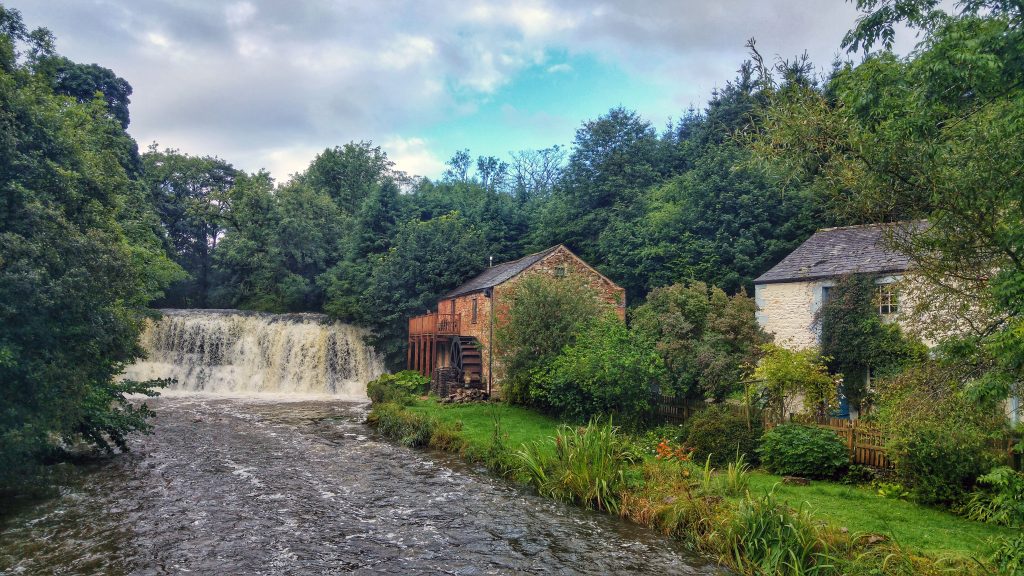 The Wild Rose Caravan Park was our final stay on our three week holiday, a place I had stayed at as a child some 29 years previous. The place was unrecognisable but Appleby remained much as I remembered it. The reward for 24 hours of heavy rain was seeing Rutter Falls in all their glory early on in the run. I'd only ventured down the quiet road because I could hear a roar of noise from the main road and was curious!
Run #19 About as wet as it gets.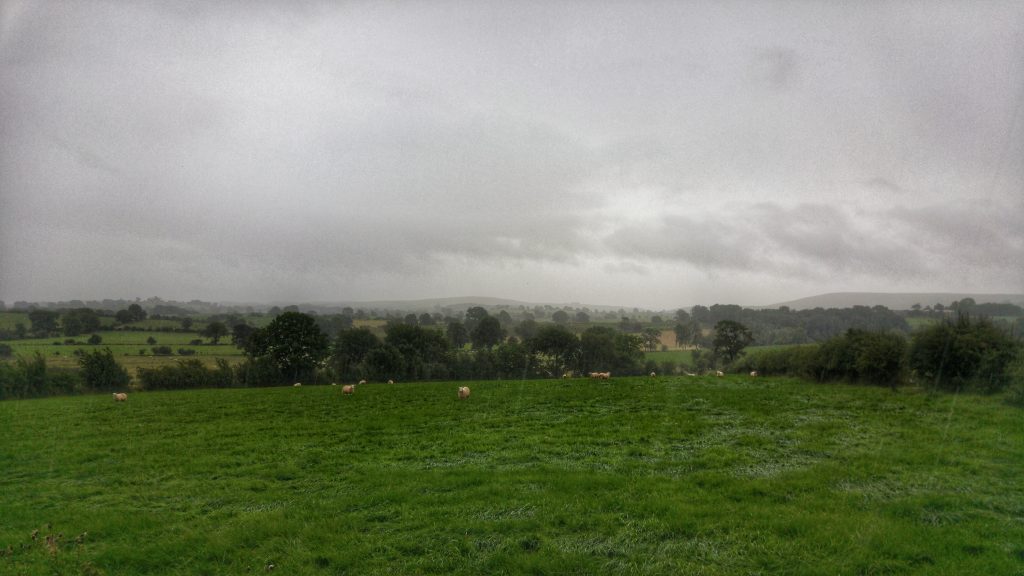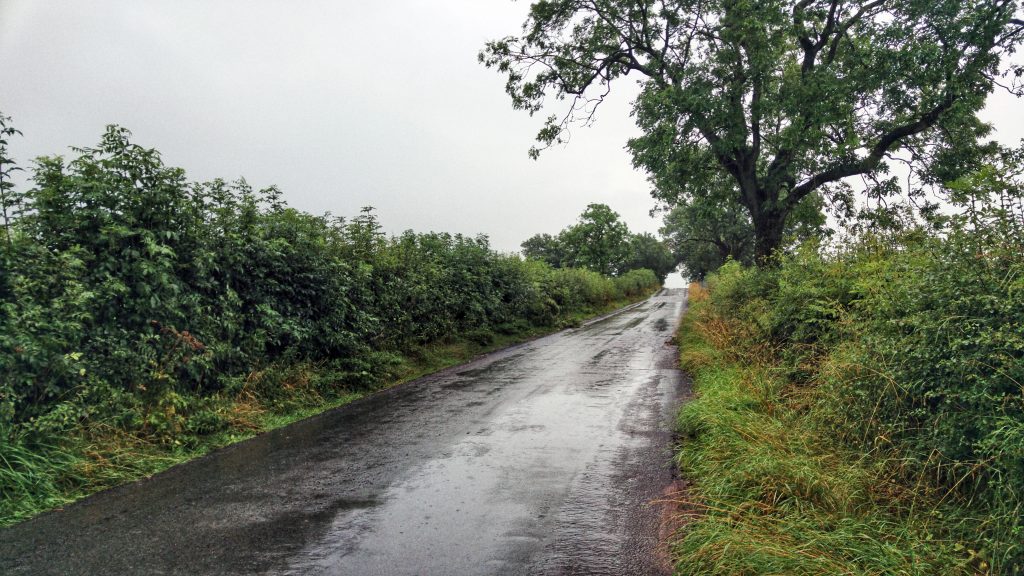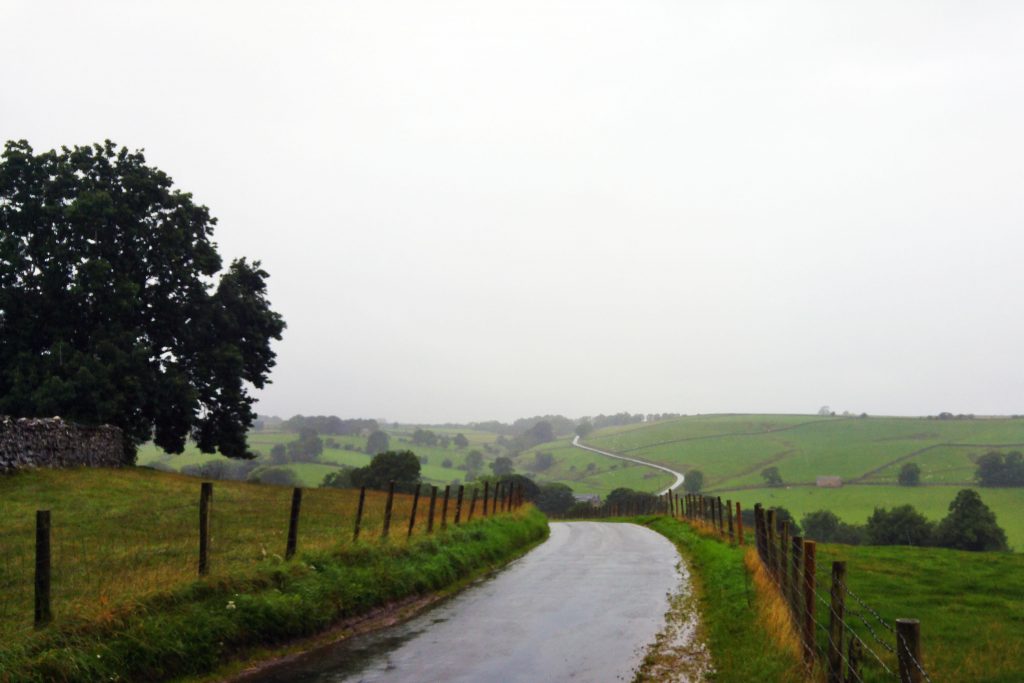 Save for a couple of minutes at the end of the parkrun run in Ayr, I had enjoyed 18 rain free runs. The running gods saved all the precipitation for my final run of the holiday! Heavy rain from beginning to end, I had considered not taking any photos, but settled on taking the barest minimum while trying to protect my phone from the water. A pity, but at least the final photo showed one of my favourite stretches of running on the holiday – the long hill into and out of Asby, which I think was made all the more enjoyable for the bad weather, the sense of solitude, and the sense of purpose that this training in adverse conditions may help when it came to racing a month or so later.
All pictures © Matthew Kingston-Lee