I hadn't planned on entering the Worksop Half Marathon, I even told several club members as such a week or so beforehand. I'd planned on doing a bike ride with Witham Wheelers to prepare myself for the Rockingham Duathlon, which was a week after Worksop. Somehow though a post on Facebook on the evening after I ran the North MIdlands Cross Country, saying there were less than 50 spaces left for Worksop, I decided for a dramatic change of heart, entering at 00:16 on Sunday 15th October. Thinking back this was after a considerable amount of alcohol had been consumed on a very pleasant evening with family, so the decision may not have been based on sound reasoning.
Because I was somewhat inebriated / tired after cross country, I had forgotten to think about the logistics of taking part in the race and some of the additional reasons why I had originally opted not to race on the Sunday. Fundamental problem number one was that it was the Mexican Grand Prix, one of the busiest weekends of the year for me, even if Lewis Hamilton isn't winning the World Championship there (which he was) and filled with late nights running into the early morning. I'd already committed to a late night / early morning combo a week before with the Sleaford Duathlon which became a double bill with the Thoresby 10.
Another complication was that I'd booked a few days holiday after the United States GP with the family and had planned to do little other than eat crisps and drink wine. This was unlikely to be ideal preparation for a half marathon.
In the end the biggest challenge was going to be recovering sufficiently from the race efforts of the weekend before, especially as the Thoresby 10 turned into something far harder and faster than originally planned. The Monday after Thoresby I wrote off as a day off. I was working until 2:30 am and was up at 7am, towing a caravan at 10:30am and not finished setting up until nearly 4pm when it was nearly dark and there were crisps waiting to be opened and a bottle of wine already opened.
Tuesday morning and I was ready to join the world of runners once again. I couldn't drag my ass out of bed at the crack of dawn like I was able to when last on holiday, so the run was limited to just over 10K. It was also the first, perhaps last time I attempted geocaching while running. The first cache was quite exciting, albeit a lot of toing and froing as I relied wholly on GPS in a forest to source the cache.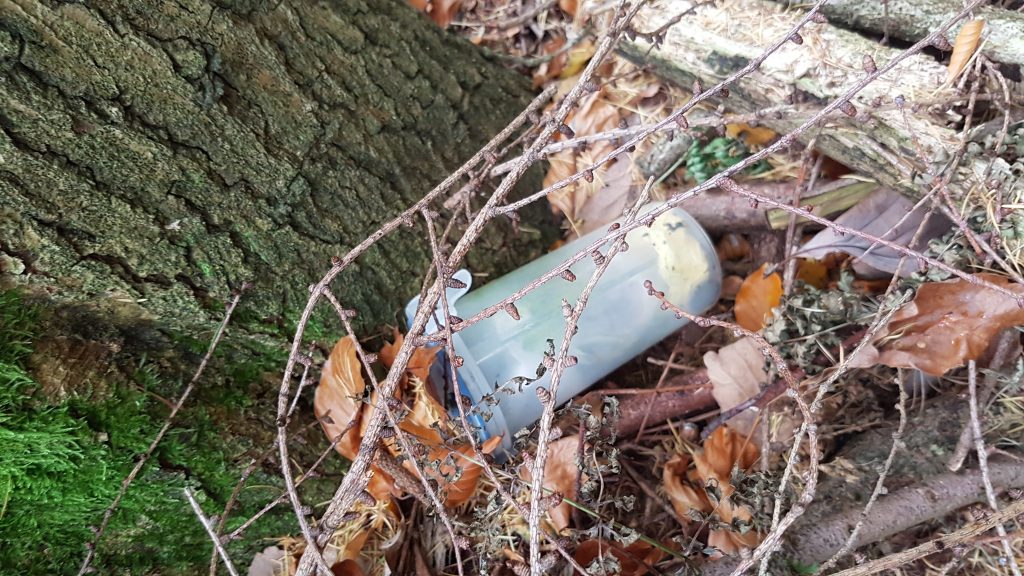 The next one took me up a hill which was good as it was kind of on the way which I was planning to go. The cache I didn't find though as it appeared to be in a private garden. The next one I got around halfway to it before I realised that I shouldn't really be climbing fences marked PRIVATE LAND, so turned back, abandoned Geocaching for the time being and headed back.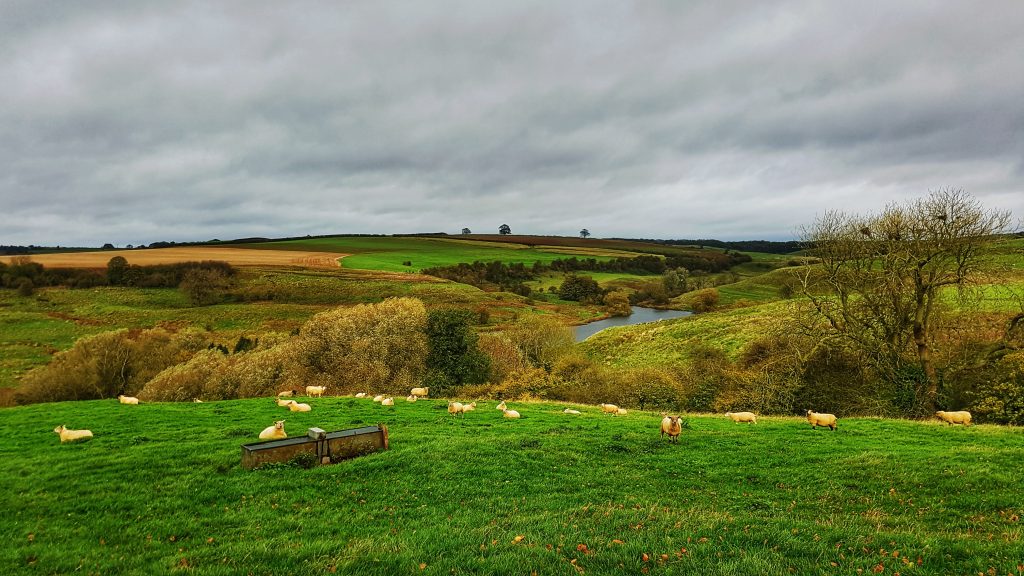 Wednesday I was up early and out running, exploring the town of Market Rasen, a town far smaller than I had expected, given I ran most of it in around two and a half minutes. Following Google Maps I got myself a little lost early doors but this actually made for a really enjoyable run across numerous bridlepaths, through woodland and very quite, pretty roads.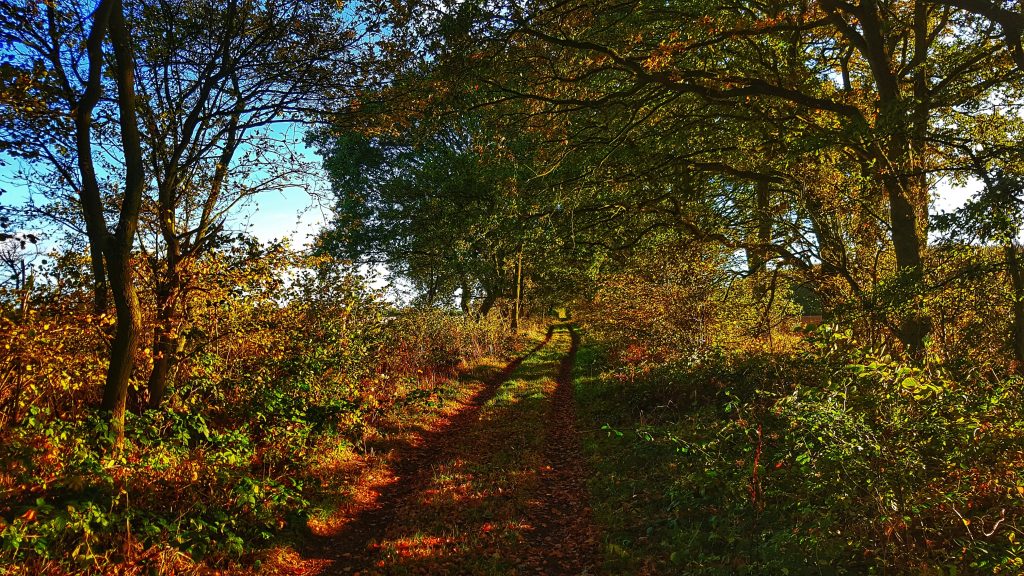 Eleven miles was run in total. I do remember early in the run some slight pains in my lower back, on the left hand side. Nothing came of it at the time, but in the days that followed this would lead to bigger issues.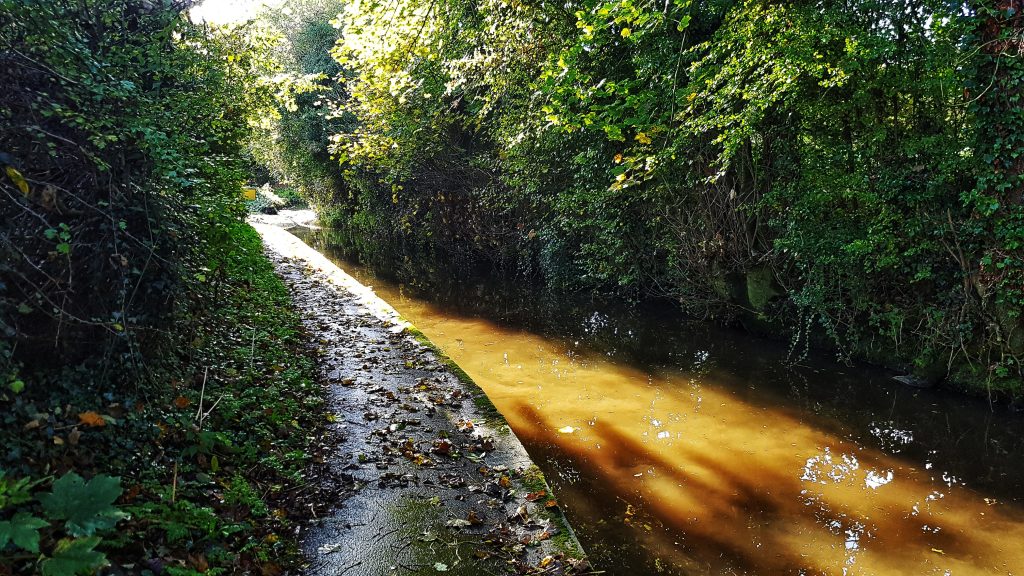 That evening I spent too much time looking on Strava seeing I could nab some sections. This wasn't particularly easy as Market Rasen appears to have one or two pretty handy runners who enjoy sprinting the segments in and around town. There were though a couple I thought I could have and I even mapped out a somewhat convoluted run. Alas a big meal of fish and chips washed down by lots of wine, crisps, and tortilla chips, meant that when the alarm ran at 7am, it was switched off and the body stayed laid in bed, under the covers, not moving, no matter how strong the lure of a segment may have been.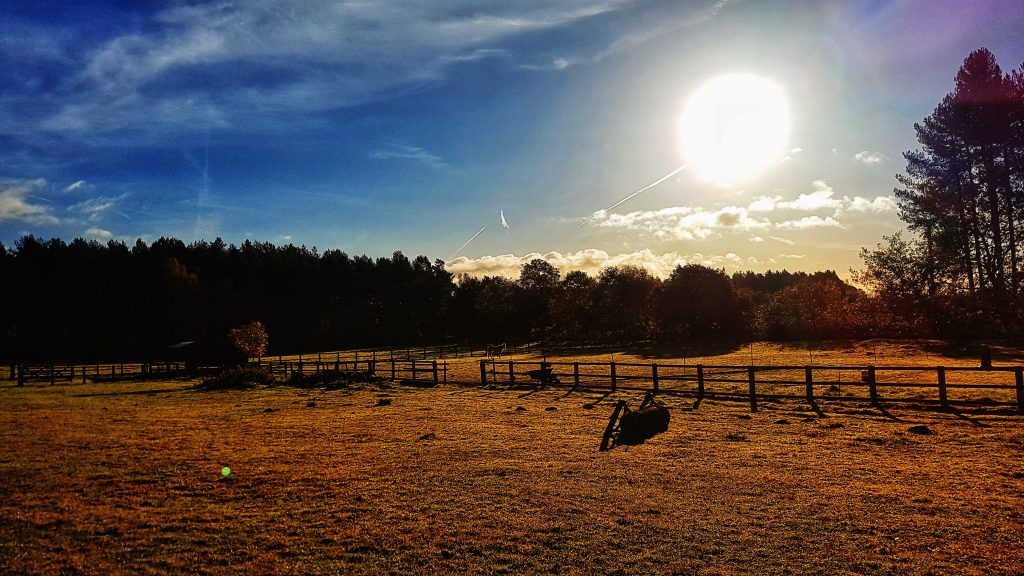 Feeling guilty for my laziness I ran once we returned from our mini break and before beginning my work for the weekend. I was almost relived that the legs felt dead and pained – Strava segments would have been an impossibility. Both hip flexors were ominously tight, and the back was aching too. Friday morning and I was making up for only running six miles on Thursday by running 10 miles. Probably not the most sensible thing to do two days before a half marathon, but psychologically the 6:40 average mile pace feeling really easy was a good boost indicating that I had perhaps recovered from the weekend before. The left hip flexor remained tight but less troublesome than Thursday; the good news was that the right Achilles remained pain free after the brutal massage a week earlier on the calf muscles – it appears that four months of pain may finally be at an end.
Friday night was a 3am effort working, so any thoughts of a parkrun in the morning were soon put to bed as I used the day as a recovery day. I was back behind the desk that afternoon. Thankfully the timetable in Mexico was kinder than the one in Austin and with the added benefit of the clocks going back that evening, I was tucked up in bed by 11:45, late by my normal standards, but positively early in recent terms.
I was up at just before 7am, making a very strong coffee and leaving the house not long thereafter, opting for a breakfast of cheap cereal based breakfast snacks like I had been doing a while ago before experimenting with porridge and breakfast cereal. For the record I think this worked very well in terms of lack of gastric distress during the race.
I left the house at around 7:30am making the relatively short journey to Worksop, not far from Thoresby Hall, not far from Clumber Park, a very easy journey on a near deserted A1 on a Sunday morning. The very detailed Worksop Half Marathon website lists around ten public car parks to pick from, I took a gamble and opted for one not on the list (the first one I stumbled upon), by my reckoning it was around the same distance as the ones listed which were in the town centre and perhaps already filling up given that it was now just 1 3/4 hours to the start. The tactic paid off, a 15 minute walk to race HQ loosened the legs nicely, the car park was free and sparsely populated.
Being early I was able to collect my race number relatively painlessly and use the toilet facilities without queuing too long. I could sense the HQ filling quite quickly though and, having a school canteen as a base I opted to change into my race gear and put my bag into the baggage hold, which was already showing signs of creaking under the strain of runners keen to deposit their bags. The weather was pretty kind for a late October morning, the sun was breaking through the clouds, temperatures were around 10C (Ideal for my prototype GRC long sleeved top!), the only hindrance was a keen, chilly breeze, which would blow us along at the start, but potentially hobble us in the closing stages.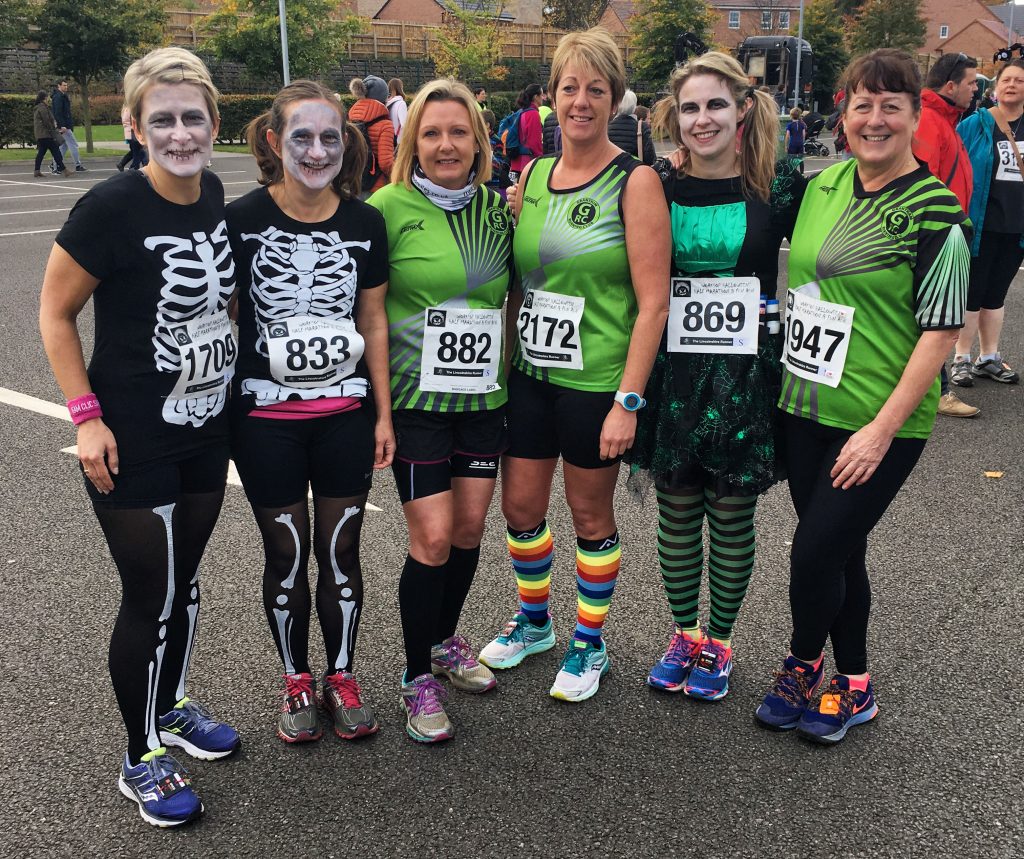 I did my one and a half mile warm up around 45 minutes before the start of the race. I had been very concerned about my left hip, having ached loads on the Saturday and not helped by spending the evening sat behind a desk. Thankfully although it ached for around half the warm up, when I picked the pace up a touch, the discomfort appeared to subside. Warm up done I battled my way through the crowds to queue for the indoor toilets, which were strangely not that busy considering the outside portaloos were very busy indeed. The general scene at HQ was one of queues – queues for race number collection, queues for toilets, queues for baggage, queues for tea and coffee, queues to get in the building, queues to get out of the building. It was 9:45, fifteen minutes before the start of the race and very few of the 2500 odd runners looked like they were anywhere near ready to race.
To avoid a mad rush to get to the start and because the start had appeared to assign a ridiculously small space for sub 1:40 runners at the front of the race (And no space at all for any one quicker than 80 minutes) I headed to the start a little earlier than usual. Not long after I got there came the announcement that the race had been delayed by ten minutes due to queues at race number collection. A small audible groan came, but everyone appeared to remain in good spirits. Had it been cold, wet, and especially windy, it could have been a different matter, but it wasn't too big a deal to keep oneself warm with some strides and the odd trip to some handily placed trees and bushes to ensure any unnecessary ballast was dispatched with.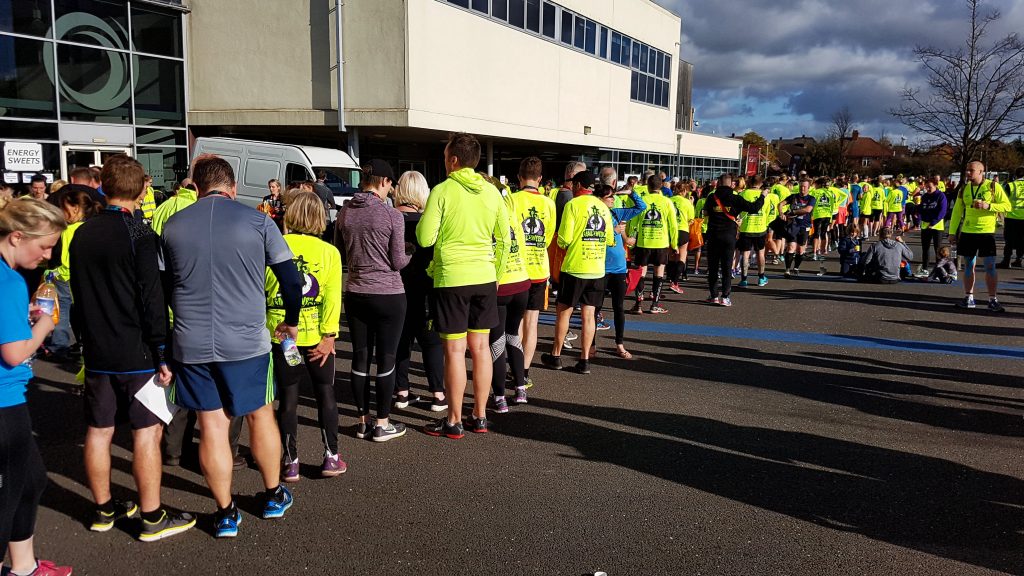 Thankfully there were no further delays and at 10:10 someone official looking had us on our way. It turned out that when I first ran the Worksop Half back in 2015, it was the 34th and last time the original course had been used. The 2016, course, retained for 2017, was much the same as the old course, but began and ended a little further up Sparken Hill than before. The old first mile I remember being particularly tough, nearly all uphill with the steepest, hardest section, coming at the end almost into the second mile of the race. Now the start moving only a few hundred meters or so up the road made the start feel much easier – the steep part of the hill mostly tackled in those early euphoric moments in a race when everything feels much easier than anything that follows thereafter.
As is my wont, I went off at a steady pace, not exactly jogging, but appearing more comfortable than those around me. I made a point of trying to take it easy up the hill, knowing that an early trip deep into the red could lead to major ramifications further down the road. I clocked the opening mile in 5:56, which Strava GAP has optimistically called 5:31. A quick summary of the race positions had me around 12th, but only around 20 seconds down on the lead group, which weren't pulling away as rapidly as a group of runner would were they running at 70 minute pace, for instance.
The next couple of miles are something of a means to an end. A mostly straight road over some rolling hills to take us to Clumber Park that set the theme for the rest of the race – a course with barely a stretch of flat to be found, but little of it particularly steep. I was in my Nike Frees for the race, they are probably the quickest trainers I currently own, the downside is you do tend to feel the indentations in a worn B-road such as this one. That though was the least of my worries, for not long after the opening mile passed I began to feel what felt like a side stitch on the right side of my stomach. Nothing too severe but a pain that was increasing in intensity to the point that, when we dropped down a hill not long after 3 miles, I did begin to question whether I'd be able to continue running.
Looking back and seeing how my body has reacted since, I think this may not have been stitch but a tight Psoas muscle – a legacy of the tight hip flexors and sore back I'd been suffering for much of the week. Once again I could be thankful, that although annoying and disconcerting it wasn't really slowing me much. I ran the second mile in 5:45 and the third mile in 5:40, going through 5K in 18:06. I think in the meantime I had picked off a couple of runners to perhaps sit in around 10th position. The fourth mile was 5:39 as we initially dived downhill before turning left into a road I spotted as being the exit from Clumber Park when taking part in the bike leg of the Clumber Park duathlon.
Mile 5 was a real struggle, probably the hardest of the race. The stitch was bothering me, we had turned into a headwind, we were running uphill and one or two runners had begun to overtake me. The Garmin clocked 5:59; I feared a gradual slide in times and positions. I was going  through what Brendon Foster would definitely call a bad patch.
Salvation came in the form of a tight right hand bend which took us off the road and onto the paths in the heart of Clumber Park. The head wind was forgotten and as we ran a fairly twisty section of the race, the pain in my side began to subside. With that I appeared rejuvenated. I swiftly passed the two runners who had just passed me and set about the runners ahead, two of whom I passed before I clocked through six miles (5:42), going through 10K in 35:57. The seventh mile took us back onto the road where I had struggled, but I remained strong, clocking 5:49, despite beginning to climb uphill.
That climb continued for much of mile 8, which I distinctly remembered from 2015 as a bit of a killer. We also had a headwind this year to make it doubly tough. I settled into a rhythm, put my head down, metaphorically speaking, and ploughed on, catching another two runners by the top of the climb, passing mile 8 in 6:06 (the slowest mile of the race). Turning right into a tree lined road I recognised this as my favourite part of the race when I ran in 2015. Slightly downhill for around half a mile before a drinks station there is a succession of around 12 signs stuck roadside, nearly all of them humorous, such as Sheffield AC recommend this race as a fast flat PB course, and birthday wishes to all those who celebrated their birthday on the day of the race. Like many of the race touches it makes the event stand out as one which clearly has a lot of time and effort put into it – I noted that the signs were definitely all different from those that were erected in 2015.
It was a combination of the signs humouring me, the slight downhill, the urge to pull clear of the runners I had just passed and the remote prospect of catching the two runners in front of me, I found myself really putting the hammer down, clocking a 5:35 for mile 9. Mile 10 was another long drag before a left hand turn, where I clocked six minutes dead. This led into another long straight, gently rolling, tree lined road. I remembered this road as the last real test of the race, so pushed on as best I could. I overtook one runner at the start of Old Coach Road, I caught and passed the other at the end of it, this runner being dressed in Halloween inspired garb – an impressive effort to be running at that pace in ill equipped attire.
This is a long road – mile 11 (5:47) only took us half way along it. The twelfth mile saw up peel off the road and into Worksop College. I had been wondering where the race was going to make up the distance that it lost with the new beginning and end. It turned out that a good chunk of it was here. In 2015 we ran in front of the college and straight out. This year we doubled back on ourselves and ran around the back of, and then around the front of the rather grand looking college before rejoining the straight road out of the school and on to the last leg towards the finish. The headwind was much in evidence here as was the rather pleasant autumnal sunshine which made for a pleasant pleasant official photograph. He was in the exact same spot two years ago. I purchased one then, and I purchased another after the race.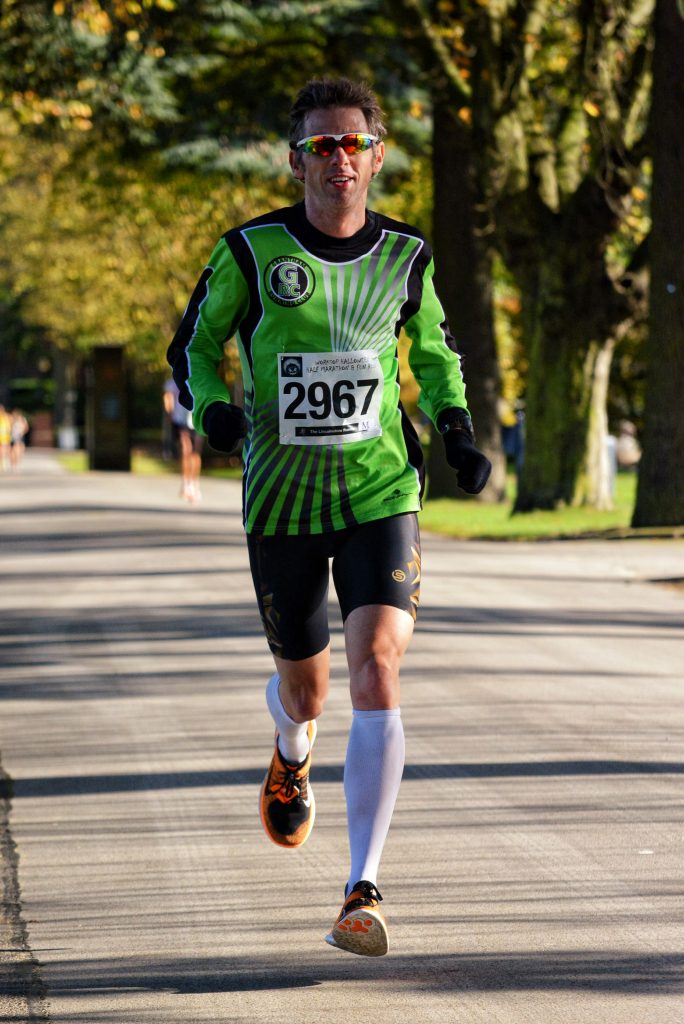 MIle 12 was a 5:46. The gap to the ghouish looking runner behind me was safe; the runner in front was nowhere to be seen. With finishing position all but ensured, I left the college grounds fairly relaxed, made the sharp left and immediate right back onto the road we began the race on. The long uphill reversed would, of course, be a long downhill. Usually this would be the source of much joy, but I was mindful that at this race I cramped up badly on the downhill stretch, and did something similar at the Turkey Trot last year. So it was with a little trepidation I made my way down the steepest part of the hill, before relaxing, taking in the applause of the generous crowd, turning into the finish straight and towards the finish.
The last mile was the quickest of the race – 5:30. Strava GAP reckons it was worth 5:31. I reckon the new Strava GAP is broken… I made a sprint of sorts to the finish, crossing the line in a season's best 1:16:24. I was well pleased with that, considering the lack of sleep, the volume of racing, and the niggles I carried into the event. I immediately made my way back along the course to cheer the next few GRC runners home. By the time I'd gone down to collect my t-shirt from Paul Davidson and Nettie, the results had already been published. I was fifth and second V40! This was a really good result on a course that tends to have a fairly strong field. I was also just over three minutes behind the winner, Harvey Speed of Coventry Godiva Harriers, not a bad effort!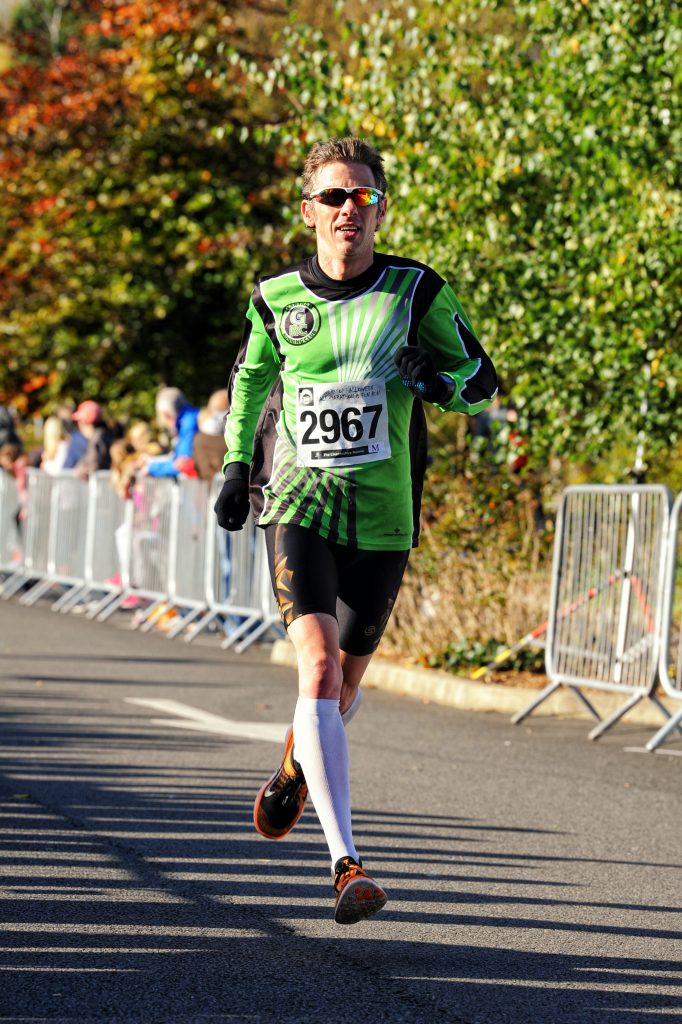 This success meant I had to hang around for over an hour and a half for the awards presentation. I spent some time chatting with club colleagues, fellow Duathletes, and anyone else milling around. Most were trying to get their bags from the baggage hold that was sadly proving woefully inadequate for the volume of runners in the race. This is a really good race but it needs to urgently do two things – 1. Post out its race numbers beforehand rather than insist on collection on the day. This works in smaller races, but they took on the best part of 3000 entries and had over 2400 finishers. This is too much to handle on the morning, as is having baggage reserved to a very small space near the main entrance and exit, manned by a small number of well meaning, but inexperienced volunteers. If race numbers were posted they could use the entire sports hall for baggage and have it much better, more efficiently laid out.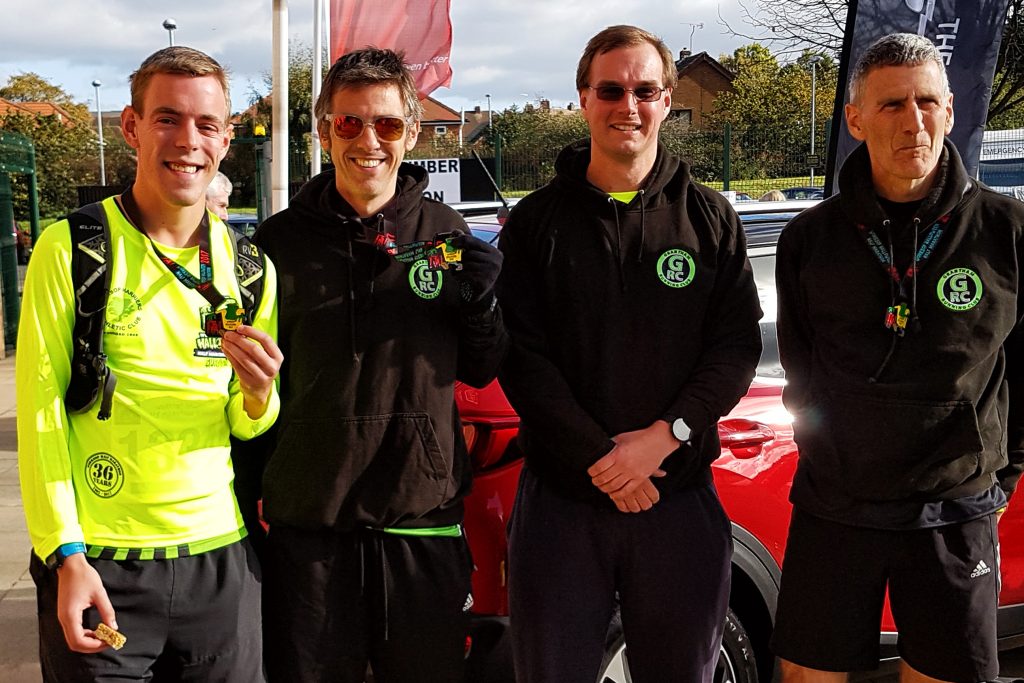 The presentation was an odd affair on the back of an empty Wilkinsons truck, with two who I assumed to be the Mayor and Mayoress of Worksop – but may not have been. First I collected my prize of £40 vouchers for finishing fifth. I thought that would be it but the race decided you could collect more than one prize, so I collected another £30 vouchers for finishing second vet. A good return on a very last minute entry, and better still when I cut a deal with the second placed finisher for his Hoka Hoka One voucher, allowing me to get a pair of brand new Clifton 4s at a very good price.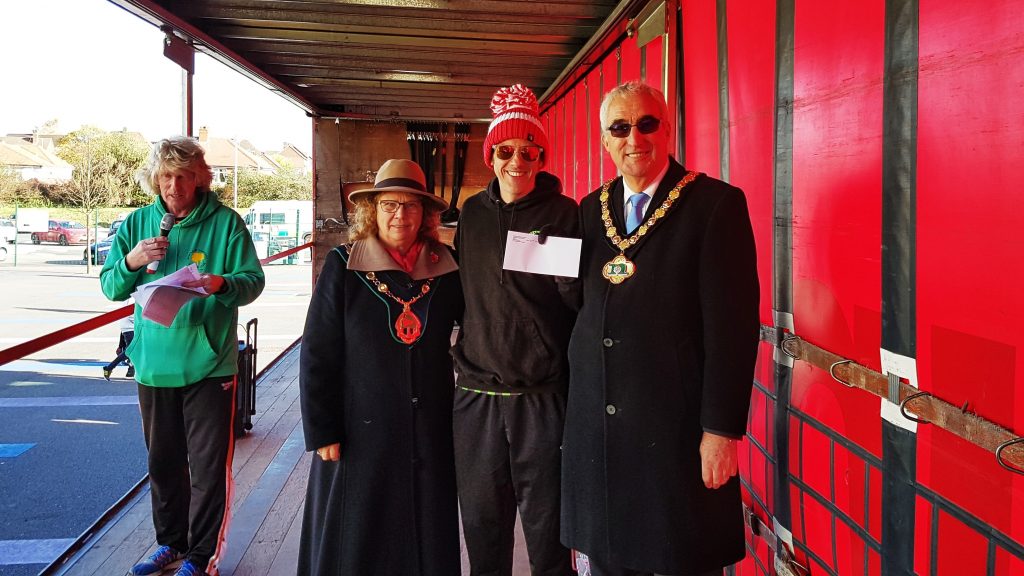 With that it was straight home, straight to work, finishing work on the Mexico GP at around 3am. Another very long, but successful day!