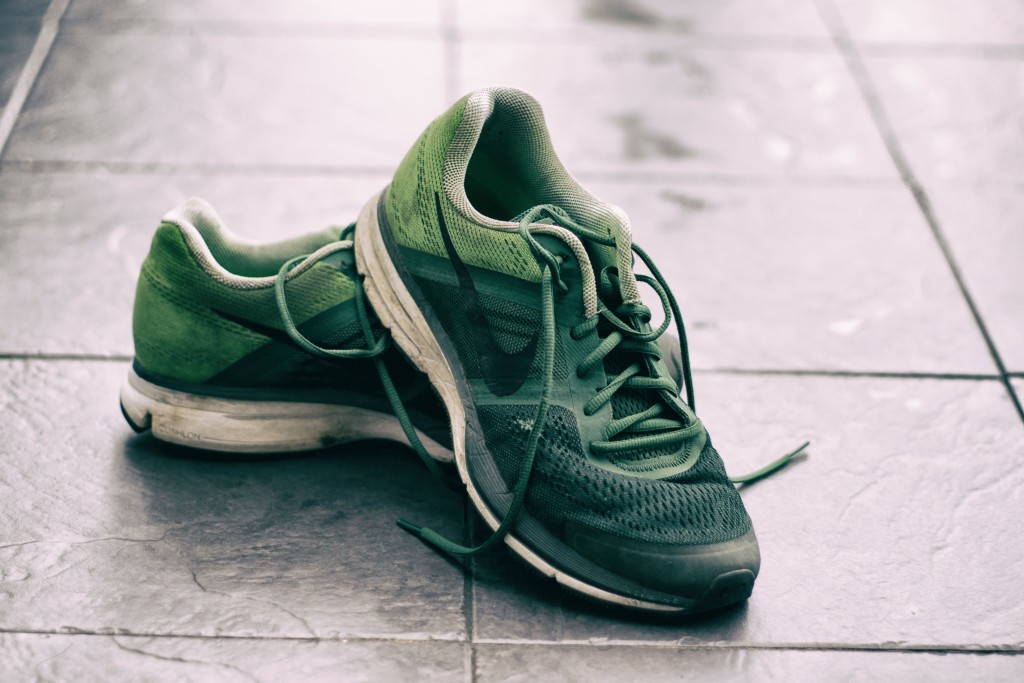 The green pair of Nike Pegasus 30 replaced the Nike Pegasus 29 and the numerous incarnations of the Pegasus that have been worn over the years. As usual they were the every day trainer worn for a variety of sessions, from recovery runs to longer efforts and even the odd interval session.
They were used at the first ever Melton Mowbray parkrun in January 2015 and they were worn when I won the Maverick Original Somerset Trail Race in August 2015. They therefore own the honourable distinction of being the only pair of trainers thus far I've owned that have actually carried me to victory.
Like most pairs of Pegasus' I've owned they died a rapid death not long after reaching 500 miles. They battled on to 562 miles but after a 10 mile training run on Saturday 5th September left my right Achilles somewhat sore they were declared knackered and deceased.
With new Pegasus costing a veritable arm and leg (And apparently not feeling the same as old Pegasus') they were replaced by a pair of Nike Vomero 9, which feel very much like old Pegasus' and not at all like old Vomeros. They are though currently on sabbatical having allegedly caused an ankle injury shortly before the Chester Marathon.