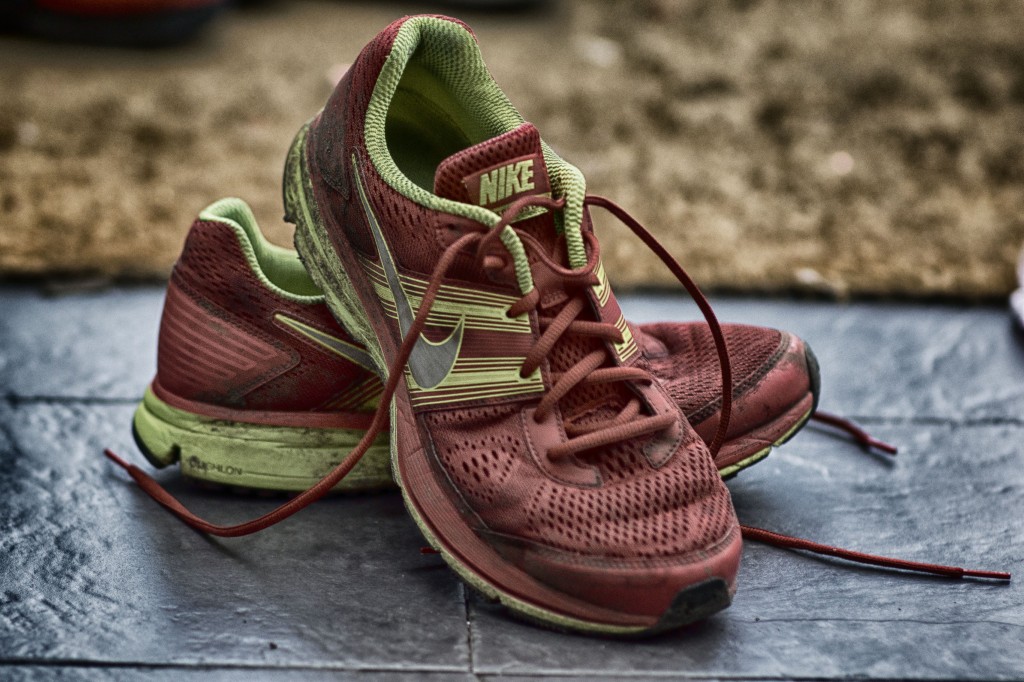 The second of three Nike Air Pegasus 29s and related, of course, to a long line of Pegasus' worn over the years, Red, as they were affectionately known, were first worn on September 5th 2013 and covered a grand total of 527 miles before they were put to rest after their final run on, appropriately enough for a red pair of trainers, on Valentine's Day – Friday 14th February 2014.
Worn exclusively for training runs they were faithful servants to the daily grind of easy paced runs and were occasionally used for the odd hills session or marathon paced run. Fitting like a glove I found them up there among my favourite in the long line of Pegasus trainers.
On reaching pensionable mileage, which is currently set at 500 miles, the cushioning appeared to deteriorate rapidly, especially in the right foot. With fears this may have been contributing to some injury niggles, they were quickly retired, to be replaced by their sibling trainer – the Nike Air Pegasus 29 (Turquiose).