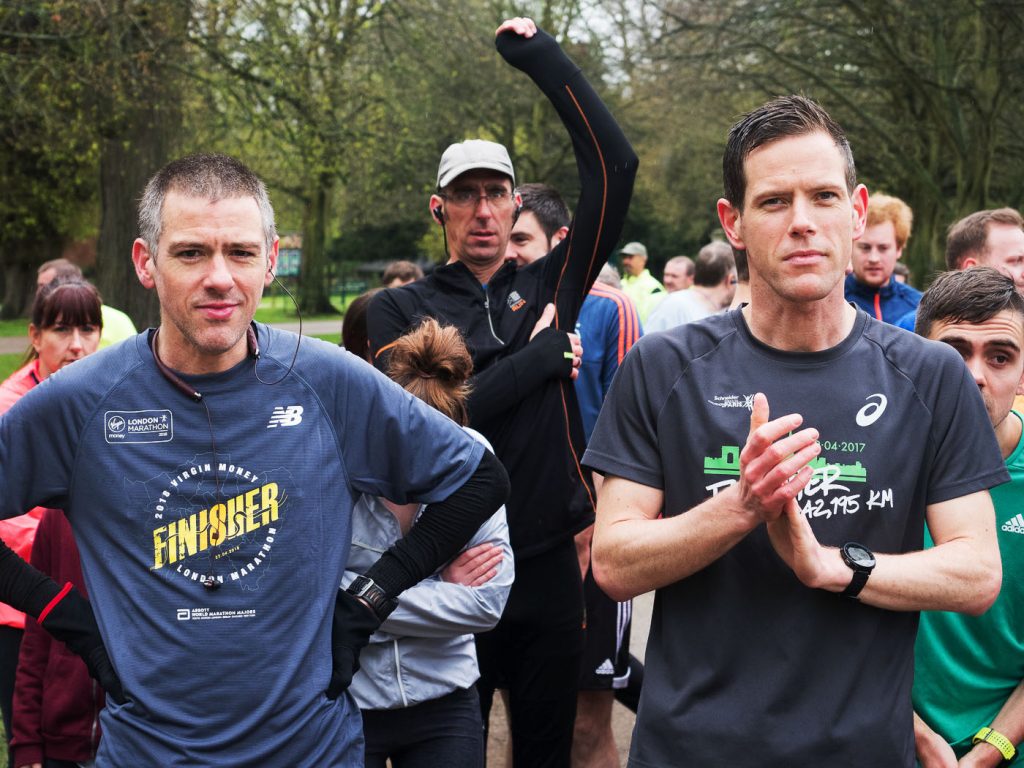 During the winter I get plenty of opportunity to take part in Belton House parkrun. I very often run it as part of a long run, so rarely get to run it full gas – at best it's half marathon HR. I wasn't expecting to take part in Belton House parkrun #111 as it was a Grand Prix Saturday, but Friday afternoon practice at Baku made me aware that the timetable was a little different from regular European races, meaning I had a crucial extra hour in the morning, meaning I could take get in a quick parkrun before hot footing it back home to begin work.
The weather could not be much different from six days earlier at the London Marathon – light rain, a light to steady breeze and temperatures maxing out at around 7C. It could have been near perfect for Marathon running: in around ten years I may get over the injustice of the unseasonably warm weather we were subjected to for 26.2 miles. In near full winter gear I made the very late decision to add a t-shirt to the thermal top I was already wearing – chance would have it it was the 2018 London Marathon finishers' t-shirt I'd put in the top of my running drawer.
The shortest distance to run to parkrun for me is just over two miles, I decided to loop a bit longer making it nearer four by the time I lined up the start. More than plenty who were there, but compared to some of my long runs over the winter, where I had 15 or more miles already clocked up, I felt like I'd barely run at all.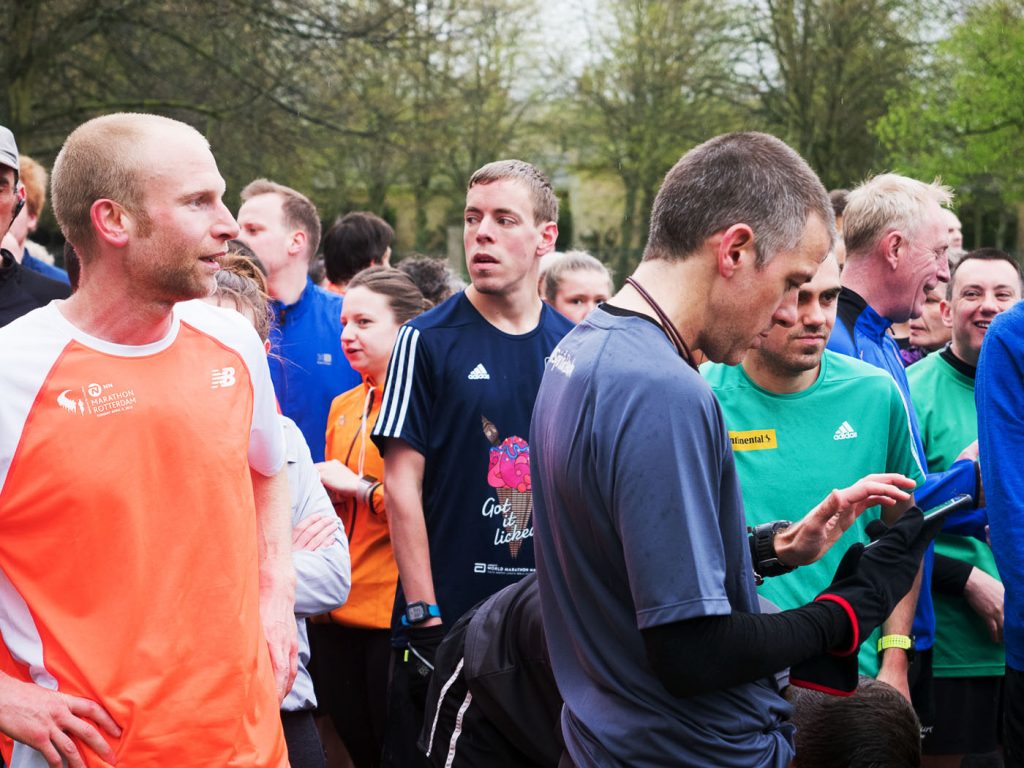 Running with music pumping into my headphones, like I regularly do, I changed from a Prince playlist (Fantastic, but trying to smash a 5:30 mile to Do Me Baby is kind of tricky!) to my running/spinning playlist, reserved for events where some pumping tunes are required to help keep a good tempo. I kept the earphones out to hear the pre-run briefing before hitting play as the short countdown commenced and we were on our way.

I often find myself outside the top 15 for the opening km or so of parkrun, but the legs must have felt reasonable (Or the field was a little lethargic) as I was soon into third place, already miles behind the rapidly improving junior runner William Tucker, but closer than usual to the regular man being pulled along by dog combo, who often starts quick before fading a touch.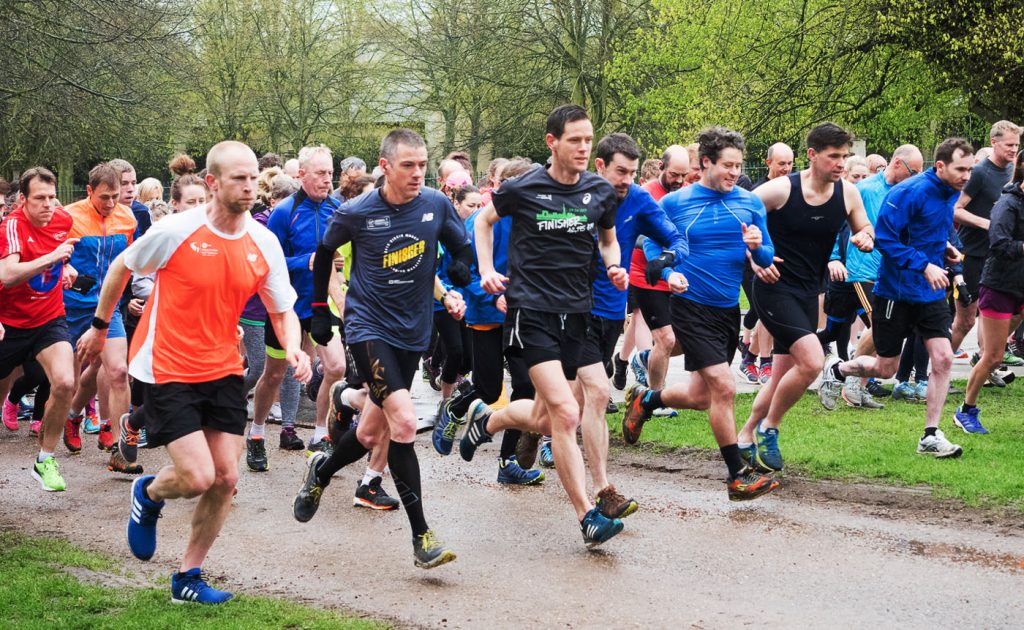 Neither were of much concern to me – I genuinely care little what position I am in a parkrun as it's not a race. What was concerning me was that the Tiny Tempah track that had began my parkrun had been abruptly replaced by something quite awful which I had to pause for fear of corrupting my mind. I later found to be Michael Buble, accidentally put on by my wife back at home using Spotify on Alexa. To correct this heinous mistake would have meant getting my phone out which, while running comfortably below six minute miles, was not practicable. So I had to make do with the relative sound of silence.
Persistent rain meant the gravel track out to the Lion Gates was a bit of a splash fest, although it has been worse. The same could be said for the rest of the grass 2.5km loop, which was wet, but not as slippy and muddy as it has been this winter. Leaving the gravel path and onto the grass, Chris Limmer came onto my shoulder. He is training for a 100 mile race this Saturday, but his diet of long runs seems to be paying dividends for his 5K pace, as he has had some good runs in recent weeks.
His presence must have seen me pick up the pace for we soon caught and passed man with dog as we ran alongside the golf course. Along the 'back straight' where the mole hills make running a bit of a nightmare. Chris pulled past me. Tucking into his slipstream I had visions of this being New Years Eve v2, where Greg Southern and I paced each other around to my course PB of 17:00.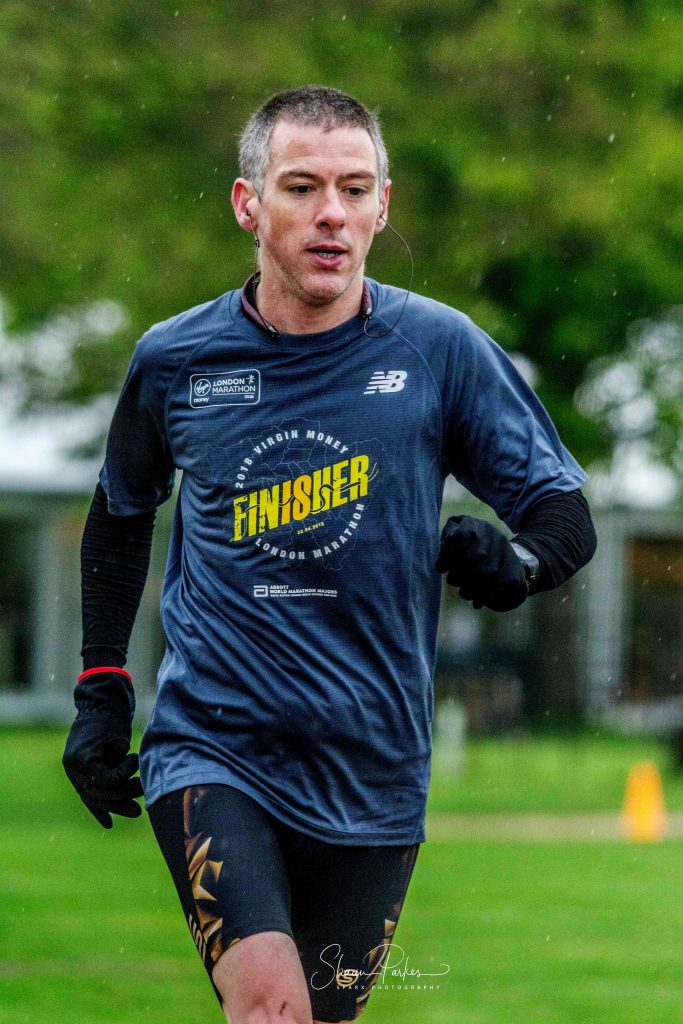 Letting Chris take the pace for a minute or so I pulled back past him and just increased the pace slightly. Unfortunately for the benefit of a quicker time, Chris was just unable to stick to my tail and I eased slowly ahead. We had clocked 5:38 for the first mile, but heading off the gravel path on the second lap back towards the golf course, Garmin flashed a 5:25 mile.
On a good day I'd be able to maintain that pace for the rest of the parkrun. At that moment I just began to feel the marathon in my legs and also in my mind and I just had to let the pace slip a touch. It wasn't a killer final mile but it was certainly a bit of an effort to get to the finish. 5:38 was the third mile split with barely any sprint finish to speak of. William finished first in a cracking course PB of 17:01, I came home second in 17:27, with Chris third in 17:41.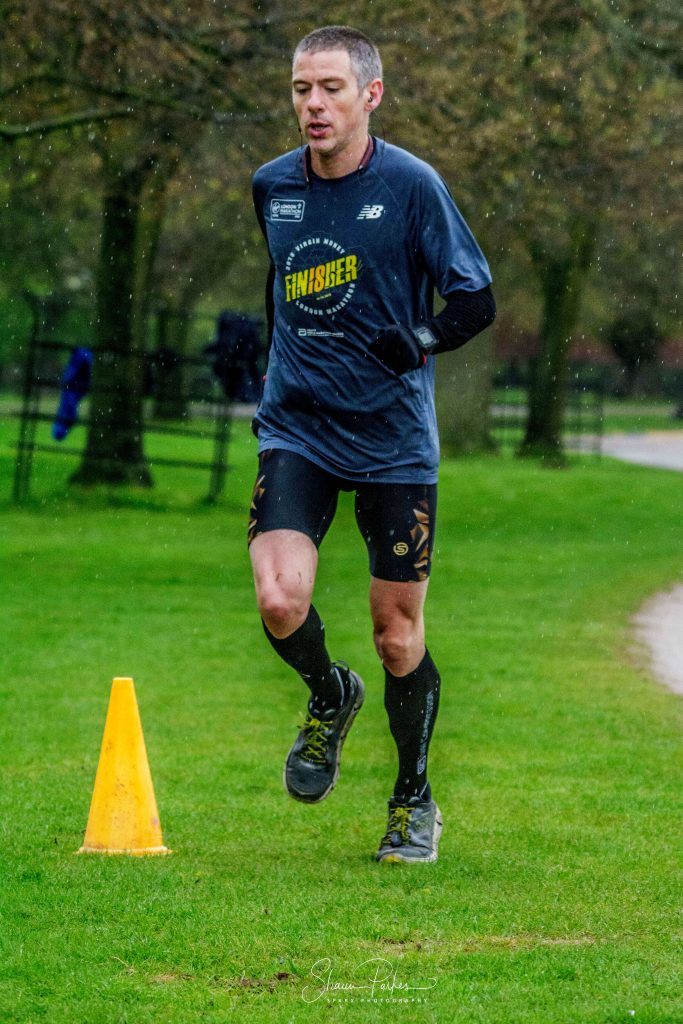 I didn't have long to recover for I had a couple of miles to run to get home so I could begin work. I was able to correct the Spotify issue and had the pumped up running tracks to help me home. The final run stats came in at 9.5 miles at 6:19 average, with the parkrun the fastest at Belton House since January 2017. So much for taking it easy after the marathon! In all seriousness, hopefully it bodes well for a good summer of racing. I think I am in fairly good shape and if I can avoid injury and illness some good things are possible.