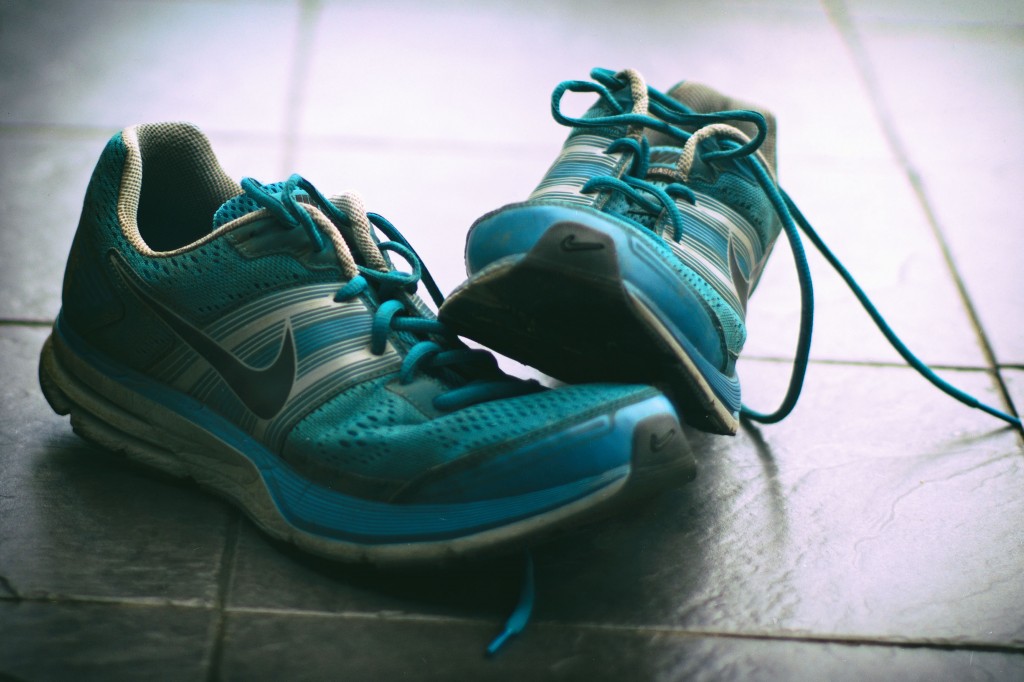 The third and final pair of Nike Air Pegasus 29 to be worn, Turquoise, as they were better known, were first worn on the 18th February 2014 and abruptly retired on August 17 2014 following a 21 mile run which saw the forefoot deteriorate rapidly to the point of them all but splitting.
As with its two predecessors, Turquoise became the go to trainer for all types of runs save racing. They did, however, see an unexpected race outing at the 29 mile long Baslow Boot Bash – a mostly off road affair – when the Puma trail shoes felt a little uncomfortable in warm up. They hence hold the honourable distinction of being worn for the longest ever run I've performed.
Like nearly all Pegasus' I've owned, they performed admirably until around 500 miles then suffered a rapid decline in cushioning, culminating in the near splitting of the forefoot that saw them promptly chucked into the recycling bin.
They were replaced by the Nike Air Pegasus 30, a predictably similar performing shoe, but, predictably too, slightly different. Time will tell as to whether they prove to be as popular as the 29's.