Markinch is a small town in Fife, Scotland, with a population of around 2,500 and lies to the east of the administrative centre of Fife – Glenrothes. It's history is apparently much unknown, but relics of its past are said to date back to around 3000 BC.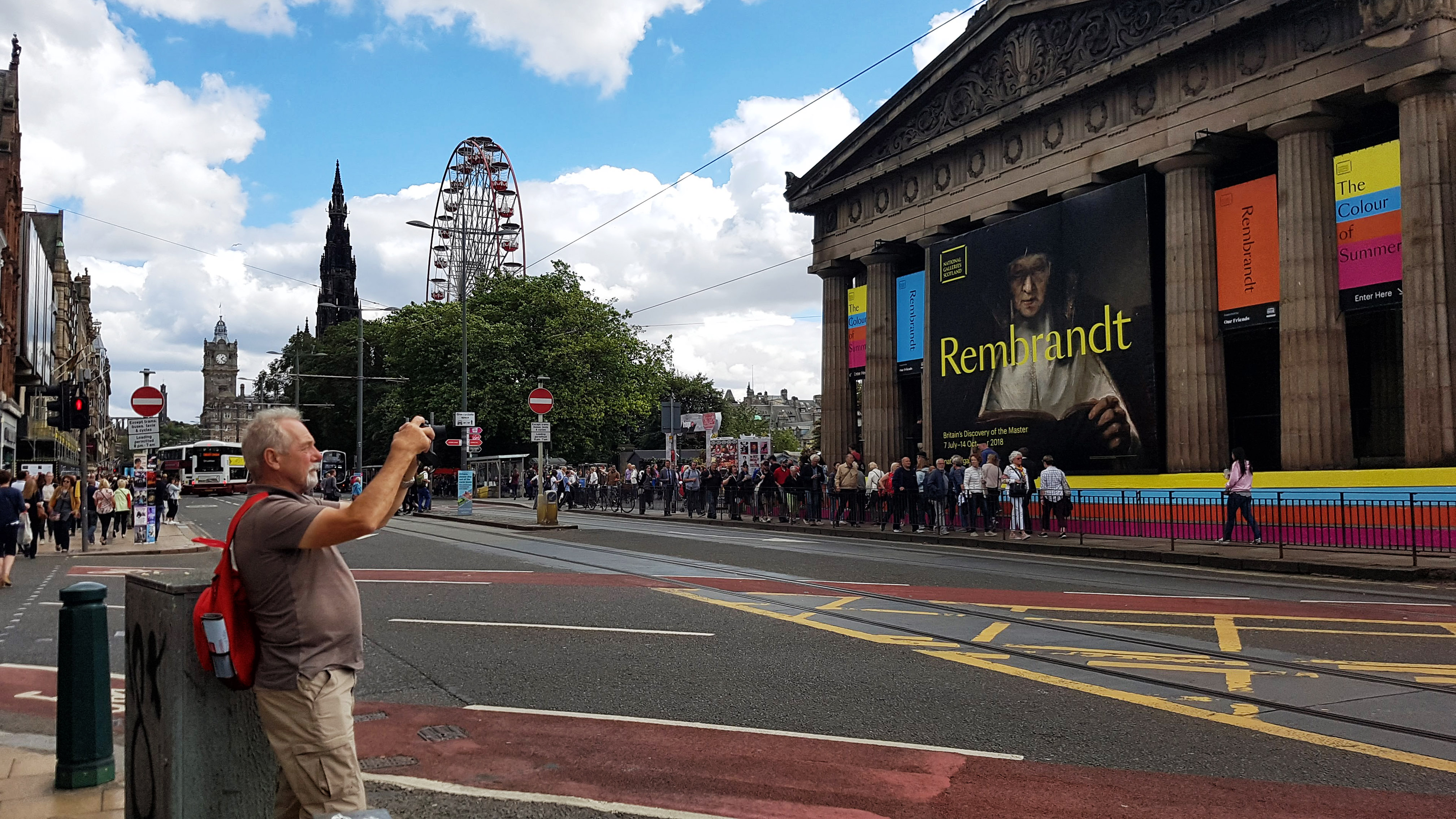 Thanks to its train connections we were able to enjoy the Edinburgh Fringe Festival and with a short car journey the following day the Lomond Hills Regional Park – where the rain well and truly hit us and would plague us for much of the remainder of the holiday!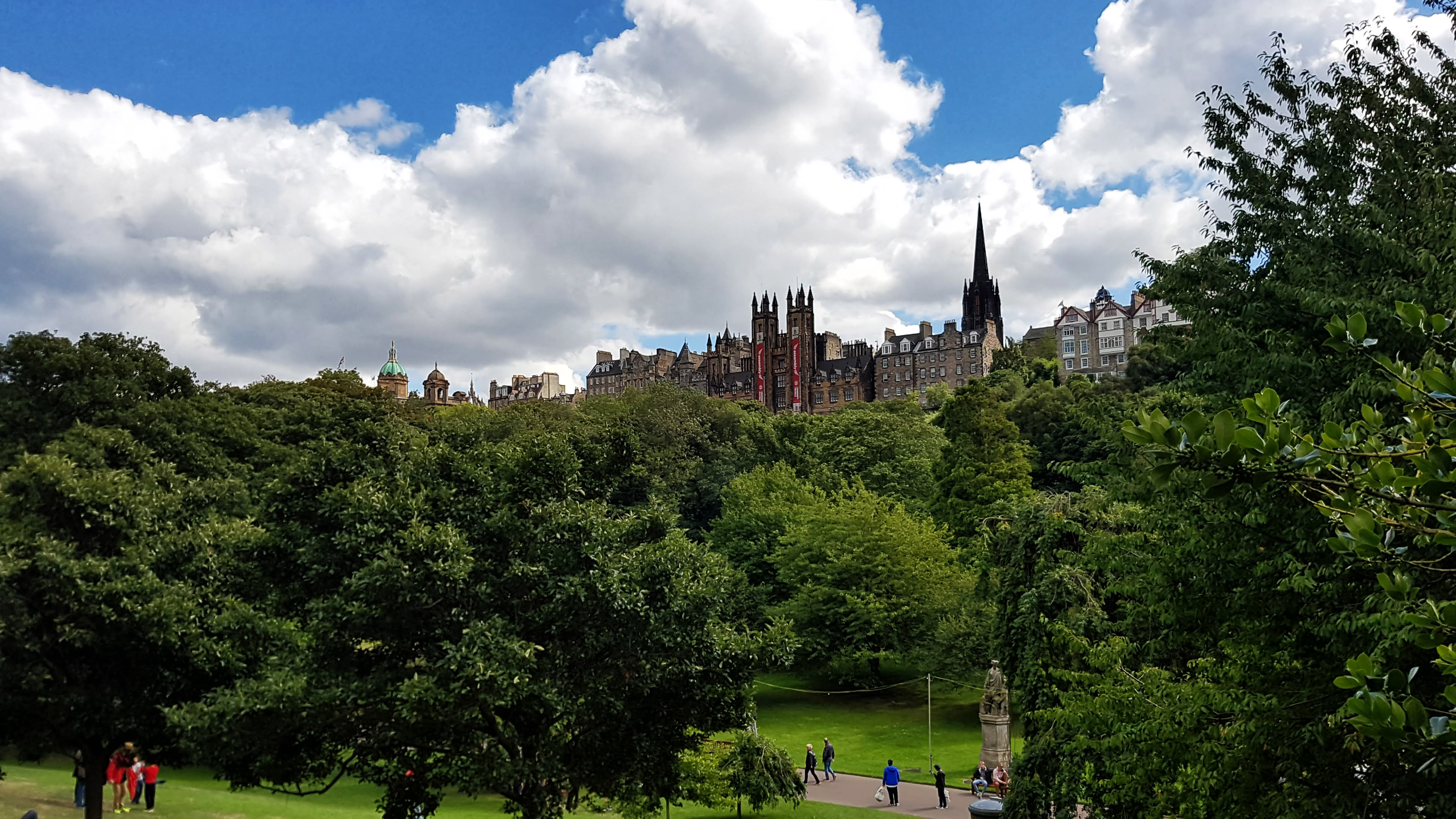 The Balbirnie Golf Course, where we stayed next to in its Caravan Park, provided traffic free running with its well signposted network of footpaths.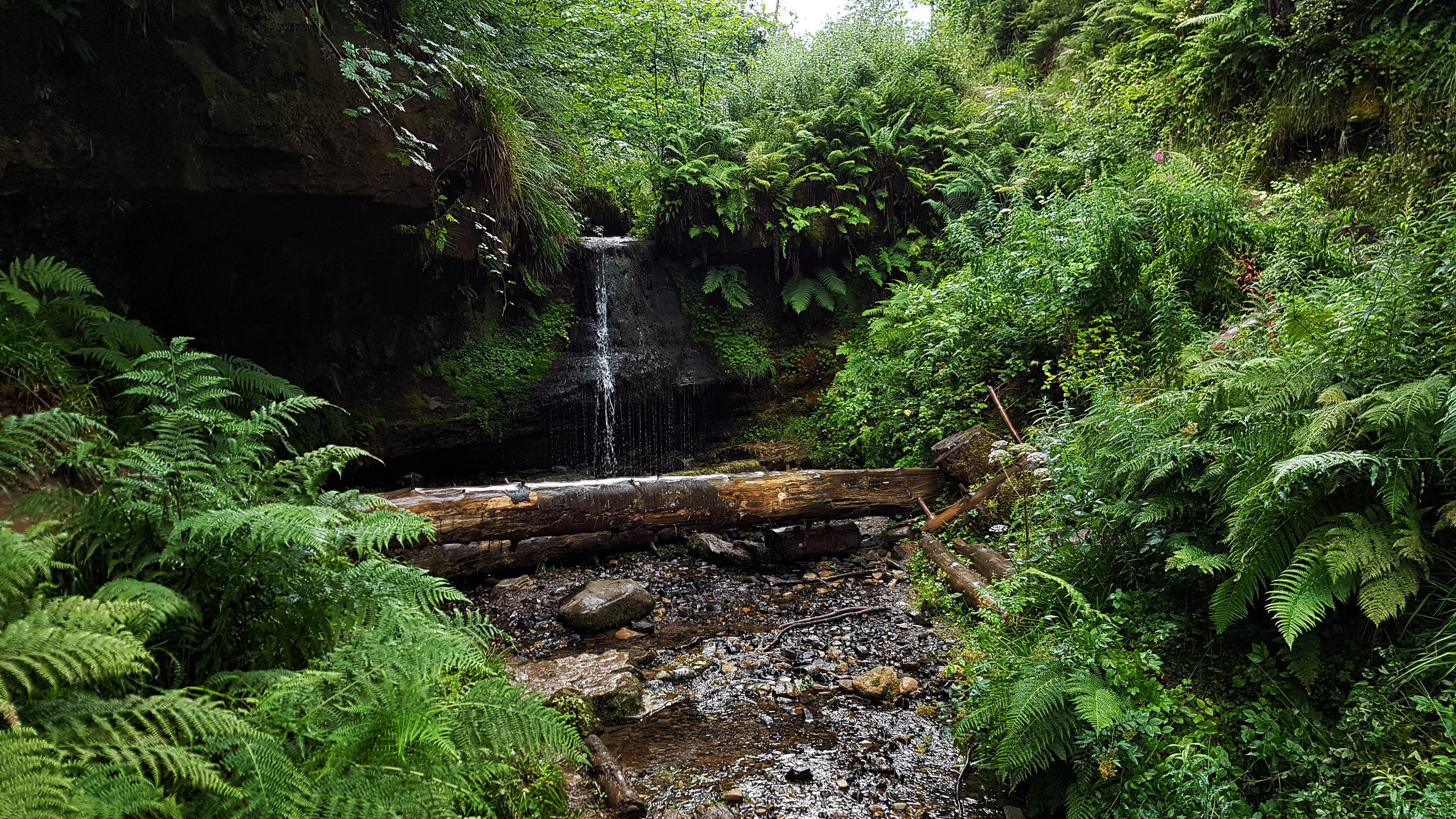 Day 7 – Wednesday 8th August 2018 – If You're Fond of Bike Lanes and Rainy Air….

The route for my first run in Markinch came about by the need to check out where the train station was for our planned visit to the Edinburgh Fringe Festival the following day.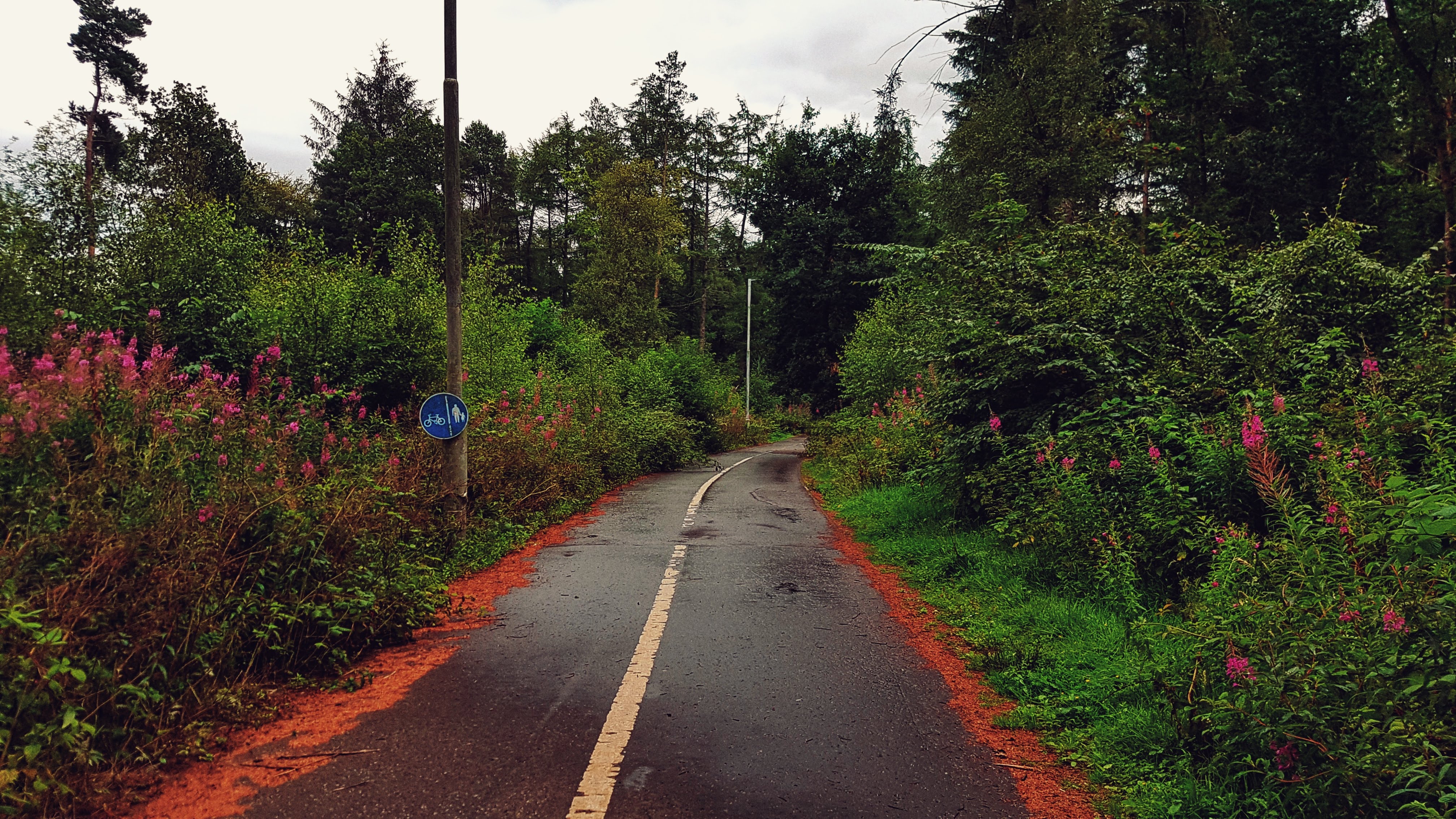 Once there I noted a bike path that looked interesting and so I followed it. That was around a mile and bought me out in a modern housing estate where not long after it split into two further cycle paths and then two more. I had choices on which one to take and so I chose the one that said Leslie – for no other reason than it was marked as being around 3 miles away which would be perfect for a 10 mile out and back run.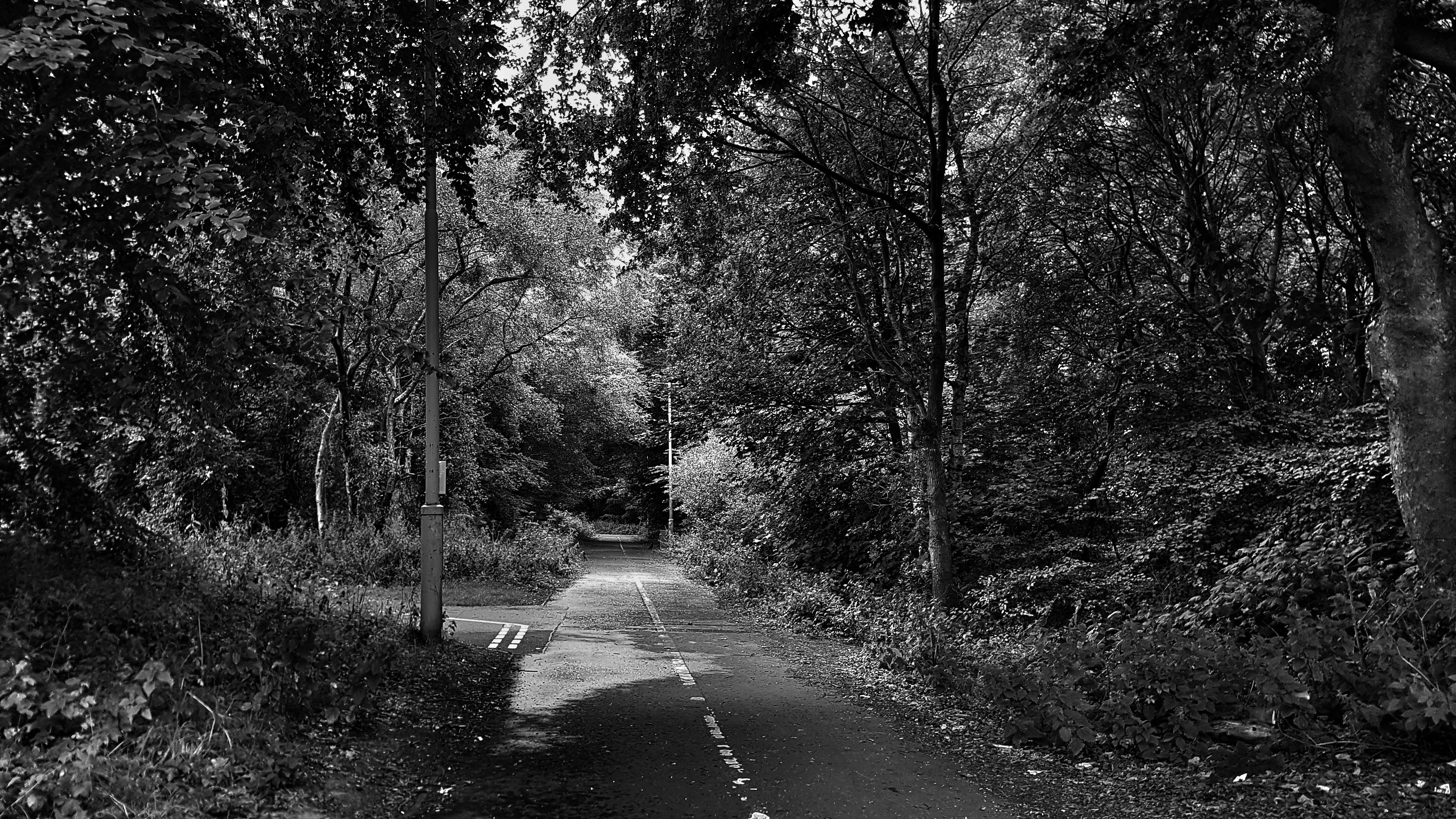 So what followed was not the most scenic run I've ever done in not the greatest weather (a bit rainy, not that warm) but what it was was a great example of a decent network of bike paths (I believe my path was a former railway line converted to become a cycle path) that kept the run blissfully traffic free.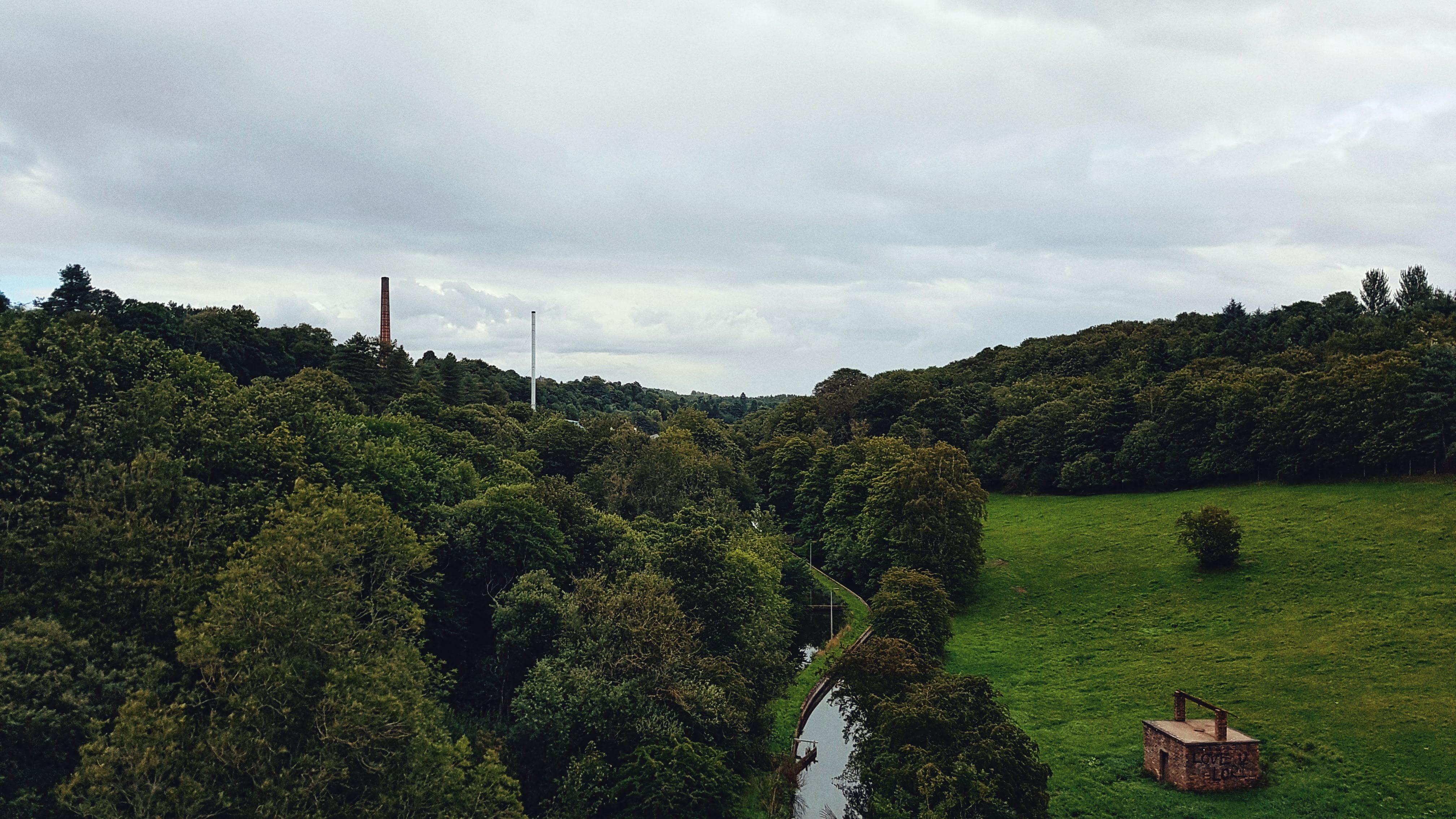 Skirting to the south of Glenrothes I arrived at a large viaduct where a photo was required as I entered Leslie itself. A quick run up to the main high street and a look around before turning around and running back from whence  I came. As I've often done on these type of runs over the years I tried to pick up the pace a bit for the return leg, suspecting there may be a Strava segment or two to target. I put particular effort into the run back to Markinch train station and was rewarded for with my first crown on an existing segment of the holiday.
Once I'd made my way back to the Caravan Park and uploaded my run to Strava it transpired that the Glenrothes area has a thriving Strava community with a plethora of segments, particularly on the cycle paths, including the semi official Boblingen Way Mile. I was tempted to return to have a proper stab at that section and others but the lure to explore other areas was too great!
Split Summary
===
1) 1m – 7:22(7:22/m) 119/134bpm 75cal 8.14/8.85mph
2) 1m – 7:10(7:10/m) 134/144bpm 91cal 8.37/8.89mph
3) 1m – 7:02(7:02/m) 138/152bpm 89cal 8.54/9.04mph
4) 1m – 6:39(6:39/m) 146/152bpm 95cal 9.02/10.14mph
5) 1m – 6:42(6:42/m) 141/154bpm 83cal 8.96/10.1mph
6) 1m – 6:49(6:49/m) 139/154bpm 78cal 8.81/11.29mph
7) 1m – 6:12(6:12/m) 147/154bpm 86cal 9.68/10.33mph
8) 1m – 6:09(6:09/m) 151/154bpm 90cal 9.75/10.08mph
9) 1m – 6:12(6:12/m) 148/152bpm 84cal 9.69/10.81mph
10) 1m – 6:11(6:11/m) 155/164bpm 92cal 9.7/10.6mph
11) 0.41m – 2:46(6:50/m) 149/152bpm 36cal 8.78/9.29mph
Best Strava Segment Performance: Haig heave up 'ta station – 1st/253
Day 8 – Thursday 9th August 2018 – Pre Edinburgh Festival Warm Up.

Thursday was the day earmarked for a full day of family fun at the Edinburgh Fringe Festival so Day 8 saw me having to get my sh*t together and be up an out of the caravan door as early as possible. I managed 7:40am, which by many others standard is fairly rubbish, but for me is pretty early!
This early start meant more of a shuffle in the opening stages than usual, especially as much of the opening mile was a steady drag up the main road of the Balbirnie Golf Course grounds. Once up and out of the park I had options on where to attempt to run.  The bridle paths I could see looked a touch too technical; the A92 a bit overwhelming with traffic. My options looked limited, but I saw a sign directing me to Star, which seemed an intriguing place to visit. Moreover, once I'd tackled a short stretch of Stob Cross Road I could take a left onto a road with no name marked as a cycle route, which I assumed would guarantee near traffic free seclusion.
Sadly, while I am sure this road is probably very quiet for the most part, running on it at the height of rush hour proved to be a somewhat traumatic affair. With numerous undulations, tight bends and blind spots aplenty, it was a case of trying as hard as possible to stay on the correct sight of the road to allow car drivers as much time to see me as possible. Alas on one bend I was stuck between a rock and a hard place with cars approaching from both directions and I must of given one of the drivers a bit of a scare for she chose to beep her horn for a good 5-10 seconds after she passed. All I can do is apologise for any distress concerned, but there was little I could do.
Thankfully this dangerous section only lasted a mile or so before I could take a left into the much quieter road running through Star. This village failed to live up to its grand sounding title, for while it looked pleasant enough, it was just a small village in Fife. Before long I had run through it and found myself back on the busy road a little further on.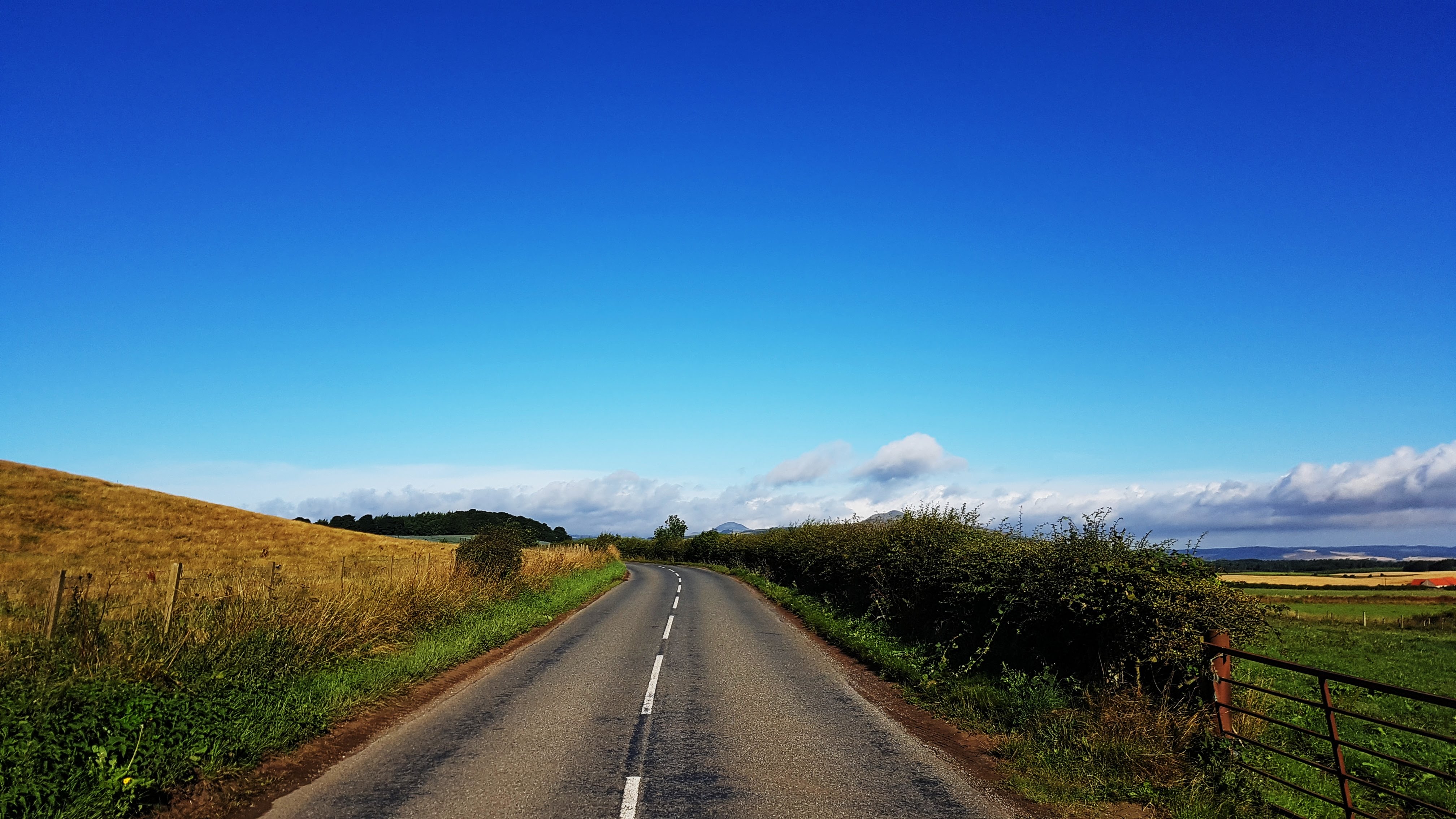 Thankfully although there was more traffic than desired, including a bus and a heavy goods vehicle looking a little lost, there was no repeat of the earlier passing car dramas and I was able to make it back to the outskirts of the golf course unscathed.
I had though only covered around 6.5 miles so had to try and find another 3.5 miles to run. This involved me running back through the golf course with an unsuccessful attempt to follow the path that looped much of the Balbirnie Park grounds.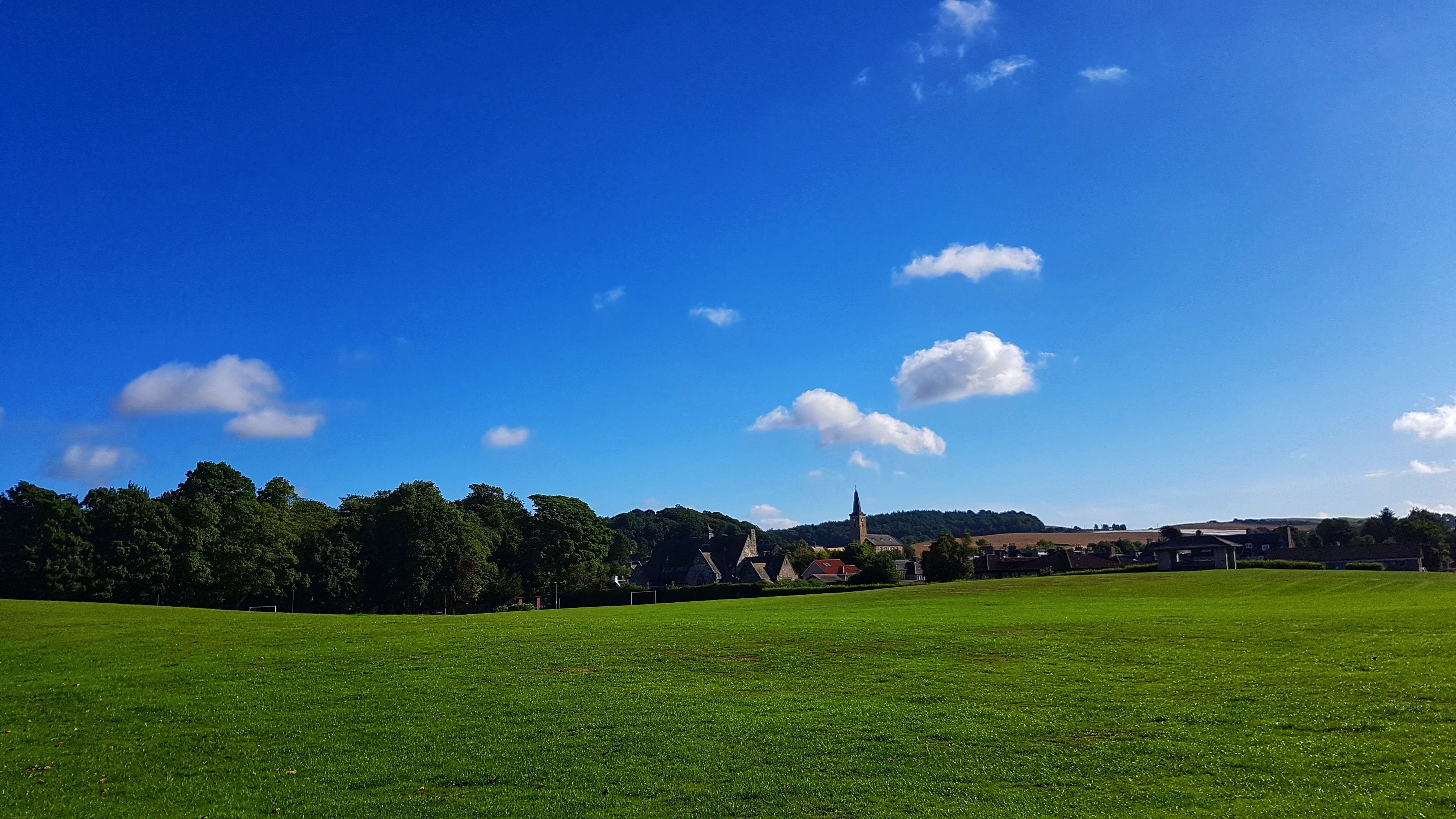 With a couple of miles still required I headed to Markinch Park which I looped twice, once reasonably quickly in the hope of grabbing any Strava segments set up. I managed to claim fourth. This was though  a good day for Strava, with four first places secured on existing segments – not bad considering that for the most part it was a pretty low effort performance after the quicker efforts on the footpath the previous afternoon.
With the park run done, it was just a case of heading back to the caravan park, watching as the Garmin clocked over ten miles, stopping at 10.08, and changing quicker than a Mercedes AMG F1 pit stop to get to the train station in time for Edinburgh!
Split Summary
===
1) 1m – 7:57(7:57/m) 119/133bpm 81cal 7.55/8.31mph
2) 1m – 7:30(7:30/m) 128/143bpm 85cal 7.99/8.97mph
3) 1m – 6:54(6:54/m) 138/150bpm 92cal 8.69/9.06mph
4) 1m – 6:47(6:47/m) 133/148bpm 75cal 8.84/9.56mph
5) 1m – 7:02(7:02/m) 141/147bpm 93cal 8.54/9.52mph
6) 1m – 6:51(6:51/m) 137/149bpm 79cal 8.76/10.96mph
7) 1m – 6:47(6:47/m) 140/153bpm 84cal 8.84/9.37mph
8) 1m – 6:59(6:59/m) 134/150bpm 70cal 8.6/9.2mph
9) 1m – 6:56(6:56/m) 133/145bpm 64cal 8.65/9.16mph
10) 1m – 6:45(6:45/m) 139/146bpm 77cal 8.89/9.68mph
11) 0.08m – 39(7:45/m) 138/142bpm 6cal 7.74/7.91mph
Best Strava Segment Performances: Star Escape – 1st/19; Balbirnie edge brow dual run – 1st/42; Brow Bash Blast – 1st/36; Golf drive to wall – 1st/92.
Day 9 – Friday 10th August 2018 – Cobbled together a loop with only a couple of wrong turns.

It was another relatively early start for the final run in Markinch, setting off at just after 8 am and heading again to the nearby Balbirnie Golf Club for an attempt at following the bridle path that circulates around the perimeter of the golf course.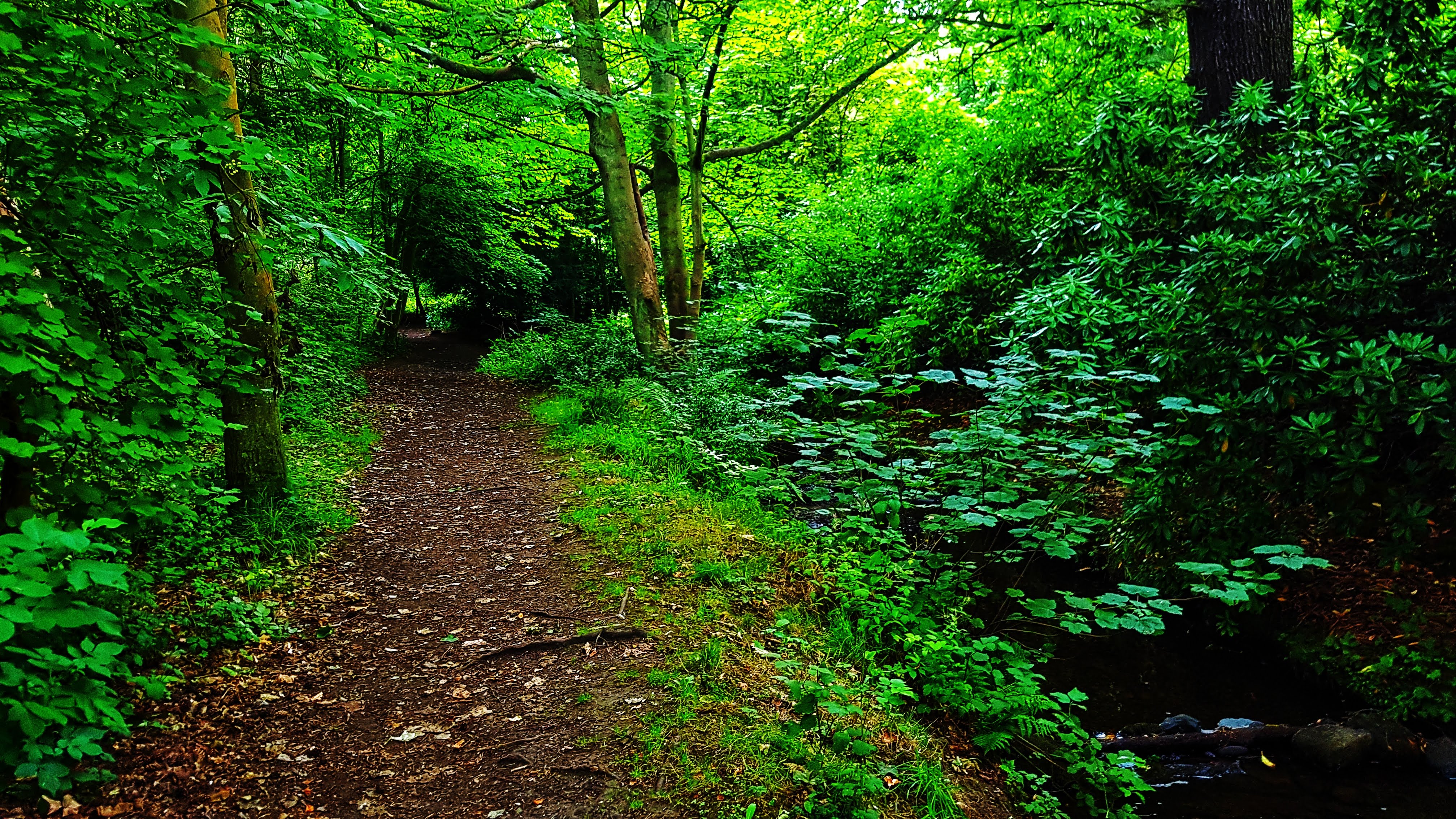 The first mile was pretty technical and a stop/start affair as I lost the path on several occasions and had to resort to Google Maps to work out where to run. Once the painfully slow opening mile (8:44) was out of the way the legs loosened up nicely and I settled down into running fairly comfortably under 7 minutes per mile for the remainder of the run. I had left the Golf Club accidentally after a mile and a half and soon found myself in new housing estate a cul-de-sac. This time I didn't rely on Google Maps but my eagle eyes to spot a footpath that took me out onto the busy A92, which thankfully had a decent pavement to let me run south, skirting past Glenrothes – the town centre of which I never did get to see.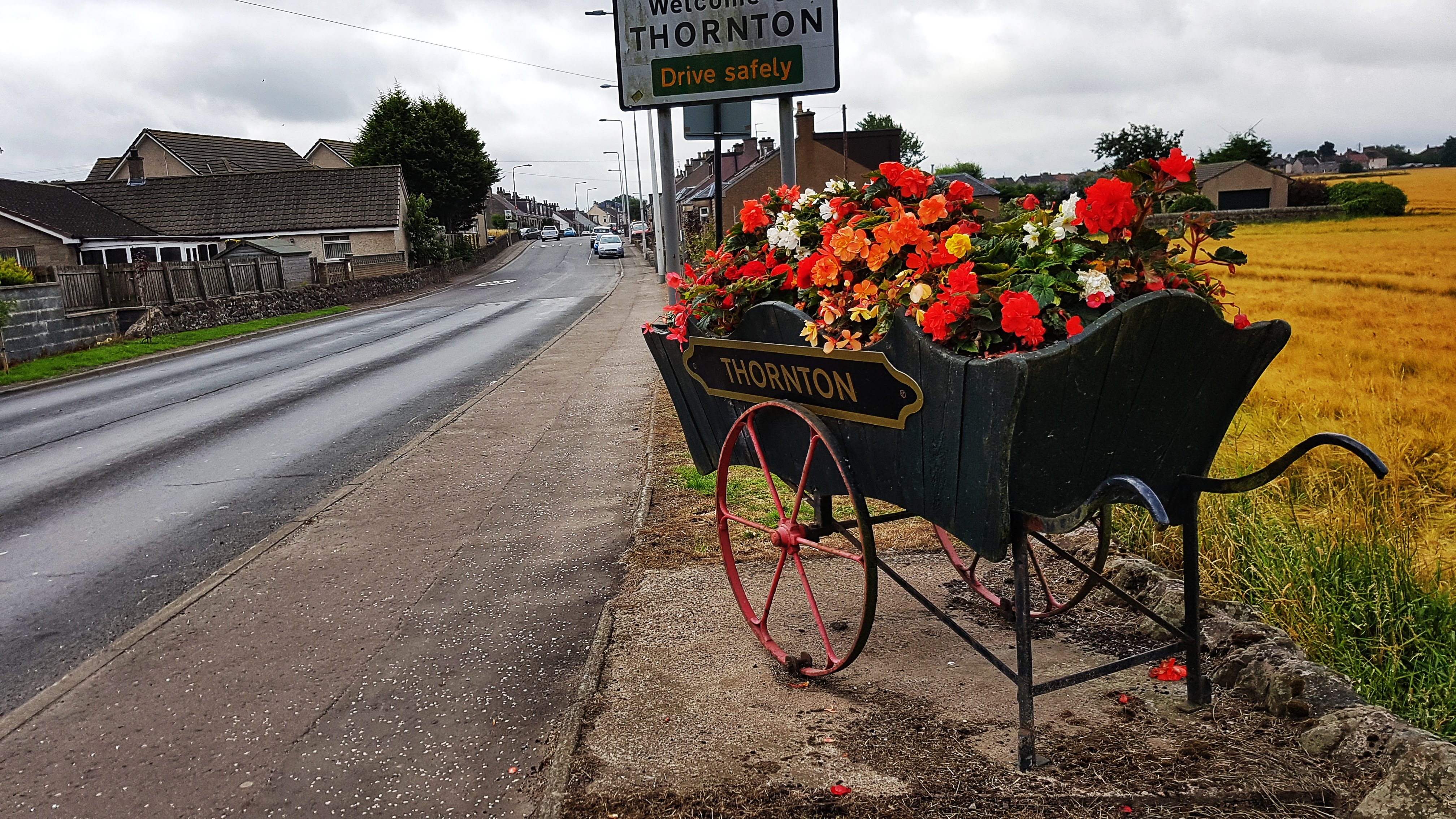 I left the A92 to hit the much quieter B9130 which took me to Thornton, a town whose flower display in a wheelbarrow above was probably its highlight. With six miles covered I was very keen to make the run a loop rather than an out and back affair and so consulted the Google Maps to try and chart a run back. A network of roads that took me north past the fantastically literal sounding Coaltown of Balgonie and back towards Markinch looked the order of the day so I headed to them.
I very nearly missed these roads before I realised that they were in fact a series of gravel paths, not dissimilar to many found on a run in England, but slightly more unusual in that they clearly fed some traffic as there were quite a few houses en route.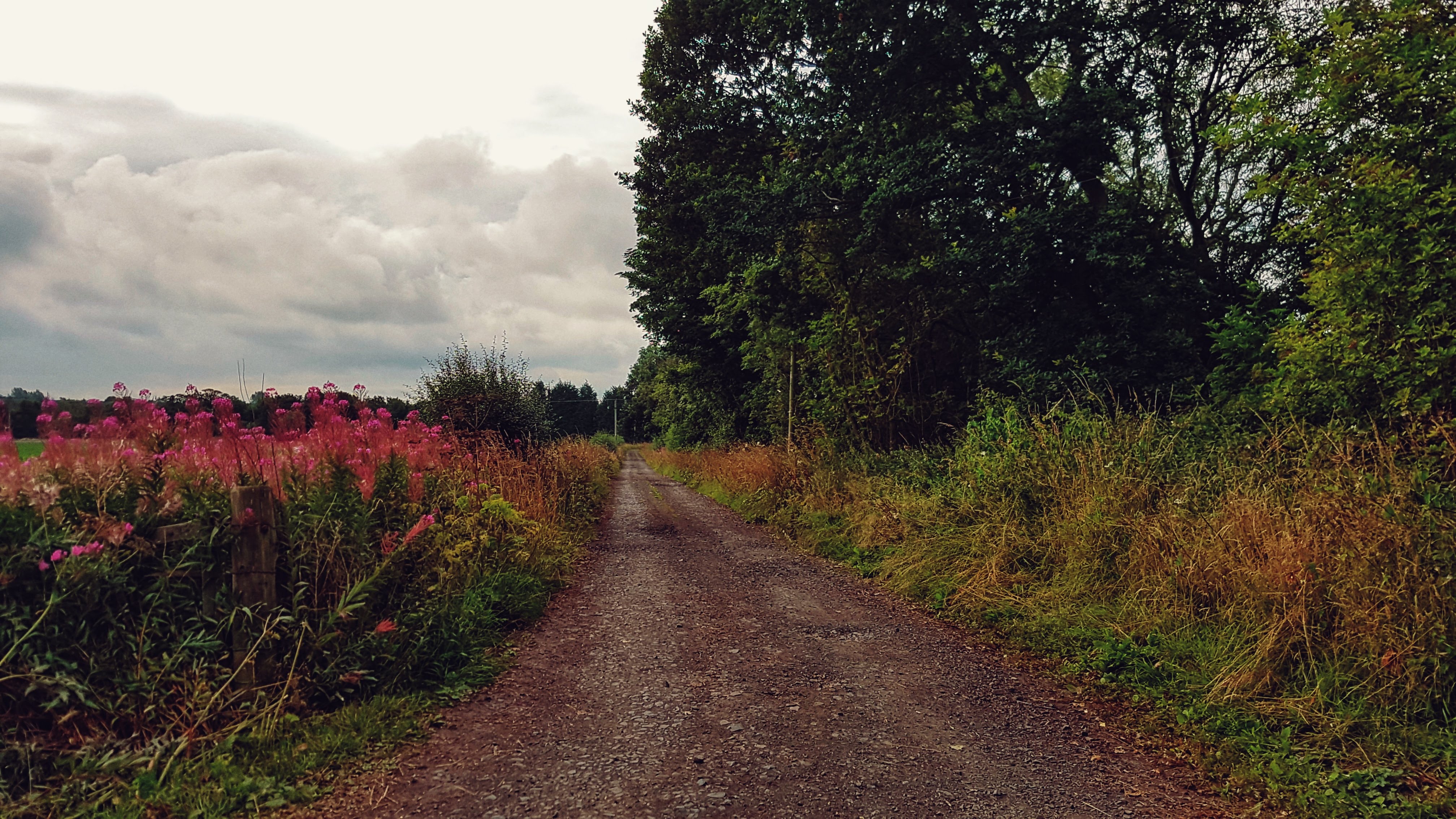 Nearly two miles later and I was back onto normal roads and a simple run back into Markinch made slightly tougher with a 2/3s mile climb averaging 3%. By the time I'd made it back to the Caravan Club I'd clocked 10.6 miles in a smidge under 7 minute mile average. With Leg 3 done and dusted it was onwards and upwards into the Highlands!
Split Summary
===
1) 1m – 8:47(8:47/m) 118/142bpm 89cal 6.83/7.66mph
2) 1m – 7:29(7:29/m) 133/142bpm 96cal 8.01/8.56mph
3) 1m – 6:57(6:57/m) 130/142bpm 80cal 8.63/9.12mph
4) 1m – 6:32(6:32/m) 141/149bpm 90cal 9.18/10.29mph
5) 1m – 6:39(6:39/m) 140/150bpm 87cal 9.03/9.58mph
6) 1m – 6:26(6:26/m) 139/147bpm 79cal 9.32/9.93mph
7) 1m – 6:55(6:55/m) 135/142bpm 74cal 8.67/9.25mph
8) 1m – 6:47(6:47/m) 132/145bpm 63cal 8.84/12.17mph
9) 1m – 6:45(6:45/m) 137/146bpm 73cal 8.9/9.46mph
10) 1m – 6:42(6:42/m) 142/158bpm 80cal 8.96/10.23mph
11) 0.6m – 3:55(6:31/m) 147/154bpm 55cal 9.21/9.83mph
Best Strava Segment Performances: Escape from Balbirnie – 3rd/61; Alburnie V down – 3rd/208.
Leg Three Summary
Distance Run: 31.1 miles. Average Pace: 6:54 per mile. Accumulated Time: 3:34:16. Average HR: 137; Total Ascent: 376 meters.