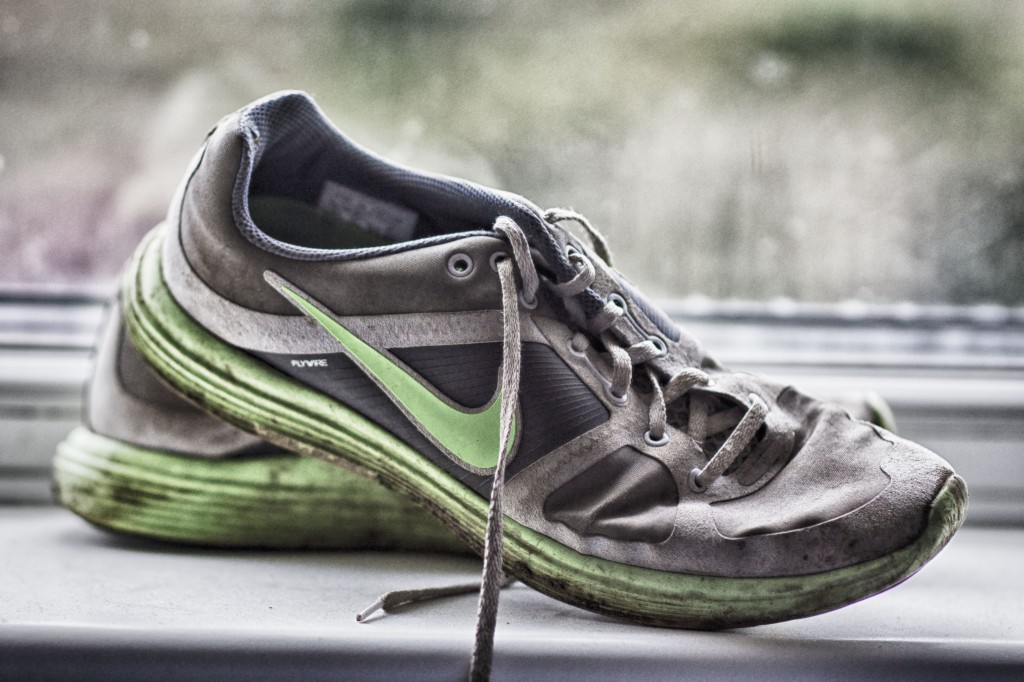 The Nike Lunaracer 2, also commonly known as the Lunar Racer 2, was retired after completing the 2014 Stamford 30k on Sunday 16th December 2014 having made their debut over two years earlier on November 3rd 2011.
Replacing the Nike Free as my racing shoe of choice, they were used exclusively for races except for that first run. Extremely light, thanks to a minimalist upper, but well cushioned for such a light shoe, they proved extremely versatile, used from all distances from 400m on the track to being used in the 2013 Manchester Marathon. They saw PBs set at 5k, 5 miles, 10k, 10 miles, 15 miles and 30k.
A much loved pair of trainers they will be sorely missed. However on the final race at Stamford the right foot appeared to wheeze, suggesting that an air chamber (if such a thing exists in the trainer) may have punctured. Having covered over 400 miles it has been decided to retire the trainers, although they may see one final outing over the marathon should their replacements appear to not be suitable.
The Lunaracer 2 is likely to see two replacements – the Lunaracer for shorter distances (They are coming up a little small and may not be suitable for long distances) and the Nike Flyknit 1, which is set to be a race trainer used for half marathons and further.